Chili Beans over Corn Waffles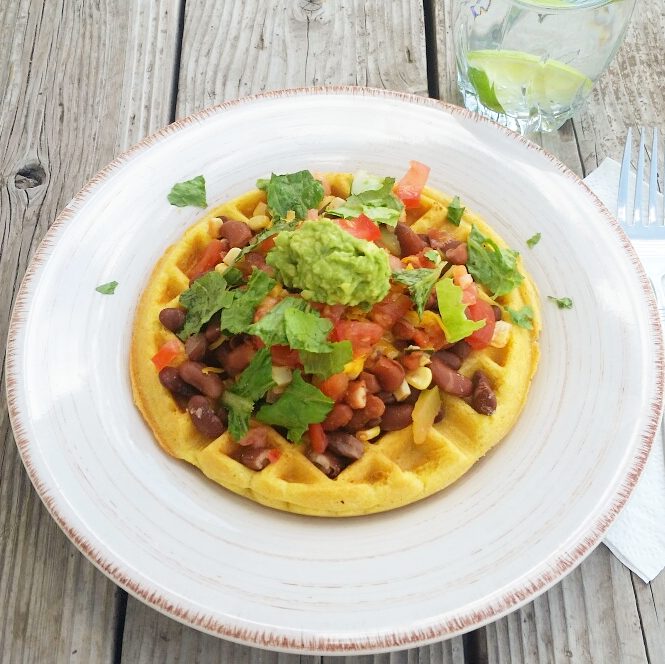 This is a kid-friendly, time-saving, budget-loving meal! It just so happens to be pretty healthy too! Fire up the waffle maker and enjoy this fun twist to a typical taco.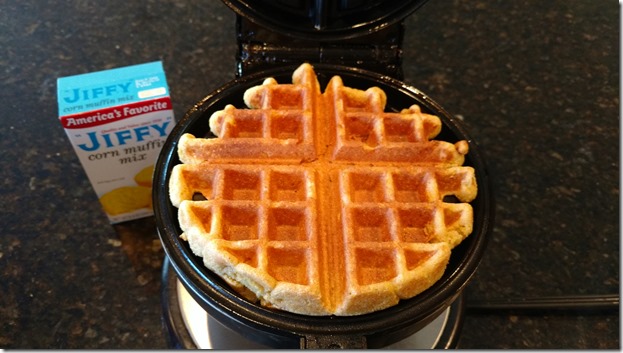 Chili Beans over Corn Waffles
Corn Waffles:
1 Jiffy Corn Muffin Mix
1 Egg
1/3 Cup Milk
Chili Beans:
1 can Kidney beans
1 4 oz. can Tomato sauce
1/4 teaspoon Cumin
1/2 teaspoon Garlic Salt
Toppings:
Sharp shredded cheddar
Avocado, chopped
Tomatoes, chopped
Lettuce, chopped
Green onions, chopped fine
Prepare the Corn Muffin Mix according to the box directions. Instead of pouring the batter into muffin tins, pour into waffle maker. Meanwhile, add kidney beans, tomato sauce and spices to a small sauce pan. Heat on medium-high until warmed through. After the Corn Waffle is cooked, pour chili beans over it. Top with desired toppings and enjoy!
Serves 2-4