Gift Ideas For a Foodie Mom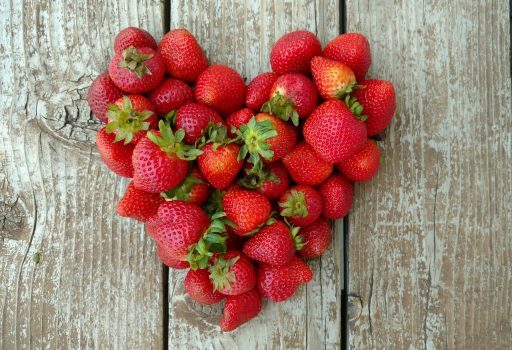 This year marks my 10th Mother's Day. Wow. I'm getting old. I feel like the longer I have been a mother, the less I think I know. I laugh at the fact that I used to tell my In-laws how to feed their children based on the textbooks I was reading in school. They would respond by saying, "We'll see how that works when you actually have kids."  Each of my four children are so different. Some of them eat anything I put in front of them while others protest much of what I make. One of my children is a natural athlete, while the other is an artist. I have one child who prefers wearing a swimsuit year-round, while another refuses to go swimming without a shirt on. One of my children is a ninja in a 3-year-olds body and another is a prima ballerina in the making.
Motherhood has been a fun, challenging, exciting, harrowing, happy, depressing, (enter a gazillion more adjectives here) ride. Nothing has helped me more on my journey than the people around me, supporting me along the way. So, when I get asked what my Wish List is for Mother's Day, it's never full of tangible items. Seriously, (I sound like my mom when I say this) all I want for Mother's Day is peaceful, happy children. That's it really. Well, and maybe a day of no dishes.
As cute as that sounds, I know there are a lot of sons, daughters, husbands, neighbors, grandkids out there looking for gift ideas for the mothers in their lives. So, I have put together my top 10 list of the most-used items in my home to share with you. Most are for the kitchen, because that is where I spend 85% of my time at home. So if you are looking for the perfect gift for the Moms in your life, maybe there's something on this list for her. Affliate Links Included.
Top 10 Favorite Kitchen Tools:
I use this EVERY. Single. Day. It cuts meal prep time in half! (Pun intended.) I use it to make fresh salsa, ranch eggs, stir fry, salads, and anything else you can think of that needs prepping before a meal. This is $20 bucks very well spent.
2. Oster DuraCeramic Electric Griddle
This is another kitchen tool that appears on my kitchen counter almost daily. Whether it's pancakes for breakfast, quesadillas for lunch, or burgers for dinner, this thing is always in use. We have been through a lot of cheap griddles, but this one has lasted the test of time (2 years so far). This is a smart investment of $30 if you are asking me.
3. Oster Simple 10-Speed Blender
While I am not totally in love with this blender, it has to be mentioned that I use this at least every other day for a morning smoothie. I've had it for 6 years and it is still running strong. Pretty impressive for a $30 blender.
4. Instant Pot
I use the Instant Pot weekly, and I brag about its features all the time. Most frequently, I am pressure-cooking dry beans with it. It is so impressive the way it can cook two pounds of dry beans in less than 45 minutes. I feel like that feature alone is going to save me money in the long run. I also make a lot of chicken in my Instant Pot. Usually, it is on those days when I forget to take chicken out of the freezer and dinner needs to be on the table within an hour that the Instant Pot comes to my rescue. I have made many chicken dinners from freezer to table in 30 minutes with this beloved appliance of mine.
Now here's an appliance that I definitely cannot live without. I used to tell people that making bread was too hard for me, and I would just succumb to store-bought bread for my family. That was before I received my Bosch last Christmas. Now I am a bread-making machine! In the winter, I bake bread weekly, and in the summer I make pizza dough every Friday with my Bosch. It saves so much moolah to make my own doughs and breads. And, seriously, what says "home" better than a batch of homemade bread baking in the oven? Or cookies? Or pizza? Or cinnamon rolls? The recipes are endless and WAY simpler with my Bosch mixer.
6. Food Processor Attachment for Bosch Universal Mixer
With the Bosch, I highly recommend purchasing the Food Processor Attachment. I make my own pesto sauce, spaghetti sauce, black bean brownies, hummus, and more with my food processor. In the summer when my garden is laden with zucchini, I shred it up in no time with the shredding blade. If you are planning to buy a Bosch, this attachment is a must!
7. Hamilton Beach Immersion Blender
While we are on the subject of blenders, there's one more your Mother might like for her kitchen, and that's an immersion blender. It's nice to have one of these for when making a large pot of soup on the stove. Instead of pouring piping hot soup into a countertop blender (I've been burned a couple times attempting that task),  just dip the wand of your immersion blender into the pot and go to town. I also use this a lot when I am sneaking vegetables like sweet potatoes or butternut squash into my cheese sauces. After the sauce is prepared, I pour the cooked veggies into the pan and puree it all together. That way, those sneaky veggies go completely unnoticed!
After my brother-in-law came back from his two-year Church mission in Italy, he made me promise to never buy bottled parmesan ever again. I have followed his counsel and never regretted it. Freshly shredded parmesan has so much more flavor than the bottled stuff! Shredding by hand can be annoying though, so I found this Zyliss Classic Rotary Cheese Grater and it has made the process so much faster. My kids love taking a turn to shred parmesan for me now and then too. I top lots of different pastas and soups with shredded parmesan, and it is a key ingredient in pesto and alfredo sauce—all of which make regular appearances on our table. Thus, a good rotary grater is a must-have item in the Andersen Family kitchen.
My wheat grinder is a hand-me-down from my mother-in-law about 8 years ago. She used it for a couple decades before that. The one linked above is a newer version of mine, so I can't vouch 100% for this specific model, but I can tell you that the Wonder Mill (Formerly Whisper Mill) brand is a good one. I grind my own wheat to make flour for pancakes, muffins, pizza, bread, and more. I have even made cornmeal out of popcorn kernels before. This appliance can be spotted on my counter at least twice a week.
10. Bissell Deep Clean Profession Pet Wet Vacuum
Lastly, I can't make a list of all my favorite appliances and tools for my home without including what I call my "sanity booster." The messes that get tracked into my home from four (soon to be five) busy kiddos can really send a compulsive cleaner like me into frequent anxiety attacks. If you know me at all, you know I am not exaggerating here. My oldest was a car-sick baby, and I was constantly cleaning puke from the upholstery of our vehicles with a bucket of soapy water. One day, my friend offered to let me use her Bissell to take care of the mess. After that I was sold! Santa left one under the tree for me that Christmas and my sanity has been greater ever since. From potty training accidents, couch stains, Spring Cleaning carpets, and spills on my white rug, the Bissell has never failed to take care of the mess. I justified the cost of this vacuum considering it usually costs around $150 to get my carpets cleaned once or twice a year. I feel like my carpets are just as clean or cleaner when I do them myself with the Bissell, so it pays for itself after just a year on carpet cleaning alone.
So there you have it, folks! All my favorite tools and appliances in one spot. Now, make sure you hug that Mom of yours extra tight this year. She does a lot more for you than you know.