Carrot Apple Bisque (for Your Little Easter Bunnies)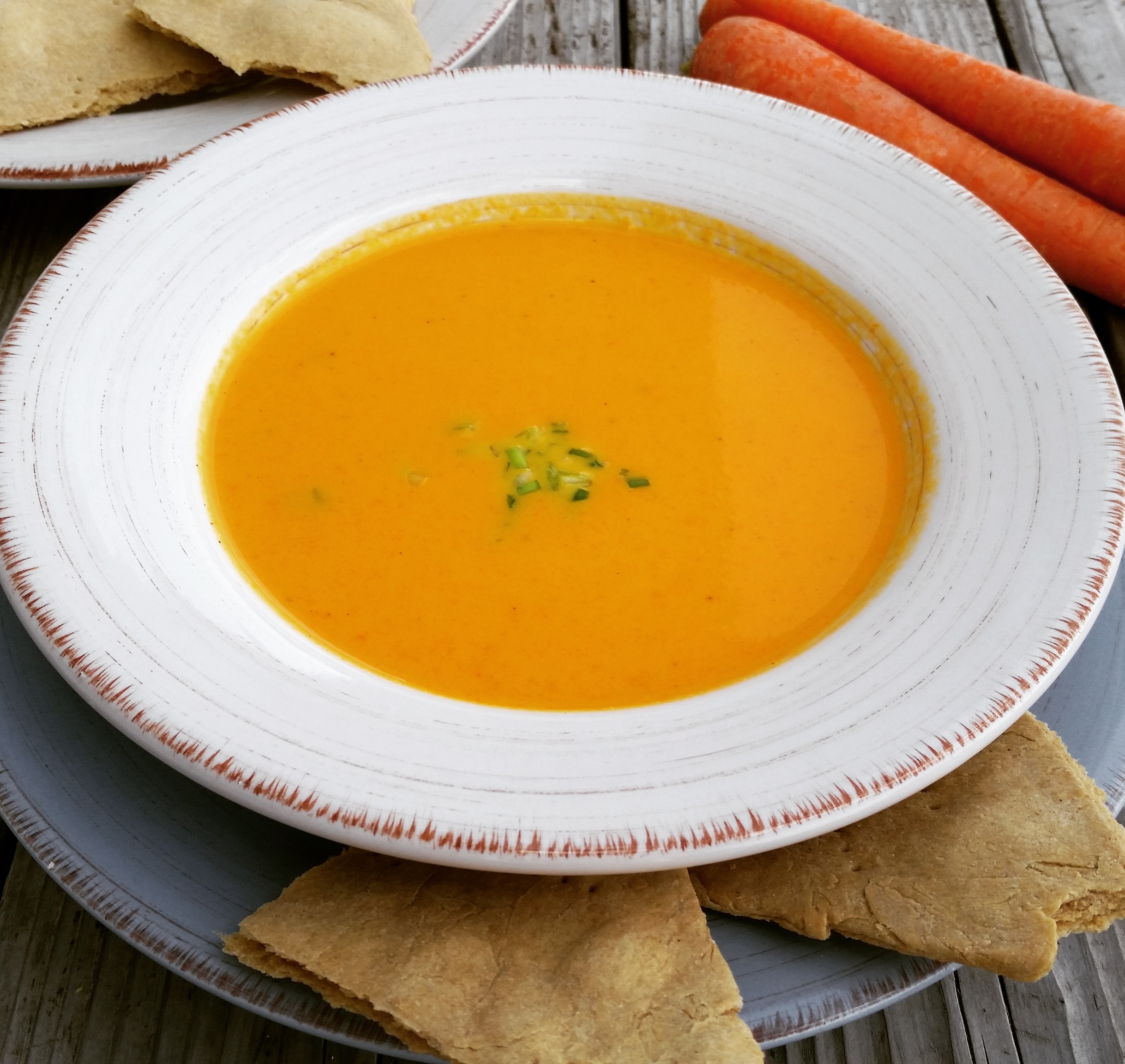 This recipe is my modified version of the original from the Lion House Pantry Cook Book. I made this soup for a children's tea party which I hosted for my 7-year-old son's First Grade class. It seemed like a nice touch for a Springtime party. I assumed the children would all take a courtesy bite and leave the rest. Boy, was I surprised when they ate every last bite and continued to ask for second and third helpings! A healthy, kid-approved recipe like this MUST be shared!
Since the first-graders liked it so much, I made it again for my family and paired it with some flat, unleavened bread for Passover. That allowed us to talk about the Jewish traditions at the time of Jesus' ministry, and what happened during the days leading up to Easter Sunday. Now it is a simple tradition we do every year.
Carrot Apple Bisque
Hot or cold carrot soup that will impress all the little bunnies at the dinner table!
Ingredients
8

large carrots

(4 Cups), chopped

1

Tablespoon

Butter

4

Cups

Chicken Broth

1/2

Cup

Unsweetened Applesauce

1/2

Cup

Half-n-Half

1/4

teaspoon

Nutmeg

1/4

Cup

Green Onion (including green tops)

minced
Instructions
Chop carrots into 1/2-inch chunks.

Combine carrots in large pot with butter and 1 Cup Chicken Broth. Cook, covered, over medium-high heat until carrots are very tender, about 15 minutes.

Add applesauce for the last 5 minutes of cooking. Remove from heat, uncover, and allow to cool for about 10 minutes.

Puree carrot mixture with an immersion blender until smooth. You may also put the carrots through a counter-top blender. Stir in half-n-half and nutmeg, then remaining chicken broth, until soup is desired consistency.

Serve hot or cold. Garnish with minced green onion.