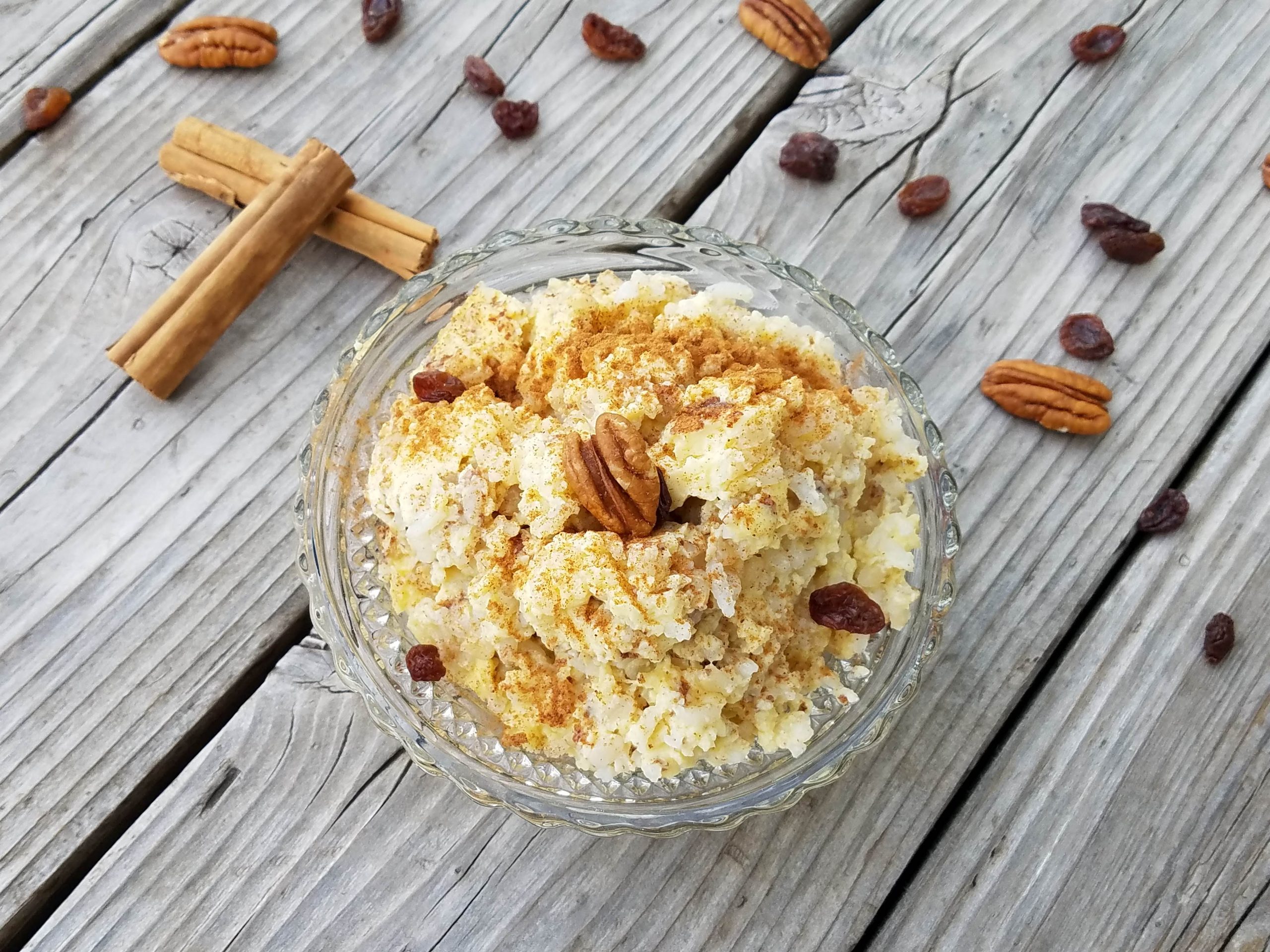 It turns out this old, classic recipe for sweet rice custard still pleases my modern-day kiddos. I cooked this up with leftover brown rice on Saturday afternoon so we could spoon it into bowls and re-heat it in the morning before Church. It was wonderful to have something warm before we headed out the door for a 9 a.m. service. Because it has so little sugar and a good kick of fiber (brown rice) and protein (milk + eggs) this is a great breakfast or a delicious dessert. Enjoy!
Baked Rice Pudding
Ingredients
6

large

eggs

3

cups

milk

1/2

cup

granulated sugar

1

teaspoon

vanilla

2

cups

Long Grain Brown Rice

cooked

2

teaspoons

ground cinnamon

1/2

cup

raisins

optional

1/2

cup

chopped pecans

(optional)
Instructions
Pre-heat oven to 325 degrees, and use cooking spray to coat a 9 x 13 pan.

In a mixing bowl, combine eggs, milk, sugar, and vanilla. Beat with electric mixer until combined but not foamy.

Stir in the cooked rice with a wooden spoon. Pour mixture into a 9 x 13 baking dish. Sprinkle with cinnamon.

Place dish inside a rimmed cookie sheet and place on the top rack of the oven. Use a pitcher to pour water into the cookie sheet to a depth of 1 inch. This allows the egg custard to bake evenly.

Bake for 30 minutes and stir the custard, scraping the bottom of the pan. At this point, you may also stir in the raisins (optional). Bake for another 15 to 20 minutes or until a knife inserted near the center comes out clean.

Serve warm or cold. Top with chopped pecans (optional). To store, cover and chill.
Notes
Call me crazy, but my FAVORITE way to eat rice pudding is spooned into a bowl, hot out of the oven with a cup of cold milk poured over the top. 
Also, any type of rice will do here– white, jasmine, brown, short, long. I wouldn't do wild rice blends, however.