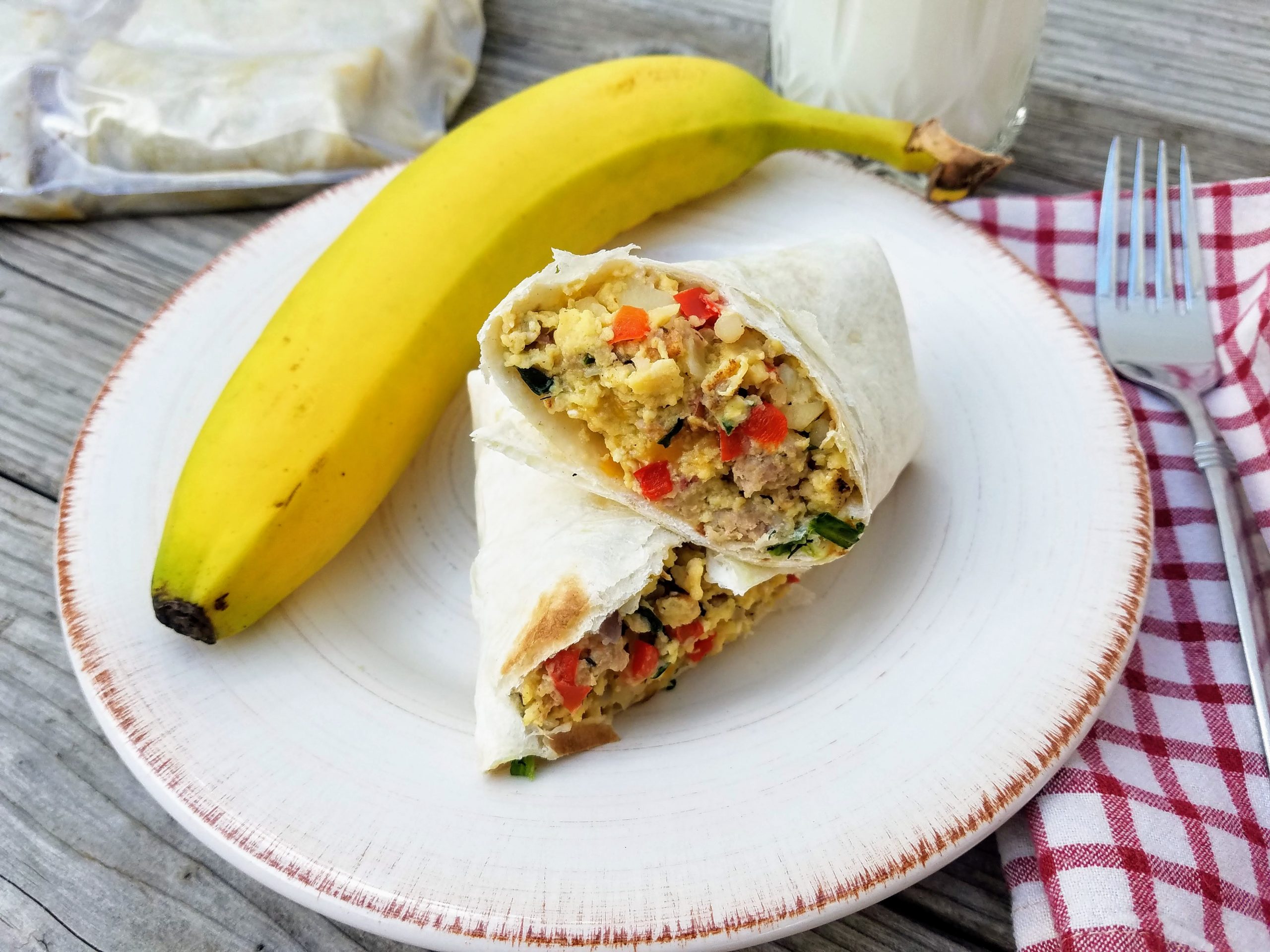 Our mornings go reeeally smooth when the kids make their own breakfast. When toast and cold cereal won't cut it, the kids pull a breakfast burrito from the freezer and microwave it for 45 seconds. Boom! Round it out with a piece of fruit and glass of milk, and my kids head to school with a happy tummy. If I give myself about 60 minutes, I can assemble 24 burritos for the freezer. Pro-tip: recruit the husband to help and it takes half the time. It is also really helpful to get all ingredients chopped, whisked, and in place before you start cooking. Enjoy!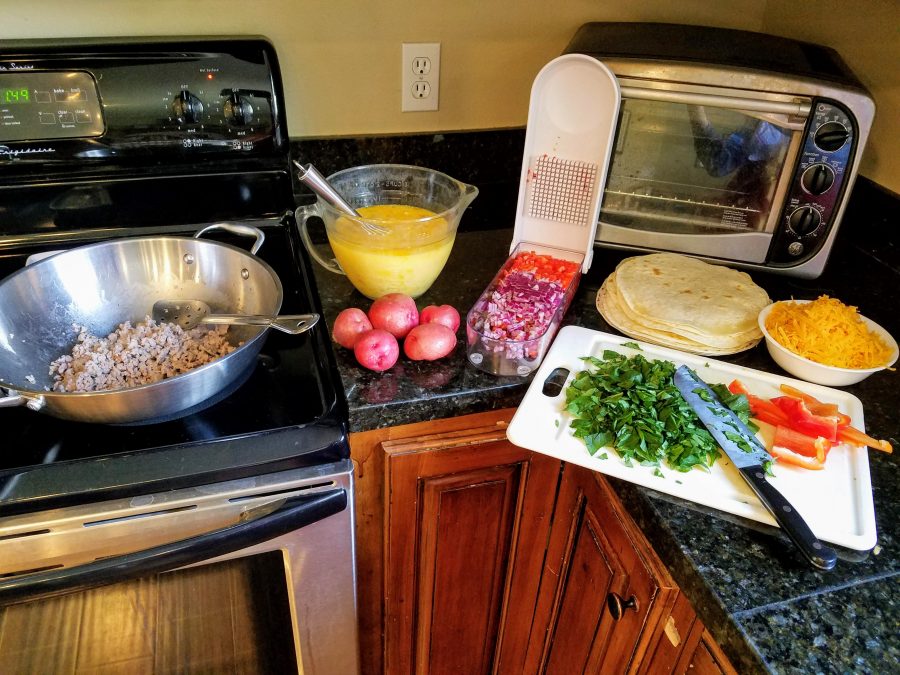 Freezer Breakfast Burritos
Veggies, sausage and eggs to make a hearty morning breakfast
Ingredients
24

Flour Tortillas

24

eggs

1/4

cup

milk

1

tsp

salt

1/2

tsp

pepper

1

pound

Mild Italian Sausage

1 1/2

Cup

Red Bell Pepper

chopped

1

Cup

Onion

chopped

2

Cups

Spinach

packed

2

Cups

Potatoes

chopped

1 1/2

Cups

sharp cheddar cheese
Instructions
Wash potatoes, pierce serveral times with a fork, and cook in the microwave for about 3 minutes until they have softened slightly.

Chop peppers, onion, spinach, and potatoes into small pieces. Scramble eggs in a separate bowl with milk, salt and pepper. Set aside.

In a large wok, brown sausage over medium-high heat. Once no pink pieces remain, add chopped vegetables and cook until crisp-tender. If there is an excessive amount of grease, drain with a strainer before the next step.

Make a well in the sausage/vegetable mixture and add scrambled eggs. Cook until eggs are no longer runny.

Assemble burritos by scooping about 1/2 Cup egg mixture onto the middle of a tortilla. Sprinkle cheese on top and wrap the tortilla into a burrito. Wrap burrito with plastic wrap.

Store burritos in a sealed bag or container and freeze for up to 3 months.

Heat burrito in microwave for 2 minutes inside of plastic wrap or a paper towel.