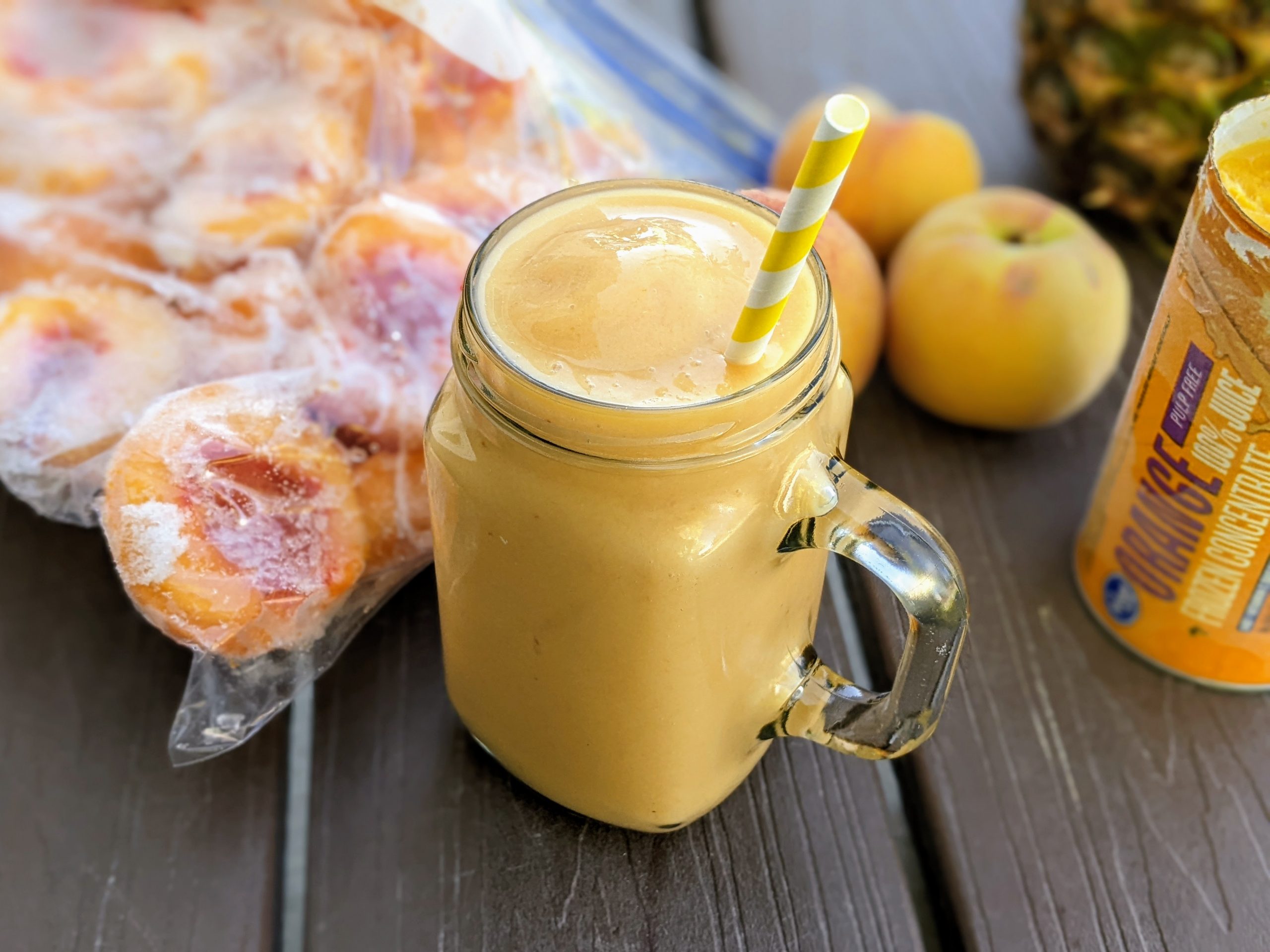 Peach season is just beginning in Utah, and you will want to have this recipe on hand. We have peaches in the freezer all year long because all three of our trees are producing now. This is one smoothie that my spinach-hater absolutely loves–because there's no spinach in it, of course. I hope you love it too. Enjoy!
Frozen Peach Smoothie
Ingredients
2

cups

vanilla unsweetened almond milk

3

cups

peaches

frozen

1/2

cup

pineapple chunks

frozen

3

tablespoons

orange juice concentrate

frozen
Instructions
Combine all ingredients in the blender in the order listed. Blend 1 minute on high speed until smooth and creamy. Add more almond milk if necessary.
Featured Products
Includes Affilate Links
Ninja Blender