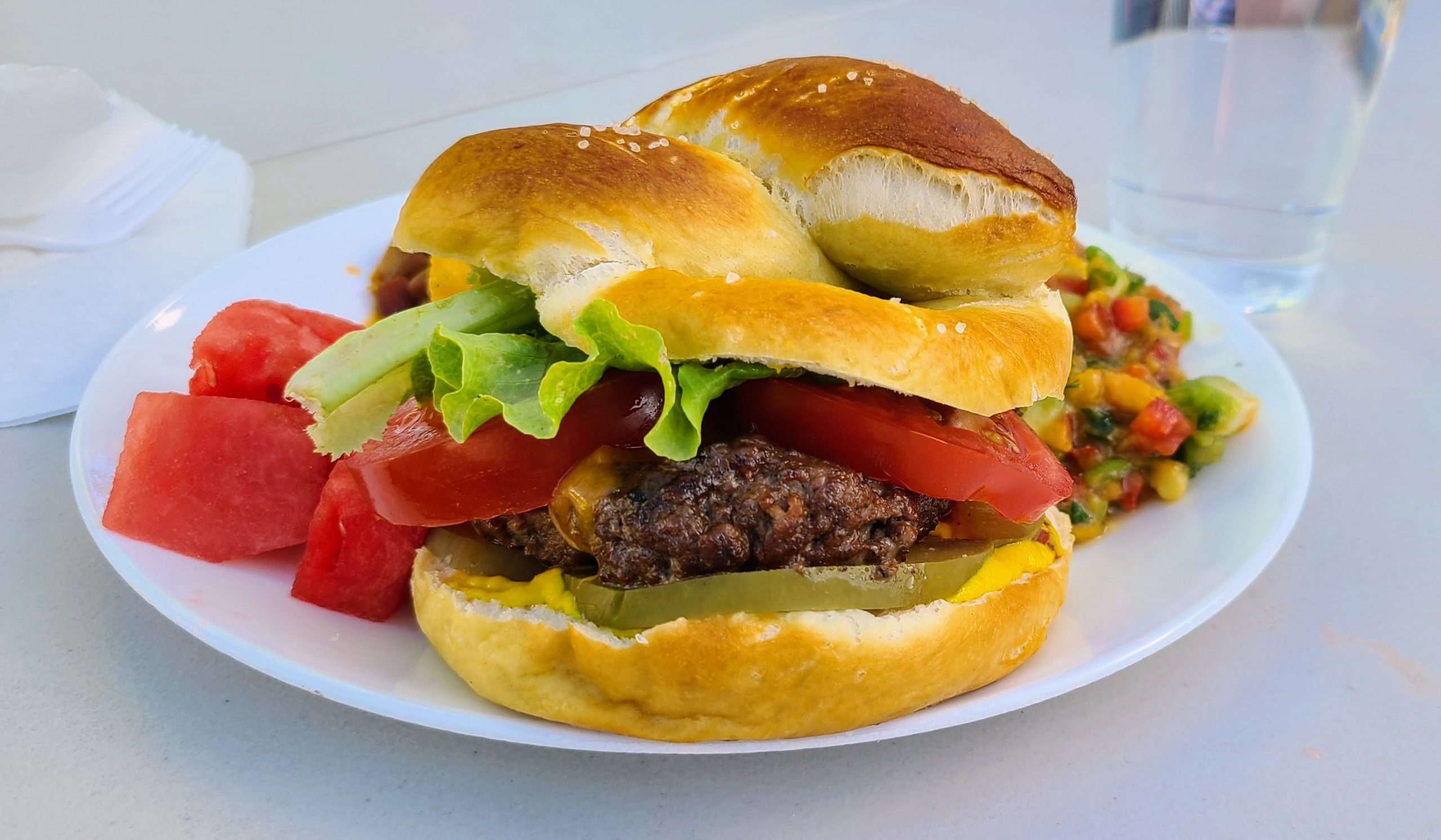 Frozen patties are NO MATCH for these juicy and flavorful burgers. I have finally mastered the recipe for perfect hamburgers. Served between one of my Quick and Easy Homemade Dinner Rolls, and you have the makings for a burger sent from Heaven. Yuuummm!!! Enjoy.
Homemade Hamburgers
Ingredients
2

pounds

ground beef

80% lean

2

large

eggs

4

teaspoons

Worchestershire sauce

2

teaspoons

dehydrated minced onions

2

teaspoons

garlic powder

1/2

teaspoon

salt

1/2

teaspoon

pepper
Burger Toppings
8

hamburger buns

8

ounces

sharp cheddar cheese

sliced

2

medium

tomatoes

sliced

8

leaves

lettuce

1

cup

dill pickles

sliced

1/2

cup

ketchup

1/2

cup

mustard

1/2

cup

mayonnaise
Instructions
Heat outdoor grill to 450 degrees. Clean it with a wire brush as it heats up.

Meanwhile, combine all ingredients into a large mixing bowl. Gently fold the meat mixture with your hands until well-incorporated.

Line a baking sheet with parchment paper. Shape meat into 4-inch patties and place atop the paper. If your grill isn't heated up to temperature just yet, keep the patties in the fridge until you are ready to start grilling.

Place patties on the grill and cook for approximately 5 minutes on one side. Flip with a metal grilling spatula and cook for another 3 minutes. Meat should reach an internal temperature of 160 degrees.

Be sure not to press your burgers into the grill. That will squeeze all the juices out and make your burger dry.

Add cheese for last 60 seconds of grilling so it can melt onto the patty.

Serve atop a bun with all your favorite toppings. Enjoy!
Featured Products
Includes Affiliate Links
Wire Grill Brush