Quick and Easy Homemade Dinner Rolls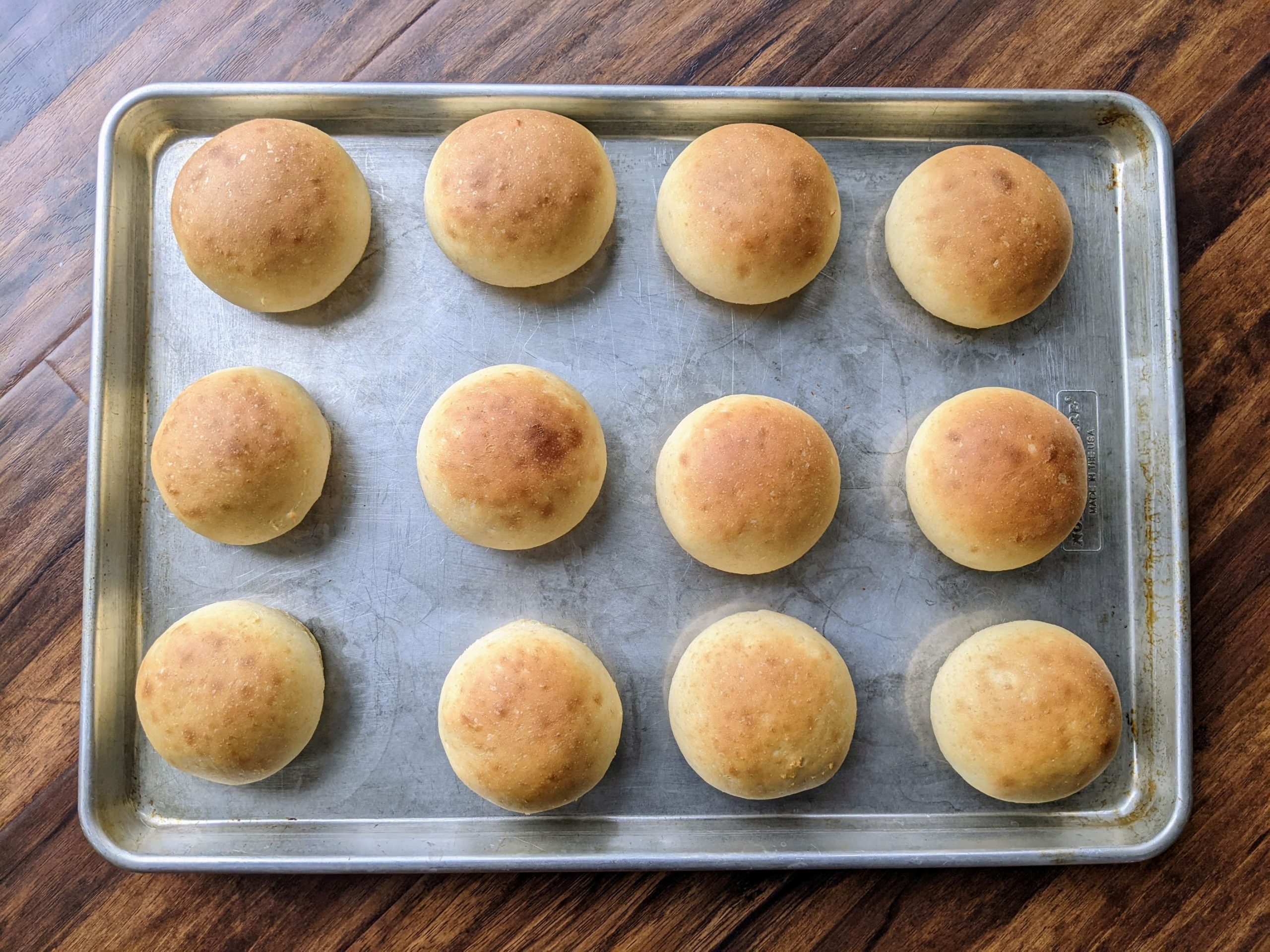 For some reason, making homemade dinner rolls always felt so complicated to me. Isn't that always the case with dishes we have never tried to make before? Welp, I learned something new on this one. These take just as long as a loaf of homemade bread and they are incredibly delicious. We like them plain, or schmeared in butter and jam. One of our favorite ways to eat these is to slice them in half and use them as hamburger buns. When you serve one of my homemade hamburger patties between this homemade roll, you will have a crowd of very satisfied dinner guests–guaranteed!
Quick and Easy Homemade Dinner Rolls
Ingredients
2

tablespoons

active dry yeast

1

cup

warm water

110 degrees

1/3

cup

vegetable oil

3

tablespoons

honey

1

large

egg

1

teaspoon

salt

1

cup

whole wheat flour

2 1/2

cups

all-purpose flour

approximate
Instructions
Preheat the oven to 425 degrees. Grease one large baking sheet.

In the Bosch mixer with the dough hook attached, dissolve yeast in warm water. Add oil and honey. Give the mixxer a few pulses and let stand for 5 minutes.

On low speed, mix in the egg, salt, and whole wheat flour. Add enough all-purpose flour to form a soft dough, mixing constantly. Continue adding flour, 1/4 cup at a time, until the dough cleans the edges of the bowl.

Mix at medium speed (kneading speed) for about 3 minutes.

Shape into 12 equal balls and place 3 inches apart on the greased baking sheet. Cover with a thin towel and let rest for 10 minutes.

Bake at 425 degrees for 8-10 minutes or until golden brown. Remove from pans to wire racks to cool.
Featured Products
Includes Affiliate Links