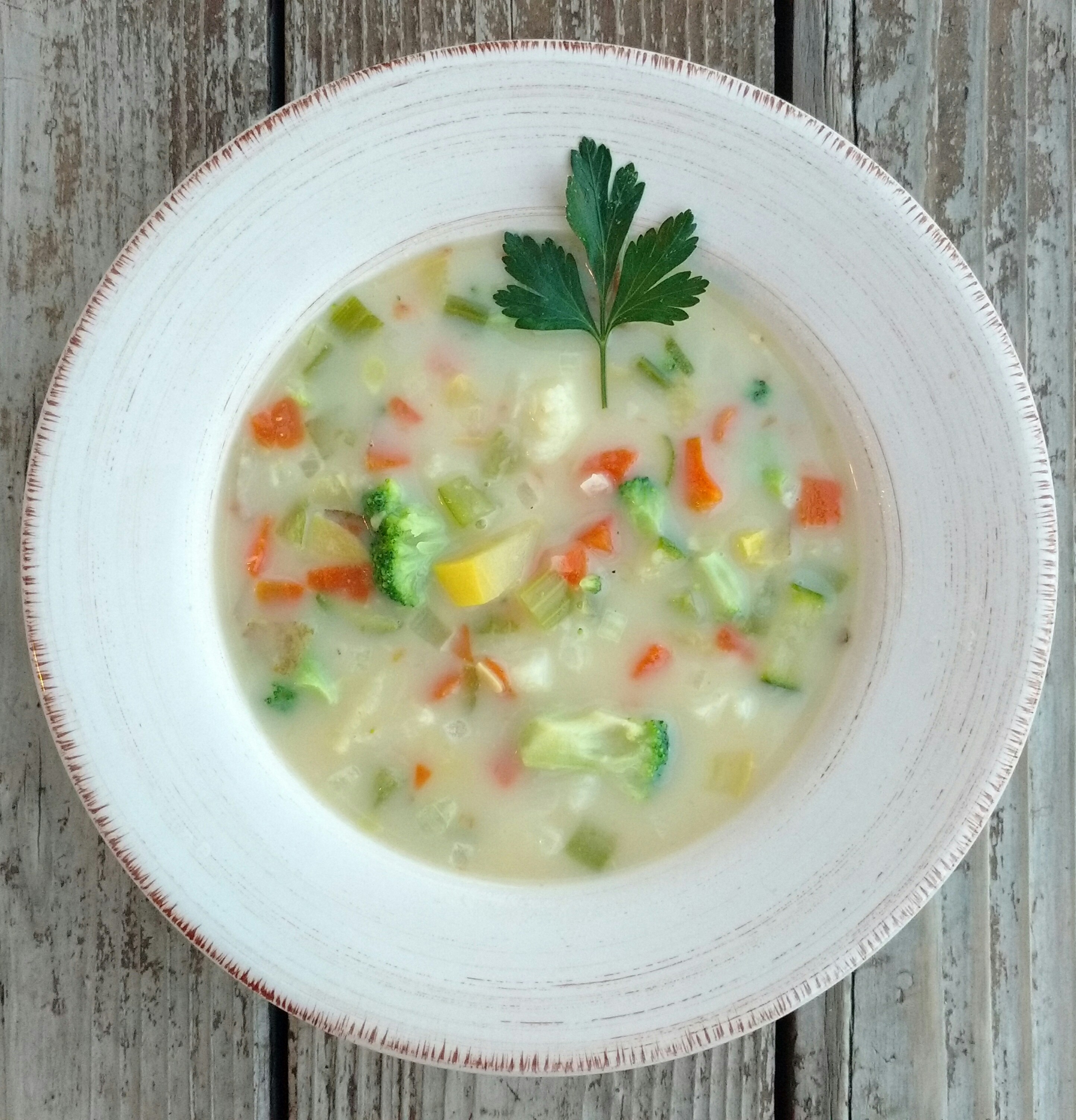 Soups and Chowders are a great way to pack a lot of vegetables into one meal. However, sometimes the creamy-based soups are too heavy and high in fat. I've been making this lightened-up version of a Lion House Pantry recipe for years. The *secret ingredient* gives it a wonderful, savory flavor that can't be beat! Enjoy.
Hearty California Chowder
5 medium Russet Potatoes (4 Cups), chopped
3 large Carrots (1 1/2 Cups), chopped
1 Zucchini Squash (1 Cup), chopped
1 Yellow Squash (1 Cup), chopped
3 stalks of Celery (1 Cup), chopped
1/2 cup Onion, minced
3 cups frozen Broccoli/Cauliflower Mix, chopped
2 cloves Garlic, minced
4 Cups Chicken Broth
1 1/2 Cups 2% Milk
1 Recipe Hearty Cream of Chicken Soup
1 1/2 Tablespoons Worcestershire Sauce (*secret ingredient*)
Salt and Pepper to taste
Directions
1. In a large pot, boil all vegetables except broccoli, cauliflower, and garlic in the chicken broth until the potatoes are tender yet still hold their cubed shape.
2. Reduce heat to low. Do not drain vegetables.
3. Meanwhile, prepare the Hearty Cream of Chicken Soup in a separate, large saucepan.
4. Add chicken soup, milk, broccoli, cauliflower and garlic and simmer for 5 minutes.
5. Season with Worcestershire Sauce, salt, and pepper and serve immediately.
Makes 10-12 servings.