Tropical Summer Fruit Salad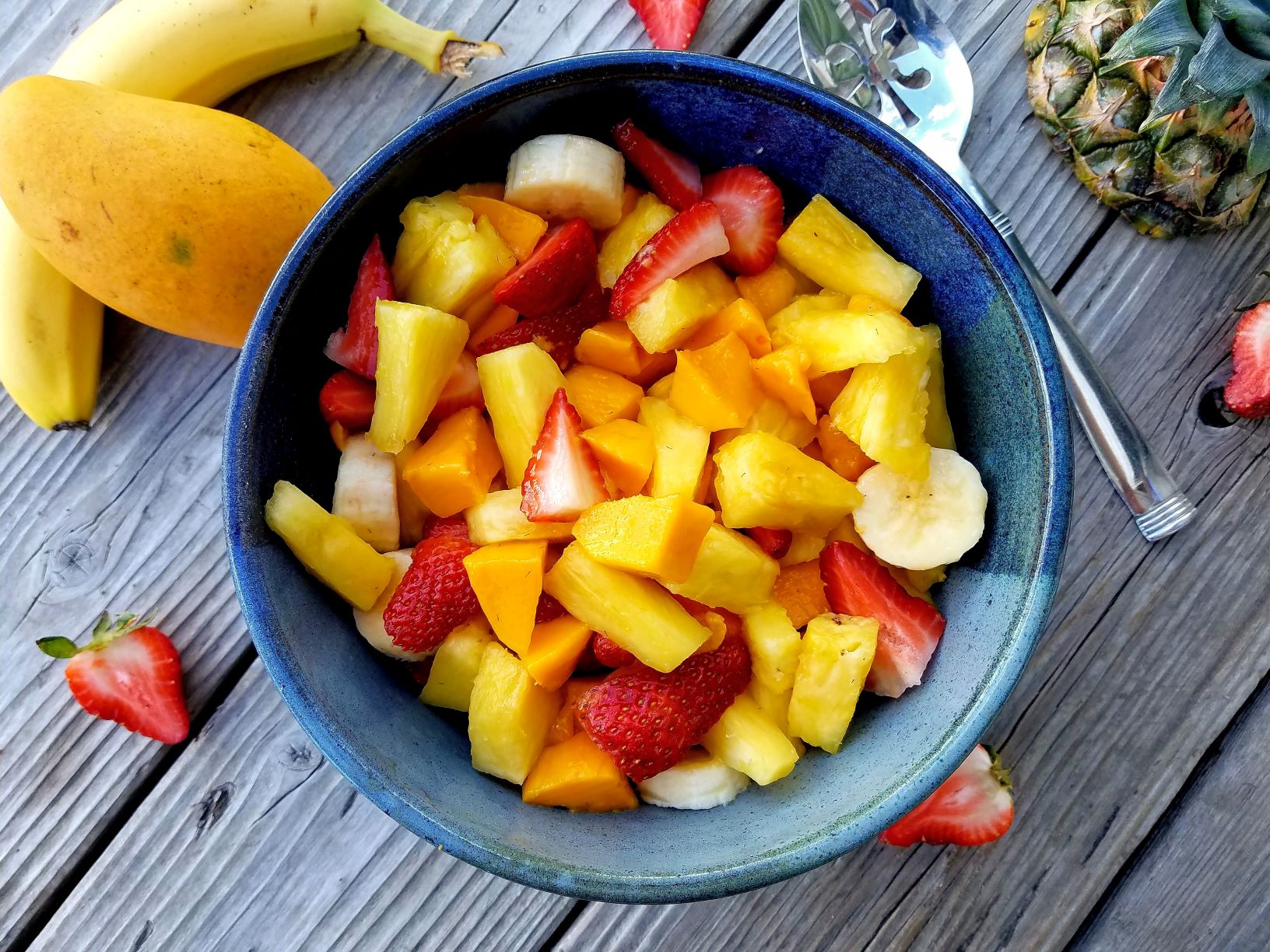 This Tropical Fruit Salad is a delicious blend of summer seasonal fruit, and it is a great side for grilling, barbecues or weeknight dinners. After visiting my in-laws in the Dominican Republic five years ago, I have been enamored with mangoes. Unfortunately, it's a bit tricky to find good ones here in the states. The best ones I have found are the Ataulfo Mangos shipped from Mexicao and sold at Costco between March and September. They come in packs of 6. Just make sure you tip the carton over to ensure there are no bruises on the bottoms of the mangoes. I also find pretty good pineapple at Costco. I put my nose to the bottom of the fruit to make sure it has a fresh pineapple smell, so I know it is ripe. The most successful fruit salads are ones with fruit at peak ripeness.
Tropical Summer Fruit Salad
Seasonal summer fruit salad for a healthy side at barbecues or weeknight dinners
Ingredients
2 1/2

Cups

Fresh Mangoes

Ataulfo or Kent

1 1/2

Cups

Bananas

2

Cups

Fresh Pineapple

2

Cups

Fresh Strawberries

1

tablespoon

Lime Juice
Instructions
Chop all fruit in large chunks and drizzle with lime juice. Stir to combine and serve immediately.