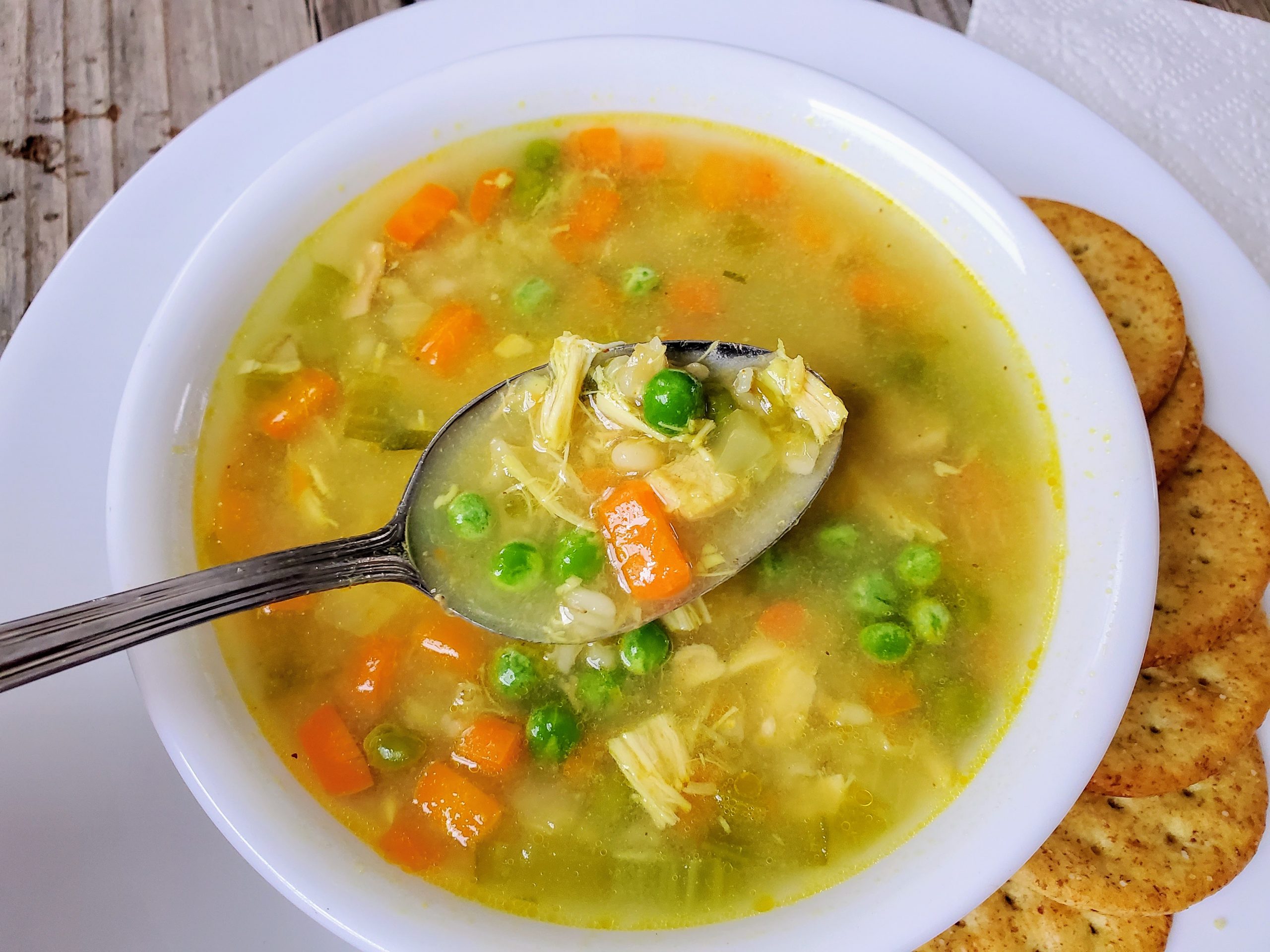 This has been a soup-on-repeat kind of week at our house. The COVID-19 virus hit Neil and me pretty hard. Luckily, the kids have showed no symptoms thus far (day 8). This virus feels a little different than the common cold. On day 1, I felt like I had slipped a disc in my back, but I finally realized it was the textbook symptom of body aches. On day 2 my sense of smell and taste were completely gone. I have had next to no congestion, but, alas, I can't taste a thing! All I have wanted to eat this week is hot soup. This recipe is so fast and easy.
However, this is the only dinner I have made in the last 5 days because we have had so many generous neighbors dropping meals off for us. Man, it is so good to live around Christ-like neighbors! Knowing so many people are praying and caring for us has made the stress of quarantine, online school for 4 kids, horrendous toddler messes, and feeling like poo just a little easier to bear.
I sure hope this recipe brings some warm nourishment to your family this Winter. Enjoy!
Chicken, Barley, and Vegetable Soup
Ingredients
6

Cups

Chicken Broth

1

Cup

Carrots

diced

1/2

Cup

Celery

diced

1/2

Cup

Onions

diced

2

cloves

garlic

minced

1

teaspoon

salt

1/2

teaspoon

turmeric

optional

1/3

cup

barley

dry

2

Tablespoon

Fresh Parsley

or 1 Tablespoon dry

1

Cup

Rotisserie Chicken

chopped

1

Cup

Frozen Peas
Instructions
In a large stock pot, boil carrots, celery, onions, garlic, salt, and turmeric in the chicken broth for 10 minutes

In a separate saucepan bring barley and 2 cups water to boil for 10 minutes or until al dente. Strain and add to chicken broth and vegetables.

Add parsley, chicken, and peas and cook until peas are warmed through. If using dry parsley, add that in step 1.

Cool to serve.