Green Eggs and Ham for St. Patrick's Day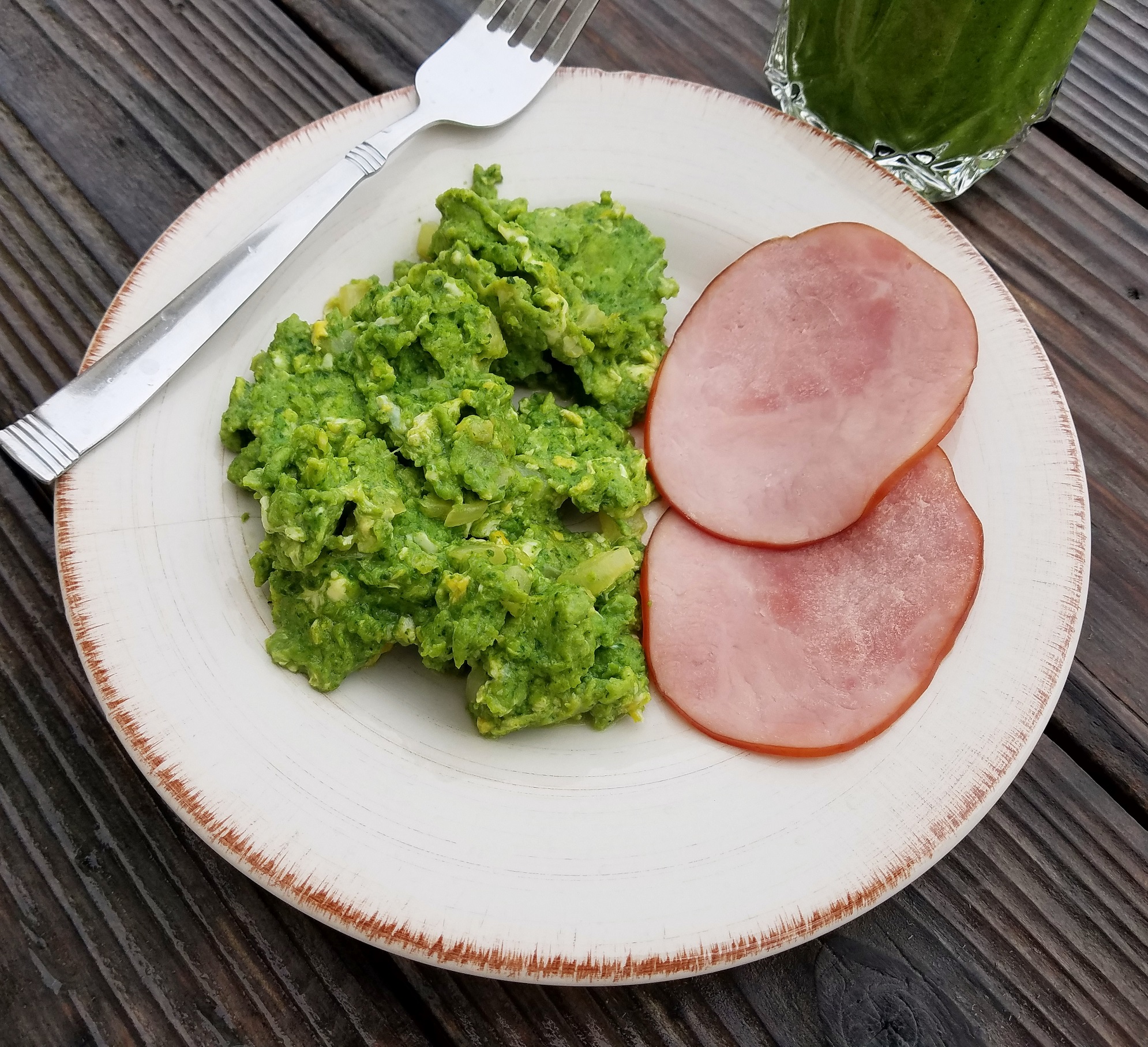 It never gets old. I make Green Eggs and (pink) Ham every year for St. Patrick's day and it never gets old. I should make this for Dr. Suess' Birthday at the beginning of the month, but I always forget. Every year. So St. Patty's it is!
It's a bit tricky and unsettling to use food coloring to make eggs and ham look green, so I do two things: First, I leave the ham alone. We just leave it pink. Sorry, Sam-I-Am, but we do not like green ham! Second, I use spinach to make the eggs green instead of food coloring. This is a really simple recipe, but I was so excited when I discovered it, so maybe you will be too. Happy St. Patrick's Day!
Green Eggs and Ham for St. Patrick's Day
For Dr. Suess' Birthday or St. Patrick's Day, the kids LOVE eating (natural) green eggs each year.
Ingredients
12

large

Eggs

whisked

1/2

cup

Milk

2

cups

fresh spinach

packed

2

tablespoons

butter

1/2

cup

onions

chopped

1/2

teaspoon

salt

1/4

teaspoon

pepper

6

slices

Canadian Bacon
Instructions
In a blender, pack spinach on the bottom of the mixer. Pour milk on top and blend until it forms a smooth slurry. Add spinach slurry to mixin bowl of whisked eggs.

In a large skillet, melt butter over medium high heat. Saute onions until transluscent. Add egg and spinach mixture and cook for about 8 minutes or until little to no liquid remains. Stir continuously to prevent scorching. Season with salt and pepper.

In a separate skillet, warm Canadian bacon over medium high heat just until lightly browned. Serve warm with eggs.