Shamrock Breakfast Bagel and my Irish ROOTS!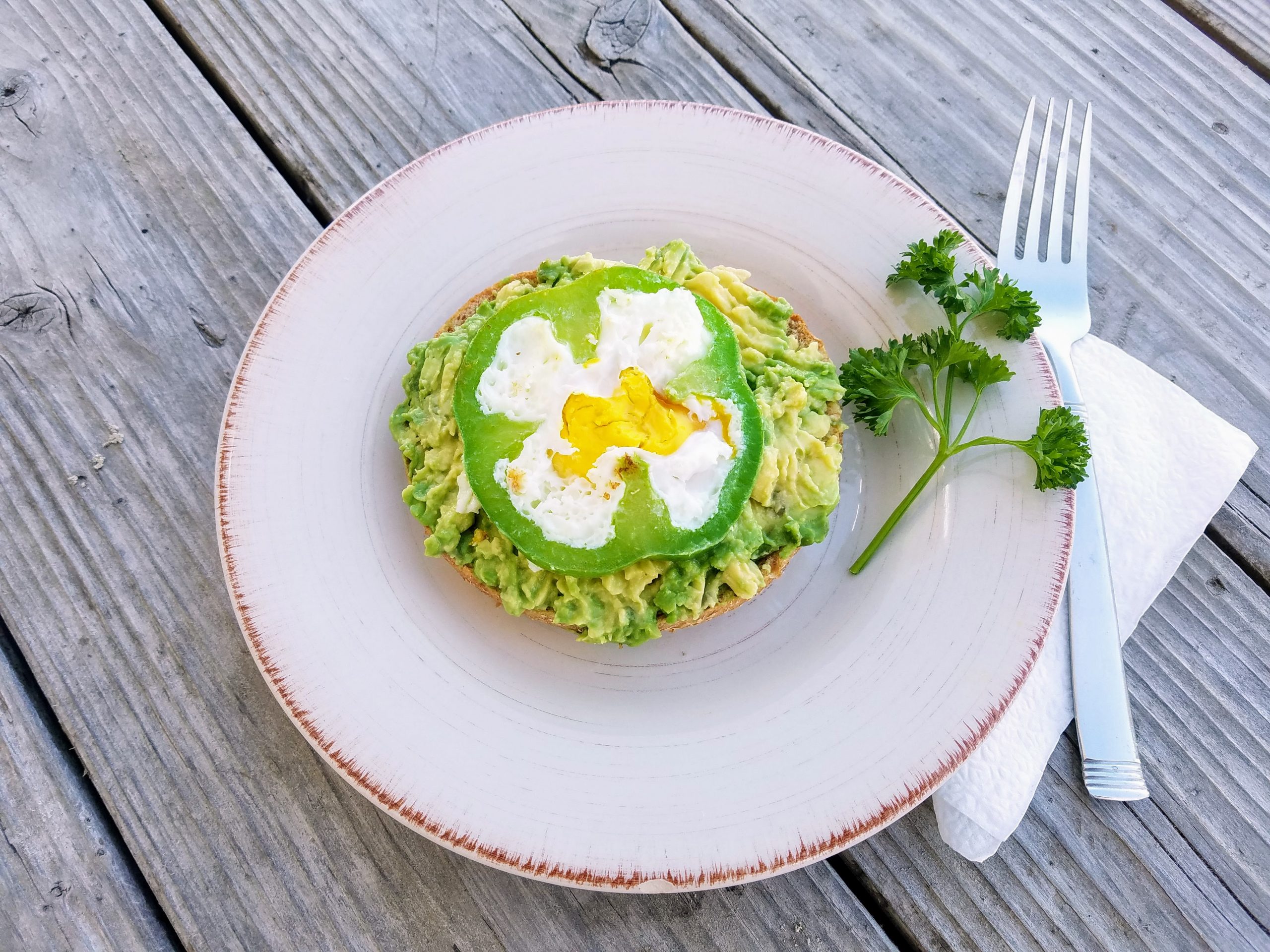 To celebrate having just found out who my 3rd Great-Grandparents are, and to honor the upcoming St. Patrick's Day, here's a festive meal idea full of green goodness.
But first, let me just say I have been searching on Ancestry.com and familysearch.org for over 8 years to learn who my ancestors are. I have been hung up on this one couple. Just this afternoon, I found a headstone and marriage record online that confirmed who my Great-great-Grandma Mae's parents are. My 3rd Great Grandpa Andrew Sullivan was born in the Southern corner of Ireland and emigrated to America sometime in the 1880's. He was probably affected by the potato famines and wanted a chance at a new life in America. All this time, I never knew I was Irish, but I am actually about 20%! Who knew? There's just something so accepting about knowing who/where I come from. And, now I can point to where my stubborn impatience might come from…
Enjoy my best hack at something green this St, Patrick's Day!
Shamrock Breakfast Bagel
Shamrock shaped egg cooked inside a green bell pepper
Ingredients
3

Whole wheat bagels

sliced

2

Tablespoons

butter

6

large

eggs

2

large

green bell peppers

sliced 1/2 inch thick crosswise

2

medium

avocados

mashed

1/2

teaspoon

salt

1/4

teaspoon

pepper
Instructions
Heat butter in a large frying pan. Place 2 thin slices of bell pepper into the hot pan.

Crack an egg and fill the inside of the sliced bell pepper. You will need to press down on the pepper as the egg starts to cook to prevent any egg from spilling out underneath. Cook until your pepper and egg are the desired consistency. Repeat 3 times.

Meanwhile, slice and toast the bagels. Top with mashed avocado, shamrock eggs, and salt and pepper. Serve hot.