Hearty Acorn And Chicken Soup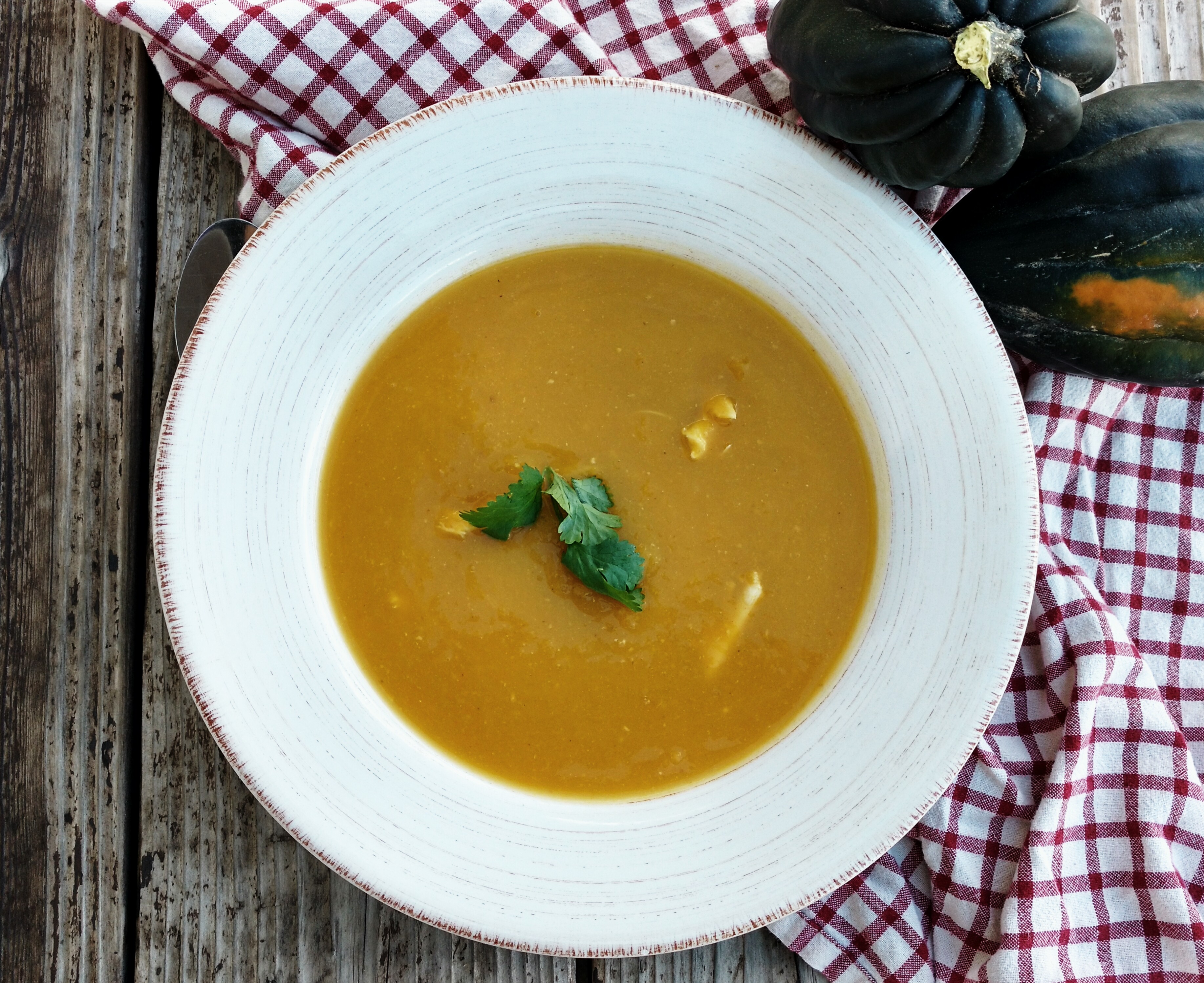 Nothing fills my kitchen with the smell of Autumn better than roasted acorn squash. Pair this soup with some homemade bread and you've got a winner, winner, chicken dinner!
Hearty Acorn and Chicken Soup 5 Roasted Acorn Squash
1 Yellow Onion, chopped large
5 Cups Water
5 teaspoons Chicken Base
1/2 teaspoon Ground Coriander
1/4 teaspoon Ground Cumin
1/2 Cup Chicken, cooked and shredded
Salt and pepper to taste
Directions:
1. Preheat oven to 450 Degrees. Line a cookie sheet with tin foil and spray with cooking spray.
2. Cut squash in half lengthwise and scoop out seeds. Place the squash open side down on cookie sheet. Spread onions on other half of lined sheet. Roast the onions about 10 minutes or until soft. Scoop them off the sheet and put them in a large soup pot. Roast the squash for another 10-15 minutes or until a fork can easily pierce through the flesh.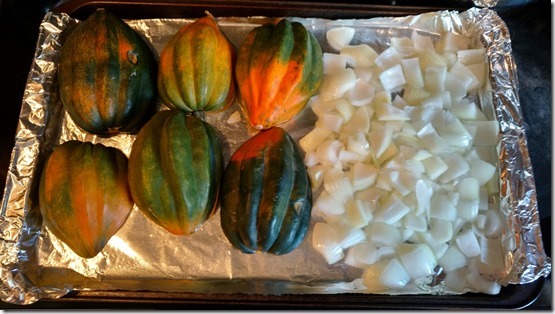 3. Remove the squash from the oven and let cool 5 minutes. Scoop squash out of the shell with a spoon, careful to get no specs of flesh into the soup pot.
4. Add all other remaining ingredients except the chicken. Use an immersion blender to puree the soup into a creamy consistency.  Bring to boil over medium-high heat.
5. Reduce heat to low. Add shredded chicken and simmer for 5 minutes.
6. Garnish with cilantro leaves and ENJOY!