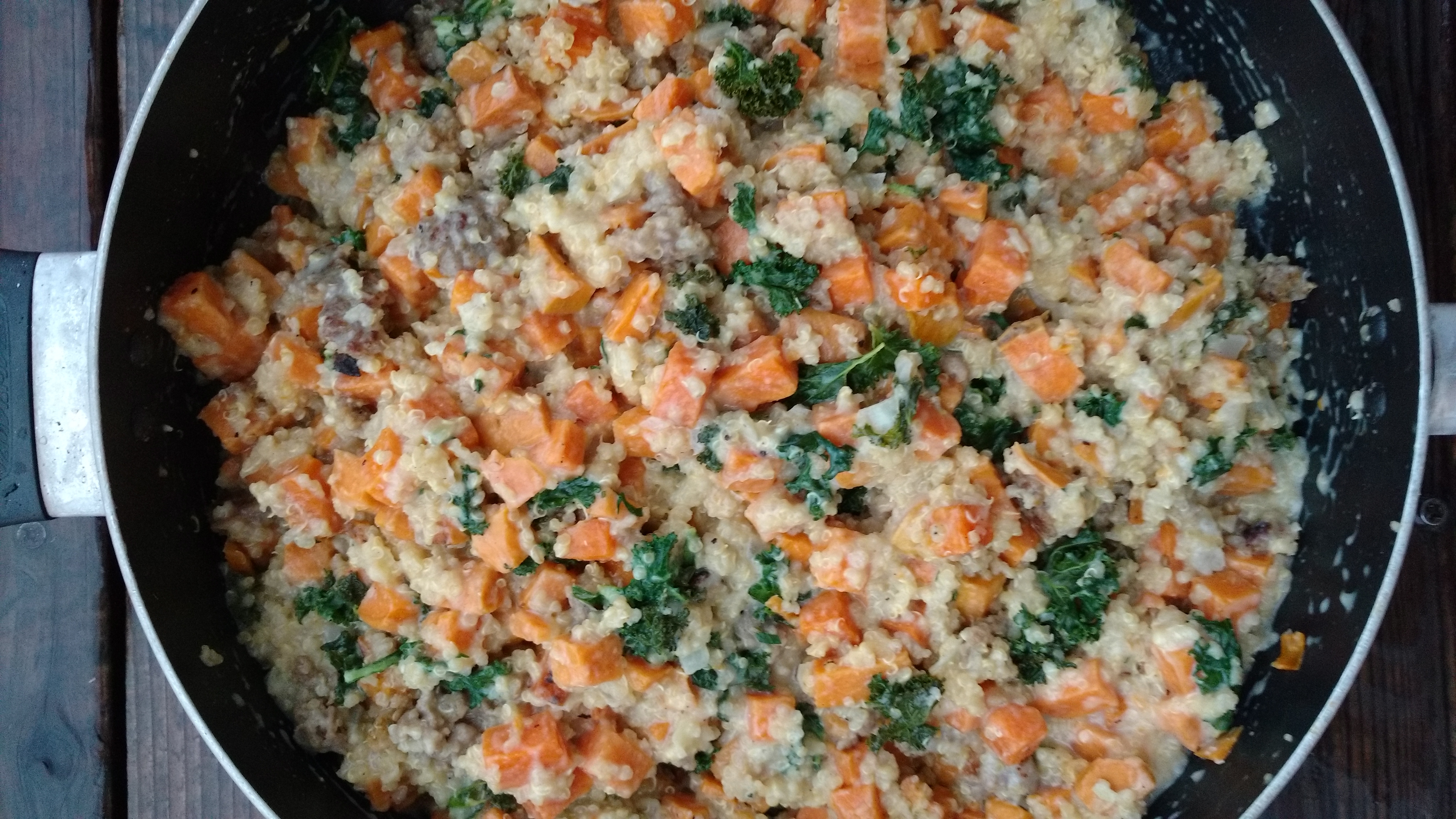 Packed with protein, veggies, and flavor, this dish is sure to please the whole family. I just love when a complete meal can be served from one pan! Enjoy!
Smoky Sweet Potato Quinoa Skillet
2 Medium Sweet Potatoes, cubed (about 4 cups)
2 Cups Kale, chopped small
1 1/2 Cups Quinoa, cooked
1/2 Cup Italian Sausage
1 Recipe Hearty Cream of Chicken Soup
salt and pepper to taste
1. Brown 1 pound of Italian sausage in a large skillet. Once fully cooked, strain and lightly rinse the meat with HOT water in a colander. Reserve 1/2 cup and divide the rest into 2 sandwich baggies. Store in the freezer up to 6 months and use in future soups, pizzas, or casseroles.
2. Rinse the skillet, leaving a light layer of sausage grease. Cook the cubed potatoes in the skillet with a dash of water to prevent sticking. Cover with a lid and cook the potatoes about 10 minutes or until tender, but not mushy.
3. Meanwhile, prepare 1 Recipe Hearty Cream of Chicken Soup.
4. Add kale, quinoa, sausage and chicken soup to the skillet. Simmer for 5 minutes and serve immediately.
Serves 6.