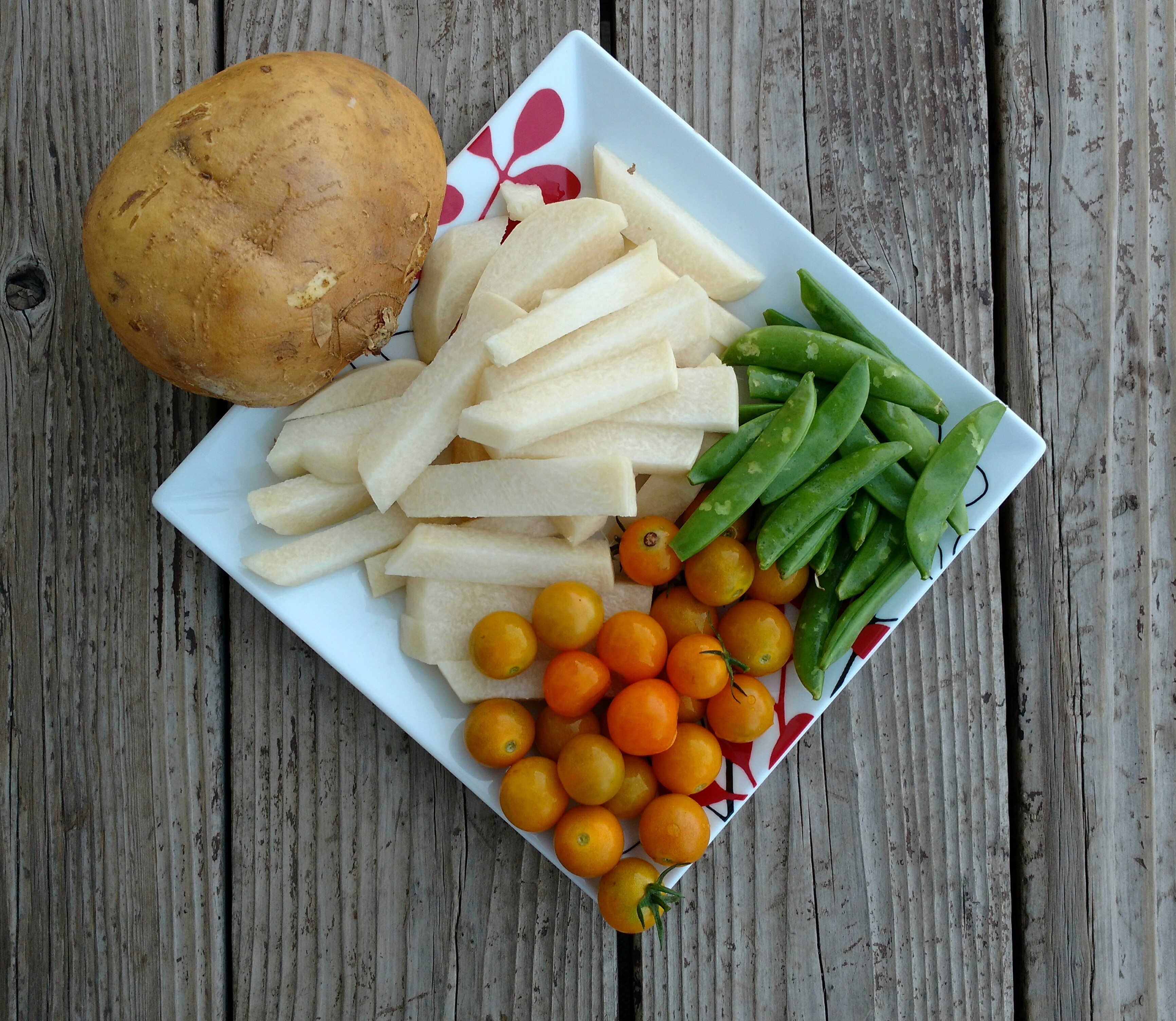 Jicama is a crowd-favorite vegetable at the Andersen House. We love it for it's crunchy texture and mild flavor. Some of us think it tastes like an apple, others of us think it tastes like snow peas. Sometimes we put it in salads or use it like a water chestnut in stir-fry dishes. It also tastes great with a splash of fresh lime juice and a sprinkle of chili powder. However, our preferred way to eat jicama is peeled, sliced and straight from the vegetable tray.
Jicama Facts
1 Cup of peeled, sliced jicama contains over 50% the Daily Value of Vitamin C. Add jicama to your fruits and veggies you eat when feeling a cold coming on to help nip it in the bud!
1 Cup of peeled, sliced jicama contains 10% of the Daily Value of Iron! That Iron will be readily absorbed by your gut with all the vitamin C it contains as well! Golden!
Jicama, like all other white fruits and vegetables, contains a phytochemical called anthoxanthin. Phytochemicals have been shown to act as cancer-fighting antioxidants which reduce inflammation.
Jicama contains the chemical, allicin, which just might prevent the occurrence of stomach cancer and heart disease.
So there you have it! Look for some jicama in the produce section of your grocery store and let me know how you like it!