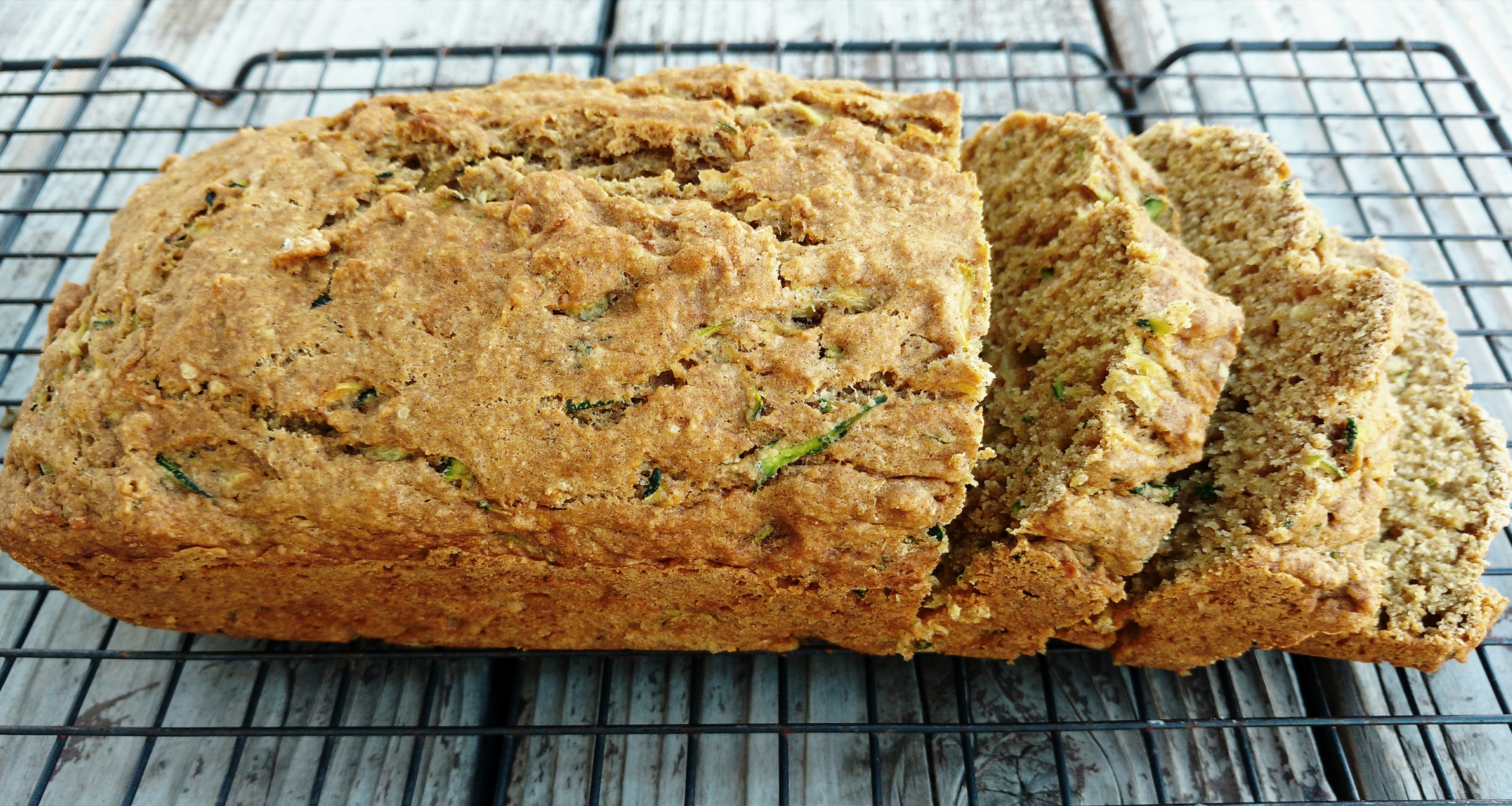 This bread qualifies as a treat because it is sweeter than my Hearty Zucchini Muffins. However, I just can't make ANYTHING without substituting some whole ingredients for the more processed ones. You will love the way this bread fills the kitchen with the heavenly scent of cinnamon as it bakes. Enjoy!
Hearty Zucchini Bread 2 Cups grated Zucchini
1 Cup Sugar
1 egg
2 Tablespoons Ground Flaxseed with 6 Tablespoons water (egg substitute)
1/4 Cup Butter, melted
1/4 Cup Unsweetened Applesauce
1 teaspoon Vanilla extract
1 1/2 Cups Whole Wheat Flour
1 1/2 Cups All-Purpose Flour
1 tsp. Salt
1/2 Tablespoon Baking Powder
1 tsp. Baking Soda
4 tsp. Ground Cinnamon
1. Spread out grated zucchini on paper towels to soak up excess water.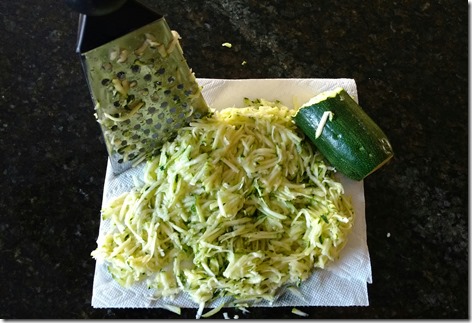 2. Preheat oven to 330 degrees and grease two 9 x 5 x 3 inch loaf pans.
3. Wisk the dry ingredients into a large bowl.
4. With an electric mixer, mix the sugar, eggs, flaxseed and water, butter, vanilla and zucchini in a small bowl. Add the wet ingredients to the dry ingredients. Stir with a wooden spoon to combine. There should be a few lumps.
5. Divide the batter into the two pans and bake for 1 hour and 15 minutes or until a toothpick inserted in the center comes out clean, but not dry. The breads should be firm on the outside and moist on the inside.
6. Devour.