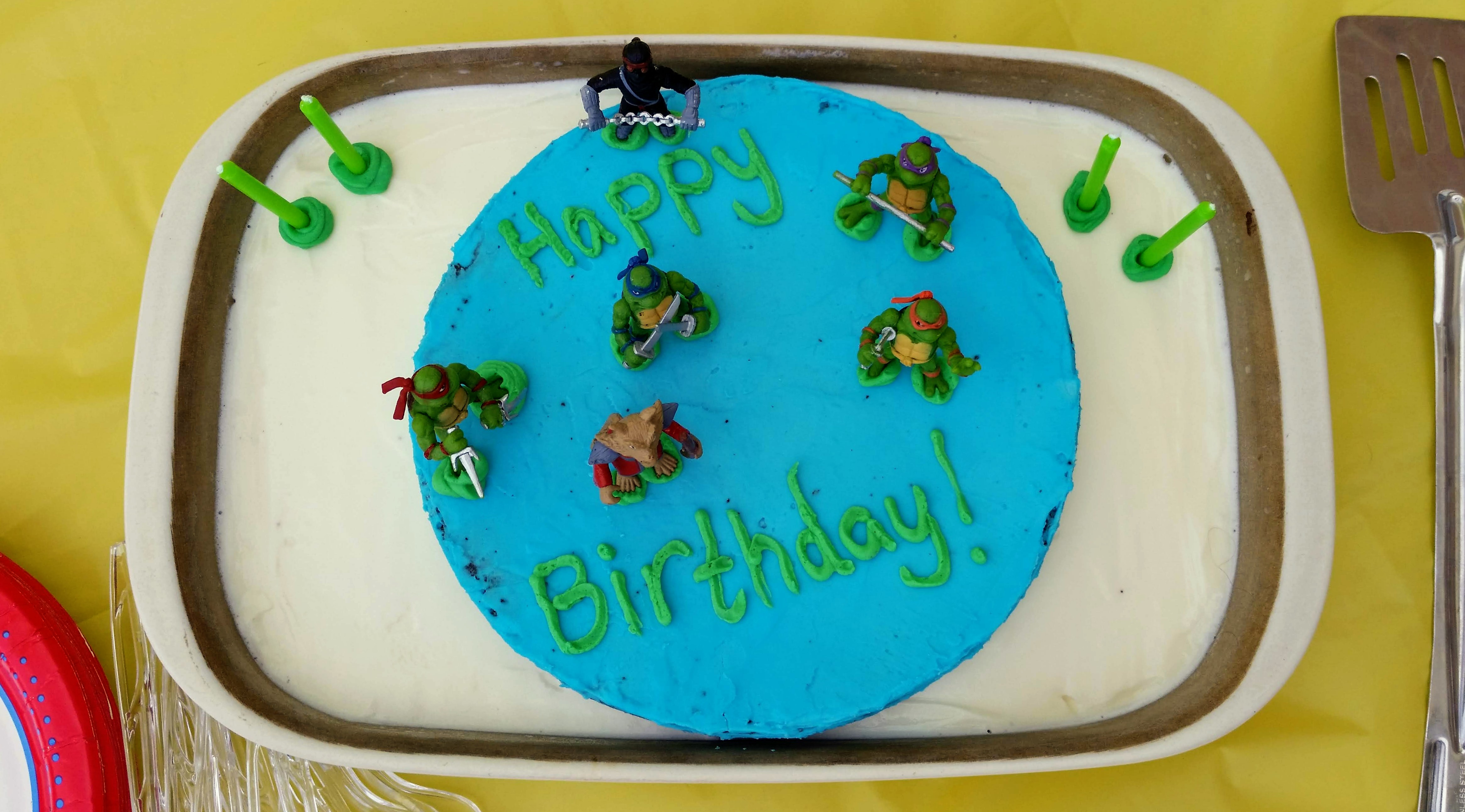 With five children, making a custom birthday cake each year was starting to get overwhelming for this very practical momma. I prefer to spend my effort on complete meals, so desserts are usually left up to my husband or kids. Mirroring their birthday cake to the ones they see on the Food Network is pretty stressful for someone who is not patient enough to make fondant– or even frosting for that matter. Besides that, during my kids' birthdays, I'm busy planning parties and games, so it's just too much to do an elaborate cake on top of all that.
Two years ago I read Ann Romney's cookbook, The Romney Family Table (aff. link). In her book, she lamented the exact issue I have. She decided to make the same bunny cake for her boys each year. The boys could choose what flavor and color it would be, but the cake was always a simple bunny. It became a much anticipated tradition at each birthday. I adopted the same idea. Rather than a bunny cake I make a simple, semi-homemade ice cream cake for my kids. They choose the ice cream flavors and the topper decor, but every year, it is has a thin, fudge brownie bottom, double ice cream center, and a frosted round brownie topper. Here is how I make it:
Ice Cream Birthday Cake
EASY Andersen family traditional birthday cake
Ingredients
Brownie Crust (divided)
1

Fudge Brownie Mix

1/2

Cup

Vegetable Oil

3

Tablespoons

water

2

large

eggs
Frosting for Topper
1/2

cup

salted butter

softened to room temperature

3

cups

confectioners sugar

sifted

2

tablespoons

milk

or whipping cream

1/4

teaspoon

vanilla extract

food coloring
Ice Cream Filling
1.5

quarts

Cookies and Cream Ice Cream

(let the child choose this flavor)

1.5

quarts

Vanilla Ice Cream
Instructions
Brownie Crust
Heat oven to 350 degrees. Before making the brownie crust, remove the cookies and cream (or whatever flavor ice cream the birthday boy/girl chose) and let it soften.

Follow directions on the brownie mix box for making the brownie batter. Grease one 9 x 13 inch pan and one 9 inch diameter round pan. Pour enough batter to fill the round pan about 3/4 inch up the pan. Pour the remaining batter into the greased 9 x 13 inch pan.

Bake both pans on the same rack. Remove the round pan after 10 to 15 minutes or when a toothpick inserted 2 inches from the edge comes out mostly clean. Remove the rectangular pan after 15 to 18 minutes of baking. Let cool until the brownies firm up.
Ice Cream Filling
After the brownie crust has cooled and firmed, drop scoops of ice cream in a single layer along the crust.

With a spatula, spread the ice cream scoops into a smooth layer. Place the cake in the freezer so this first layer of ice cream can firm up. Remove the second half-gallon of ice cream (vanilla) from the freezer to start thawing. Work on the frosting and topper while it thaws.

Repeat the second and third step with the vanilla ice cream and smooth it over the first layer of ice cream. Return the cake to the freezer to firm up again while you work on the topper.
Frosting for Topper
In a mixer, beat softened butter for about 1 minute until smooth.

On low speed, add confectioner's sugar (powdered sugar) to the butter. Once it begins to form coarse clumps, add the milk (or cream), vanilla and food coloring and mix another minute or two until a smooth, creamy frosting is formed.
Brownie Topper
Remove brownie from the round pan and place on a decorating turn table or cooling rack. Frost the top and sides of the topper with frosting.

Decorate the topper with candies, more frosting, toys, or whatever your birthday girl/boy wants! Store topper in the fridge and place atop the ice cream cake just before serving. Enjoy!
Just for keepsake purposes, here are some cakes of Andersen kids' birthdays past: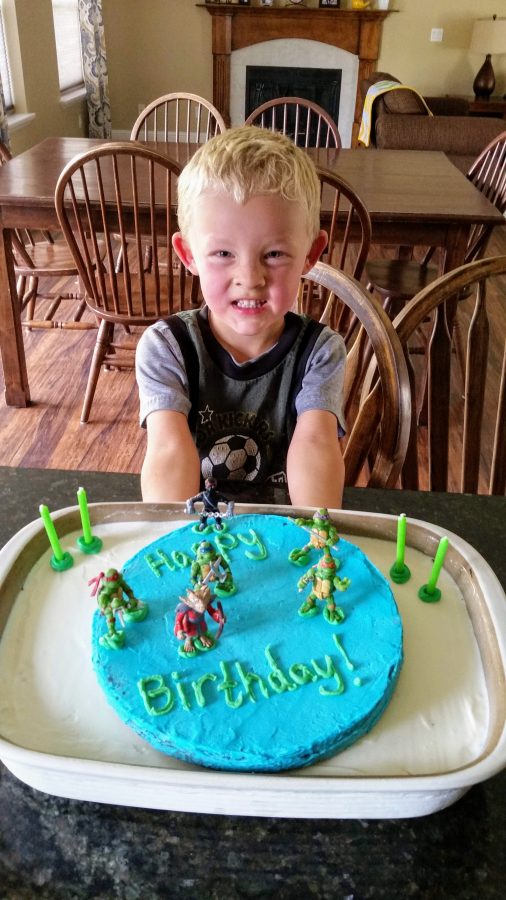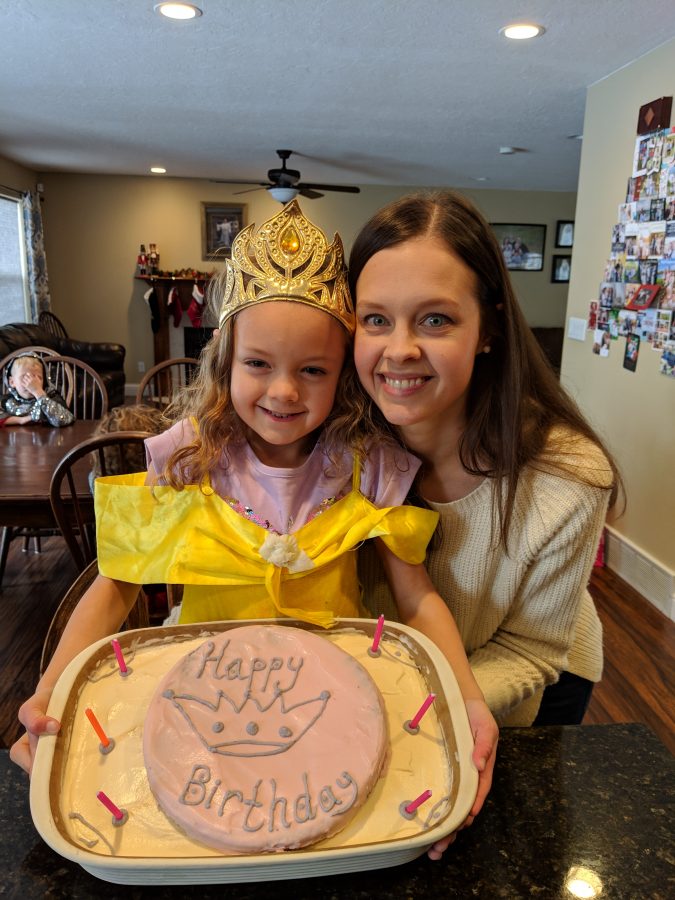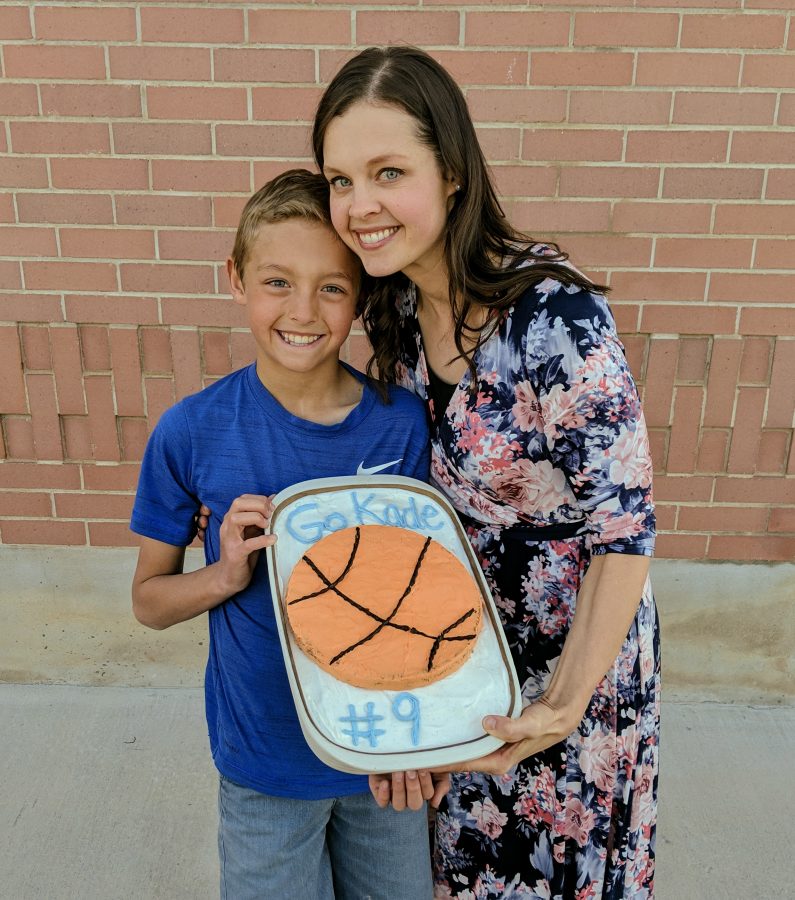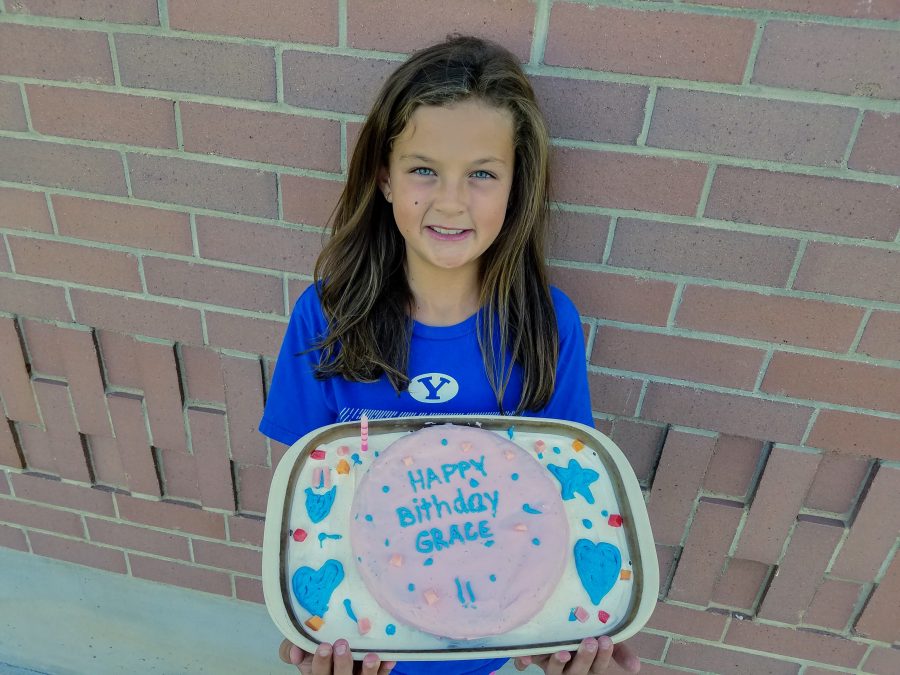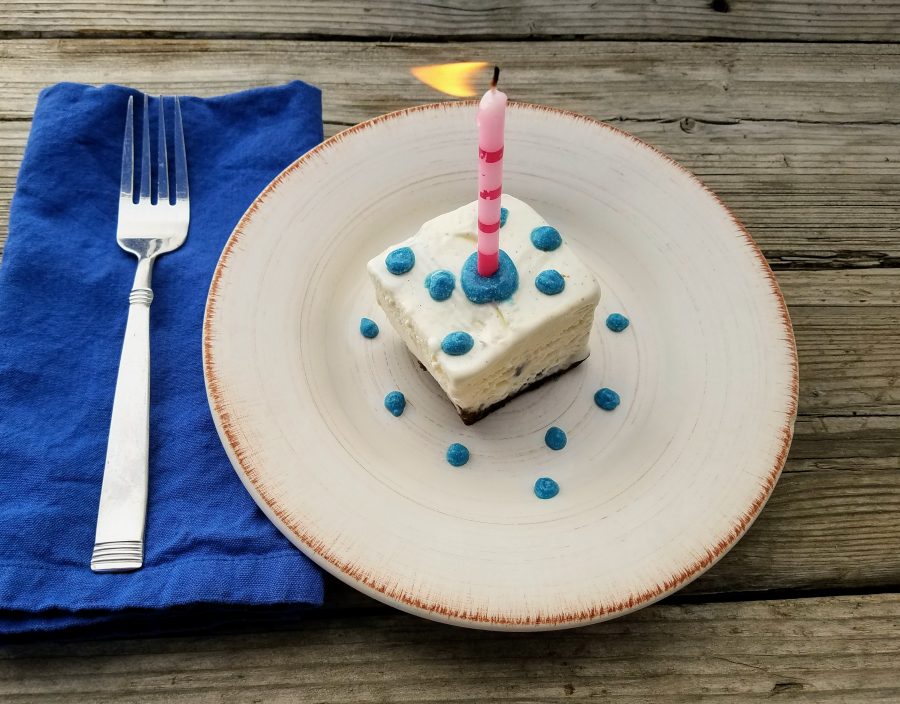 Hudson Essentials Stainless Steel Measuring Cups