Buttery Steamed Red Cabbage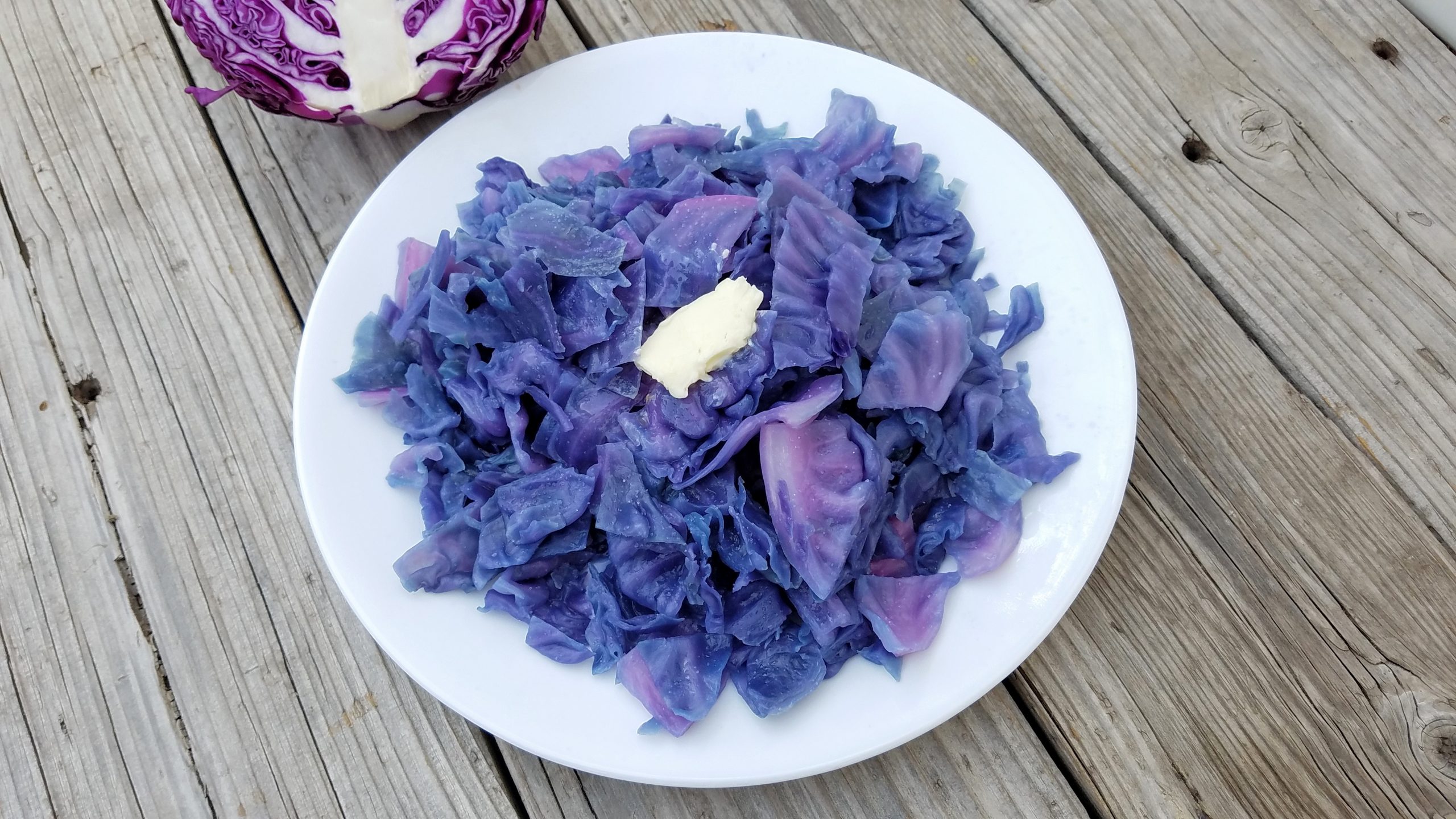 Red cabbage is full of vitamin K and antioxidants called anthocyanins which fight cancer and prevent nerve damage. It has a peppery, zingy flavor when eaten raw, but it gets more mild and sweeter as it cooks.
I was shocked when I saw how much my kids loved buttery steamed cabbage when I first served it. They just love it! I think the salt and butter has something to do with that, but if it pleases their palate enough to eat a huge serving of this nutrient dense vegetable, I'm game! This is a perfect side dish to my Hearty Not-Fried Rice. Enjoy!
Buttery Steamed Red Cabbage
Buttery, salty red cabbage the kids love
Ingredients
4

Cups

Red Cabbage

half of a medium head

3

tablespoons

Butter

3/4

teaspoon

salt
Instructions
Cut a medium head of red cabbage in half. Put one half back in the fridge for later. Remove and discard the outer leaves.

Cut the cabbage in half once more and cut out the thick, white core inside. Chop into 1-inch pieces.

Meanwhile, bring a large sauce pan of water to boil. Once boiling, add cabbage and cook for about 8 minutes until tender.

Drain water. It will be a pretty purple color which can stain clothing, so be sure to wear an apron. Mix in salt and butter and serve warm.