Instant Pot Hawaiian Barbecue Chicken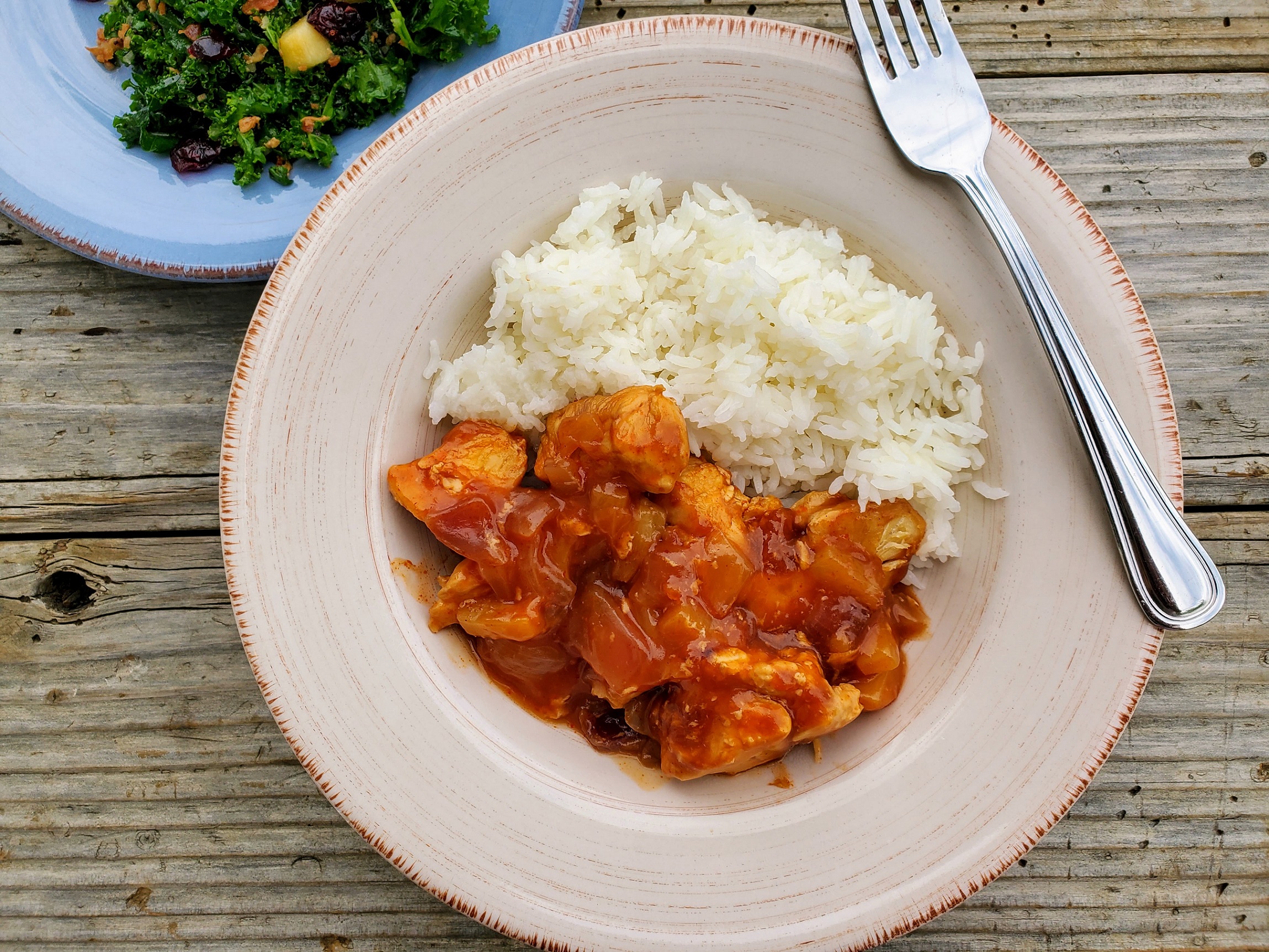 Here is the Instant Pot version of Neil's favorite way to eat chicken. Enjoy!
Instant Pot Hawaiian Barbecue Chicken
Ingredients
1.5

pounds

chicken breast boneless

skinless

1

medium onion chopped

3

tablespoons

brown sugar

1/4

teaspoon

salt

1/2

cup

ketchup

8

ounces

crushed pineapple canned

1/2

cup

chicken broth

2

tablespoons

soy sauce

2

tablespoons

white vinegar

2

tablespoons

cornstarch

1/4

cup

water
Instructions
Before turning on the Instant Pot, mix together sugar, salt, ketchup, pineapple, soysauce, vinegar and water.

Place frozen chicken breasts in the Instant Pot. Add chopped onions, and stir to coat the chicken.

Change the Instant Pot setting to [Manual] or [Pressure Cook] at the high setting. Set the time for 18 minutes, and lock the lid in place. Make sure the valve on top of the lid is in the [sealing] position.

When the cook time has finished, switch the pressure valve (carefully) to the release position. Once the pressure has fully released, twist off the lid. Chop the chicken into bite size pieces with kitchen shears or a metal spatula.

In a small bowl, mix 1/4 cup cold water with 2 Tablespoons cornstarch until completely dissolved. Switch to the [sautee] function and add the starch mixture to the barbecue sauce. Stirring continually, bring to a low boil just long enough to thicken. Serve atop rice or mashed potatoes.