Tropical Strawberry Smoothie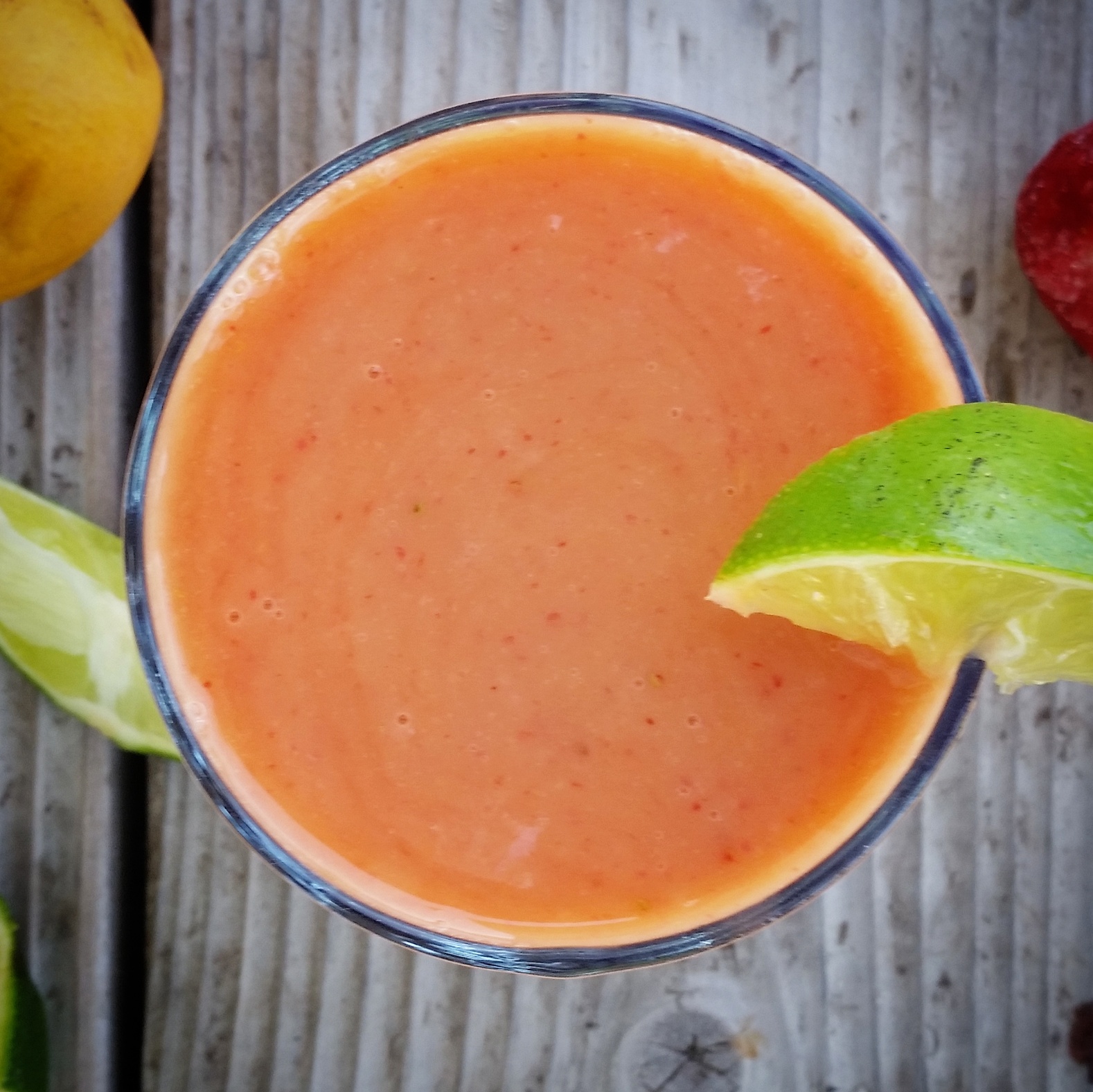 Summer time is in full swing at the Andersen household and the kids have been asking for popsicles non-stop! I don't blame them–it's hot out there! However, with all the artificial coloring and flavoring in most popsicles, I hesitate to pump the kids full of that stuff. I offered them this smoothie instead as a cool treat and they LOVED it. This is a winner for when you need something sweet and refreshing this summer. You can also pour this into ice pop molds for your own homemade popsicles. Enjoy!
Tropical Strawberry Smoothie
1 Cup Unsweetened Vanilla Almond Milk
1 Ripe Mango, peeled and sliced
1 1/2 Cup Frozen Strawberries
2 Tablespoons Fresh Lime Juice
Directions:
Add the ingredients in the order listed above to a blender. Blend on high until smooth.
Makes Approximately 3 Cups.
*Tip: You may use frozen mangoes instead of fresh, but you will need to add more Almond Milk or water to make the right consistency.