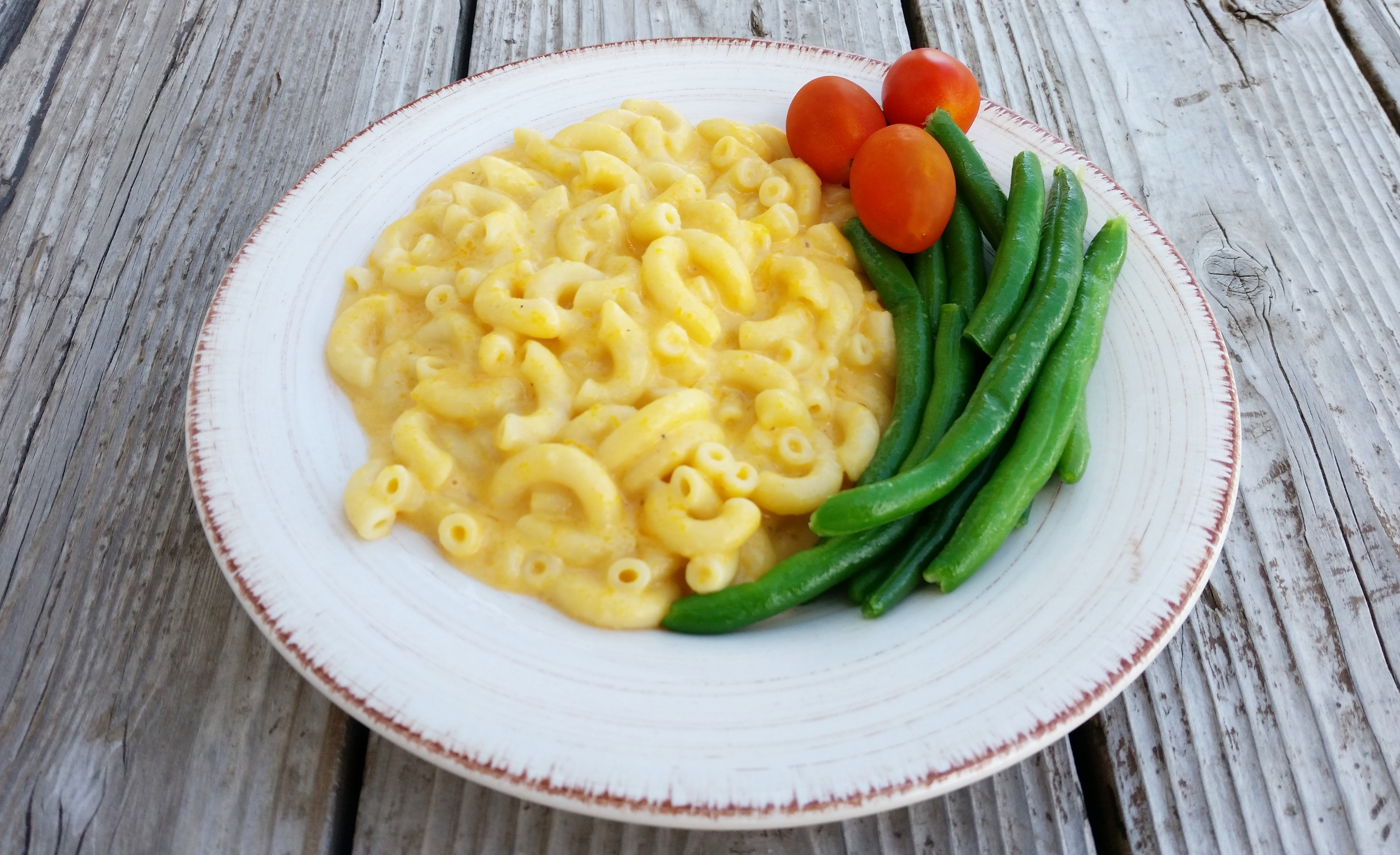 I believe there is nothing wrong with sneaking a little extra nutrition into classic dishes. The butternut squash in this Mac and Cheese goes almost undetected. Best of all, it adds a good dose of vitamin A, carotene, fiber, folate and antioxidants to an otherwise not-so-nutritionally-dense food. Also, the bright orange squash provides a beautiful natural food coloring. Enjoy!
Butternut Mac and Cheese

2 1/4 Cups Dry Elbow Macaroni Noodles
1/2 Large Butternut Squash
1 Recipe Hearty Cheese Sauce
1/2 teaspoon salt
Dash of PepperDirections:
1. Slice butternut squash in half, lengthwise. Scoop out seeds. Roast in a shallow pan filled with water, cut side down, at 425 degrees for 20 minutes or until the skin can be punctured easily with a fork.
2. Meanwhile, bring a large pot of water to boil and cook the macaroni noodles until soft and tender, about 10 minutes. Drain noodles and return to large pot.
3. Prepare 1 Recipe Hearty Cheese Sauce.
4. Once the squash is cooked, scoop the meat out of the skin and add to the pan of cheese sauce. Season with salt and pepper.
5. Using an immersion blender, puree the squash and cheese mixture until smooth and creamy. (You may also scoop the squash into a counter-top blender and puree it for about 2 minutes before adding it to the cheese sauce.)
6. Pour the butternut cheese sauce over the pot of macaroni and stir well to combine.
7. Serve immediately. Devour.Makes 6 servings.