Hearty Mrs. Field's Chocolate Chip Cookies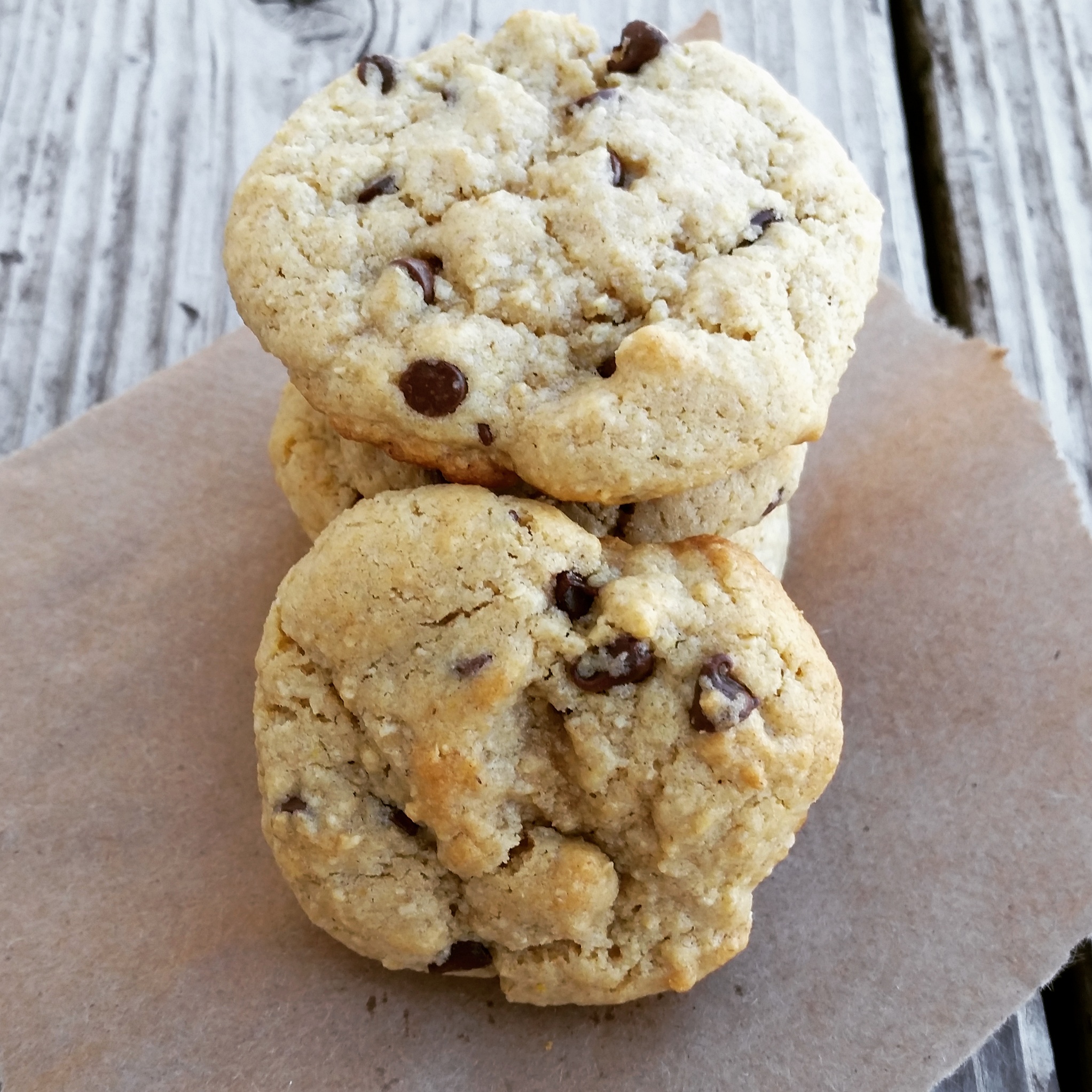 I like to help people understand that a balanced diet includes a few treats now and then. However, because I eat so little refined sugar and flour, treats aren't as enjoyable to me when I follow the original recipe. Thus, I usually cut out half the sugar and use whole wheat in most of my baked goods.  These cookies still belong in the "Sometimes Foods" category, but they do have a good dose of fiber at 1 gram per cookie. Enjoy!
Hearty Mrs. Fields Cookies
1 Cup Butter
1/2 Cup Brown Sugar, packed
1/2 Cup White Sugar
2 Eggs
1 teaspoon Vanilla
2 Cups Whole Wheat Flour
2 1/2 Cups Old Fashion Oats
1/2 teaspoon Salt
1 teaspoon Baking Powder
1 teaspoon Baking Soda
6 ounces Mini Chocolate Chips
1 1/2 Cups Walnuts or Pecans, chopped
Directions:
1. Cream together butter and sugars. Add eggs and vanilla and mix until fluffy and smooth.
2. Put small amounts of oats in a blender and grind until it turns into a powder.
3. In a separate bowl, whisk together flour, ground oats, salt, baking powder and baking soda.
4. Mix one cup of dry ingredients at a time into the creamed wet ingredients.
5. Stir in chocolate chips and nuts.
6. On an ungreased cookie sheet, spoon a tablespoon of dough for each cookie and place 2 inches apart. Bake at 375 degrees for 6-8 minutes, until tops are lightly golden. Let cool on the sheet for about 2 minutes before removing with a spatula.
Makes Approximately 4 Dozen, 2-inch Cookies