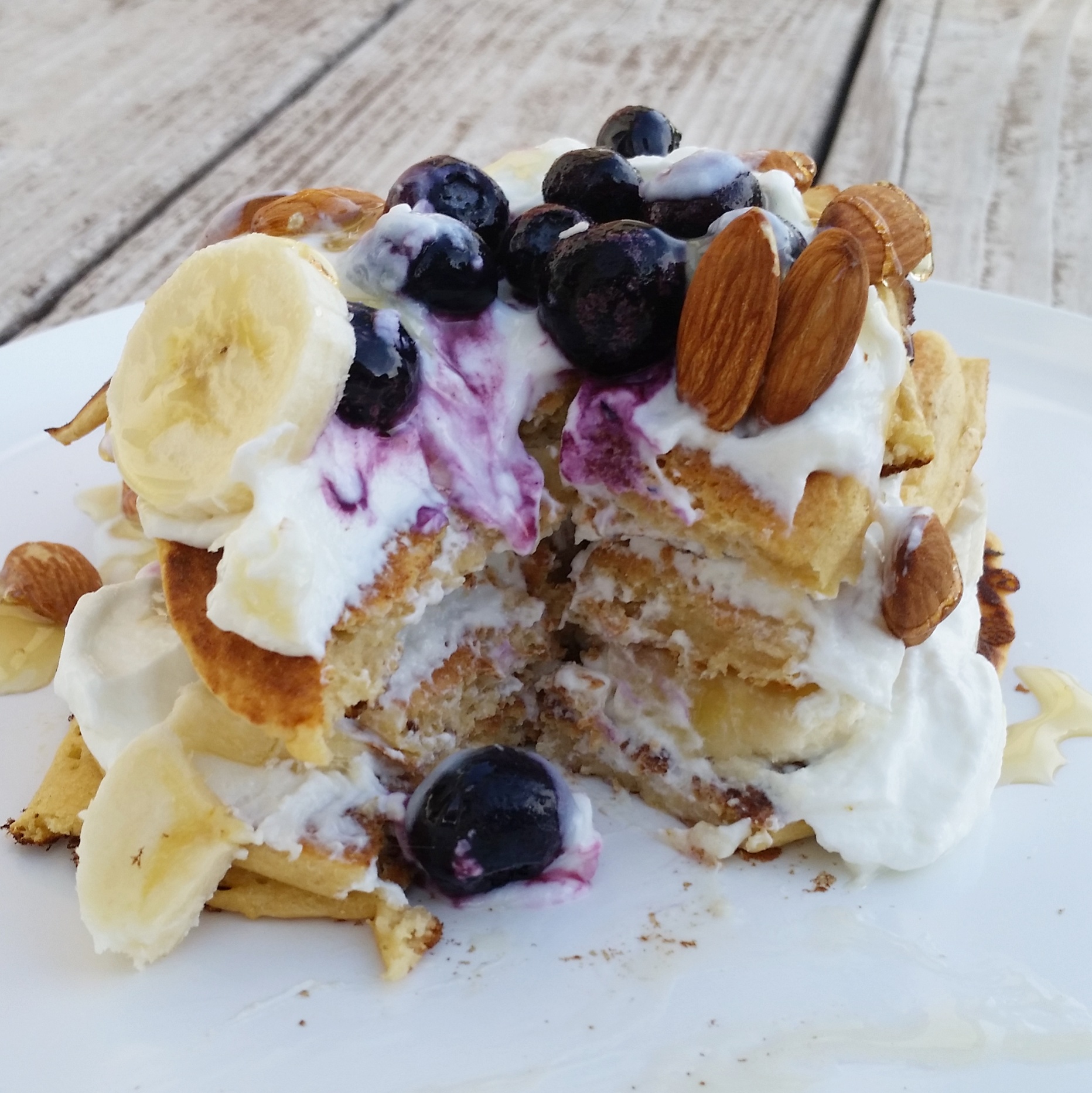 After almost 10 years of making my own pancake mix, I think it is safe to say, I have finally mastered it. These pancakes are so fluffy and moist, you won't believe they are made out of 100% whole wheat flour, no eggs, and no oil. They are "hearty" and heart-healthy!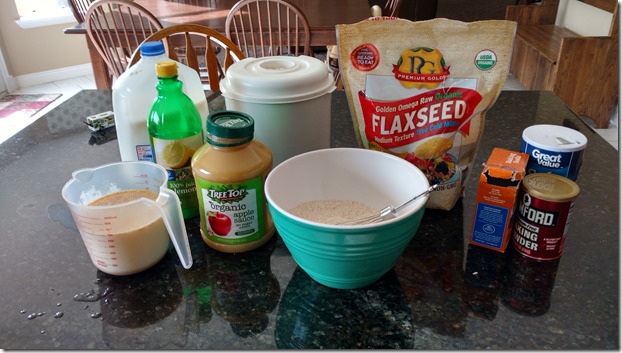 Since I make these at least twice per week, it's possible for me to have the first round of hot pancakes plated and ready to eat in less than 20 minutes. One of the secrets is: mise en place. That's a French saying for "everything in it's place." Seriously, gathering all the ingredients before I start mixing cuts a good 5 minutes out of the food preparation time.
My pancakes turn out best when I mix all the dry ingredients together in a large bowl with a wire whisk (whole wheat flour, baking powder, salt, and baking soda). In a separate bowl, I whisk together the wet ingredients (milk, lemon juice, applesauce, water, and flax seed).  You could make these cholesterol-free and dairy-free if you wanted to by substituting unsweetened almond milk for the cow's milk. My favorite way to make them is with Kefir. It makes an excellent substitute for buttermilk and is 99% lactose-free.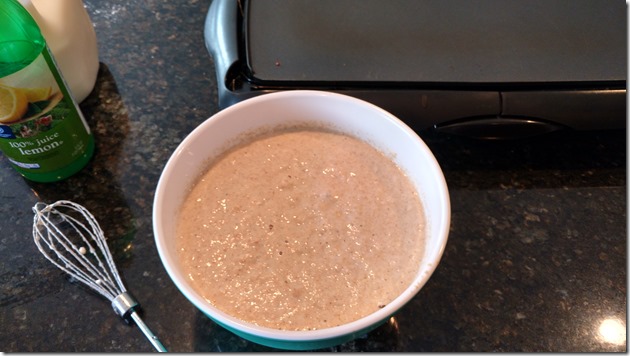 Then, I pour the wet ingredients into the large bowl of dry ingredients. Stir until just combined and let the batter sit for 60 seconds before  pouring onto a griddle. This helps the soda and powder work with the wet ingredients to start forming gas bubbles that make these babies so fluffy.
I use an electric griddle set between 300 and 350 degrees to cook my pancakes. You can also use a skillet at medium-high heat. Spoon a 1/2 cup-full of batter onto your griddle or skillet.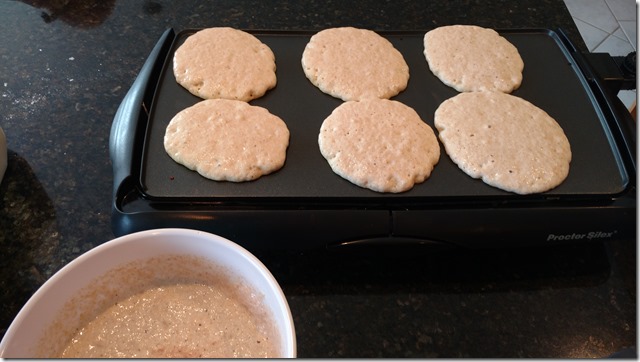 Bake the batter for approximately 3-4 minutes or until lots of bubbles form and pop on the uncooked side of the pancake. The pancakes pictured above are not ready to flip yet. From this point, give them another minute to form and pop about 3 times as many bubbles.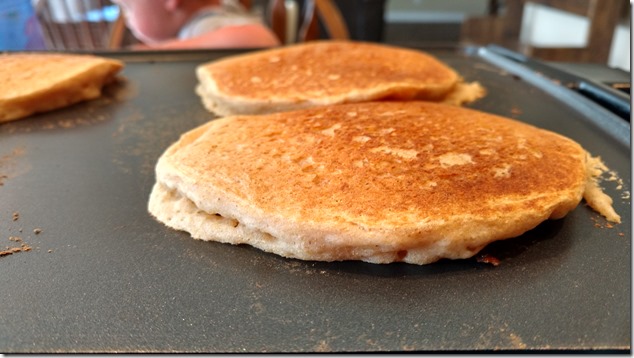 Then, flip and turn to bake for another 2 minutes or so.
Viola! Now you can dress your pancakes with the toppings of your choice. My favorites are peanut butter and honey, or Greek yogurt, fresh fruit, nuts, and a drizzle of honey. Enjoy this delicious kick-start to your morning!
"Hearty" Whole Wheat Pancakes
2 Cups Whole Wheat Flour
3 teaspoons Baking Powder
1/2 teaspoon Baking Soda
1/2 teaspoon Salt
2 cups Milk with 1 teaspoon lemon juice or 2 Cups Plain Kefir
1/2 cup Unsweetened Applesauce
2 tablespoons ground Flax seed
1/4 Cup plus 2 Tablespoons Water
Makes approximately 18-20 pancakes.