Allergy-Friendly Black Bean Brownies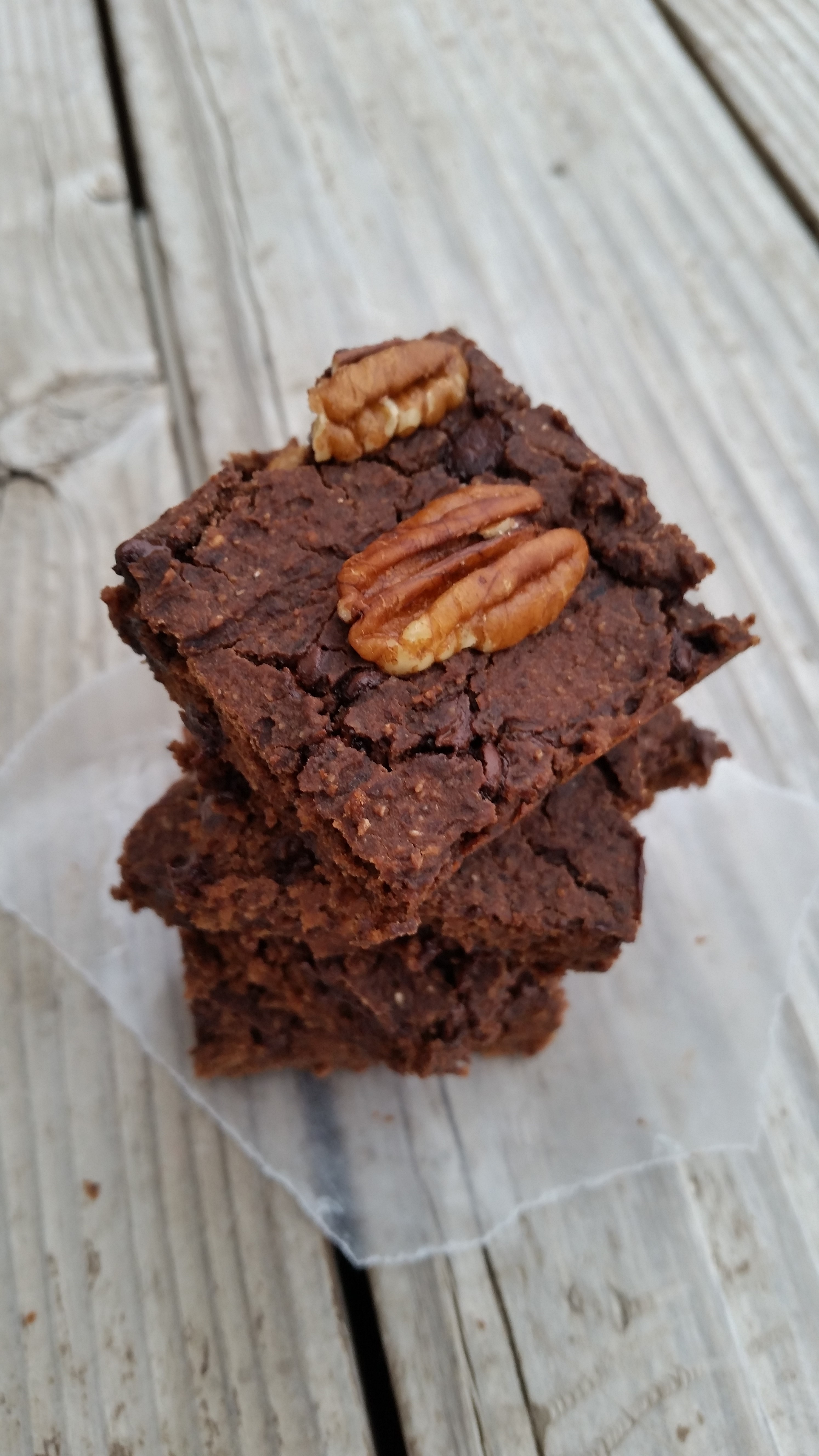 If you can imagine, I LOVE to host dinners for family and friends. It's just my thing. I get a lot of satisfaction out of sharing my love for others through delicious food. Once in a while, we will have company with food allergies or intolerances, so I try to adjust the menu to fit their needs. These fudgy brownies made the cut in a big way with our friends with wheat and dairy intolerances. The pan was empty when they left, and that made me feel so good! Not only are these brownies allergy-friendly, but they are delicious too! If you ever find yourself in a similar situation, whip up a batch of these babies and watch your company's eyes light up when they realize they can indulge in some dessert with no worries!
And just incase you are curious how these brownies stack up nutritionally in comparison to a boxed mix, I drew up the numbers for you. Diabetics will be happy to see that one brownie is less than one carbohydrate exchange. Here are the stats:
Nutrition Facts Comparison for one 2" Brownie
Black Bean Brownies

Calories: 71
Fat: 1g
Carbs: 14g
Fiber: 3g
Protein: 4g

Betty Crocker Brownie

Calories: 180
Fat: 9
Carbs: 25g
Fiber: 0
Protein: 2.0
Black Bean Brownies (Allergy-Friendly)
1 1/2 cups black beans (15­oz can), rinsed and drained
2 Tablespoons cocoa powder
1/2 cup quick oats
1/4 teaspoon salt
1/4 cup honey
1 egg (substitute with 1/4 Cup Vegetable Oil for friends with egg allergies)
1 teaspoon pure vanilla extract
1/2 teaspoon baking powder
1/2 cup Mini semi-sweet chocolate chips
1/4 Cup Pecans, chopped (optional)
Directions:
1. Preheat oven to 350 F and grease a 8 x 8 inch pan.
2. Combine all ingredients except chips in a food processor, and blend until totally smooth.  I use the food processor attachment on my Bosch mixer. I have also used a big bowl and an immersion blender. Whatever tool you choose, just make sure the mixture is VERY well- blended.
3. Use a spatula to fold the chocolate chips into the batter and pour into the greased pan. Sprinkle pecans over the top, if desired.
5. Cook the brownies 15 to 18 minutes. Let them cool before serving.
Makes 16 2-inch brownies.
Featured Products
(May include affiliate links)
 Bosch Food Processor Attachment
 Hamilton Beach Immersion Blender