Easy (and SO ADDICTING) Homemade Kettle Corn in the Whirly Pop®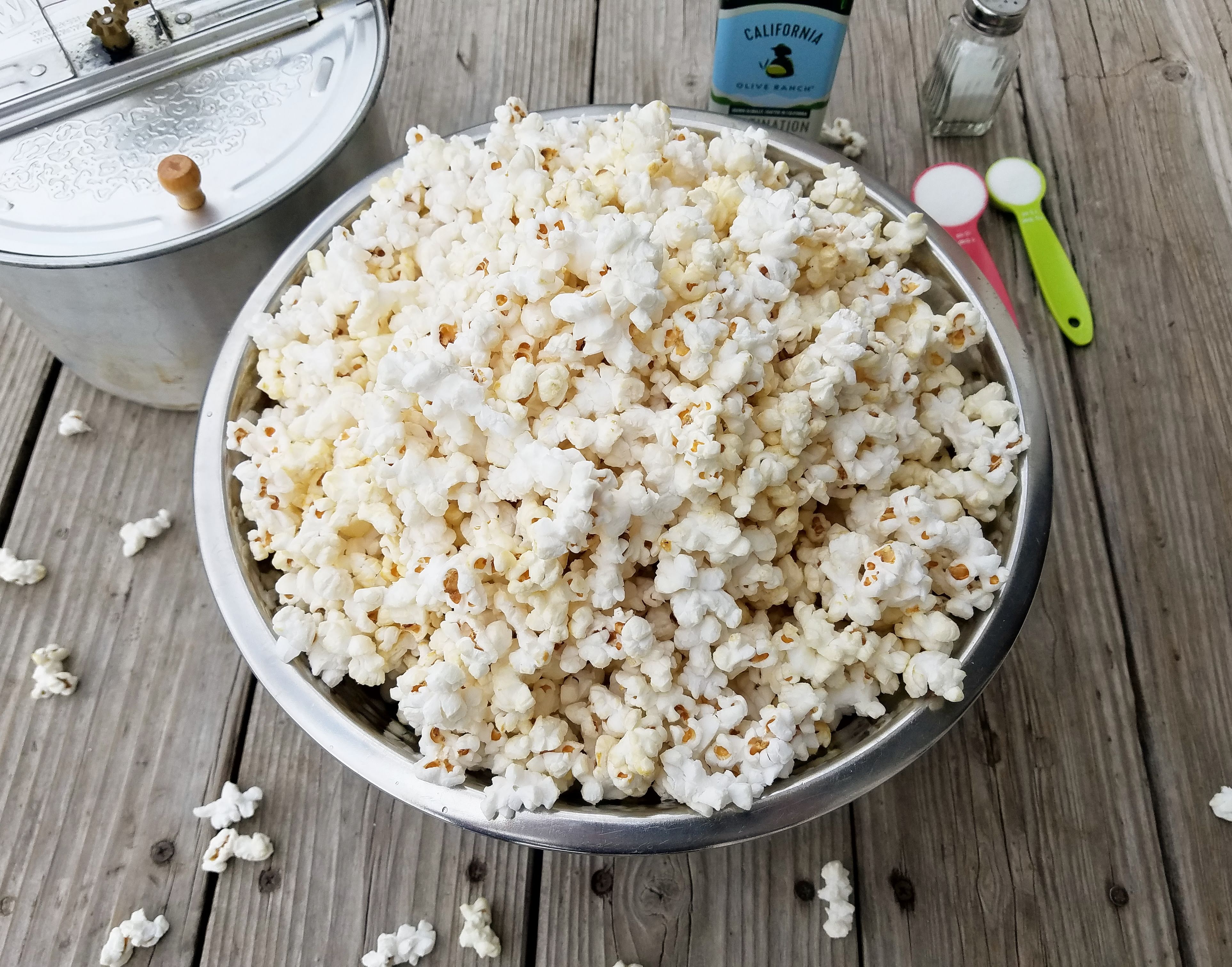 This was one of the most difficult food photos I have ever taken. The sweet and salty combo of this kettle corn is SO ADDICTING I had a hard time pulling myself away long enough to snap a photo! This is the perfect treat to whip up while you play a game of cards or sit down to a good movie. It has just FOUR INGREDIENTS and takes all of FIVE minutes to cook up, so you don't have to wait too long before you can start munching.
For the last several years, I have opted to fill my kids' Easter Eggs with kettle corn instead of chocolates and candies. (It doesn't make sense to pump them full of sugar on Easter Morning right before we go to our Sunday worship services.) This year, instead of buying a bag, I am using this recipe to make my own!
Another awesome benefit of this sweet and savory snack is it's gluten-free! Everyone can enjoy kettle corn with no allergy worries!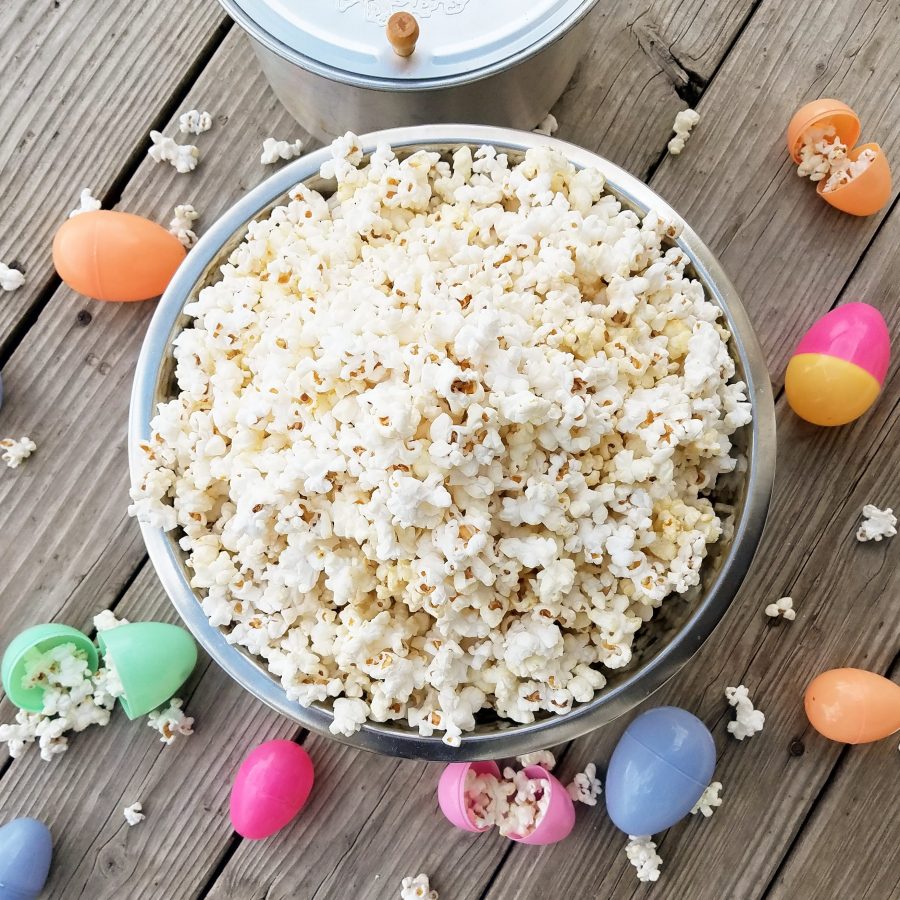 Easy (and so addicting) Homemade Kettle Corn for the Whirly Pop®
Simple, four-ingredient homemade kettle corn made in the Whirly Pop®
Ingredients
1/3

Cup

White Corn kernels

2

Tablespoons

Olive Oil

1 ½

Tablespoons

Granulated Sugar

1/2

teaspoon

Salt

to taste
Instructions
Over medium-high heat, add olive oil and sugar to the bottom of the Whirly Pop®. Crank the handle to stir the mixture, about 60 seconds.

Add the Corn Kernels and close the lid. Turn the crank handle for about 3 minutes until the corn starts to pop.


Continue to crank the handle until you hear the popping stop. Turn the handle just 5 times more to let the sugar finish caramelizing.

Immediately dump into a large mixing bowl and sprinkle with salt before it cools. Stir with a long spoon to coat each kernel.

Serve immediately or let cool and store in an airtight container for up to 1 week.
Featured Product
(Includes Affiliate Links)
Cook N Home Stovetop Popcorn Popper
Wabash Valley Farms Whirly Pop
Popcorn Popper