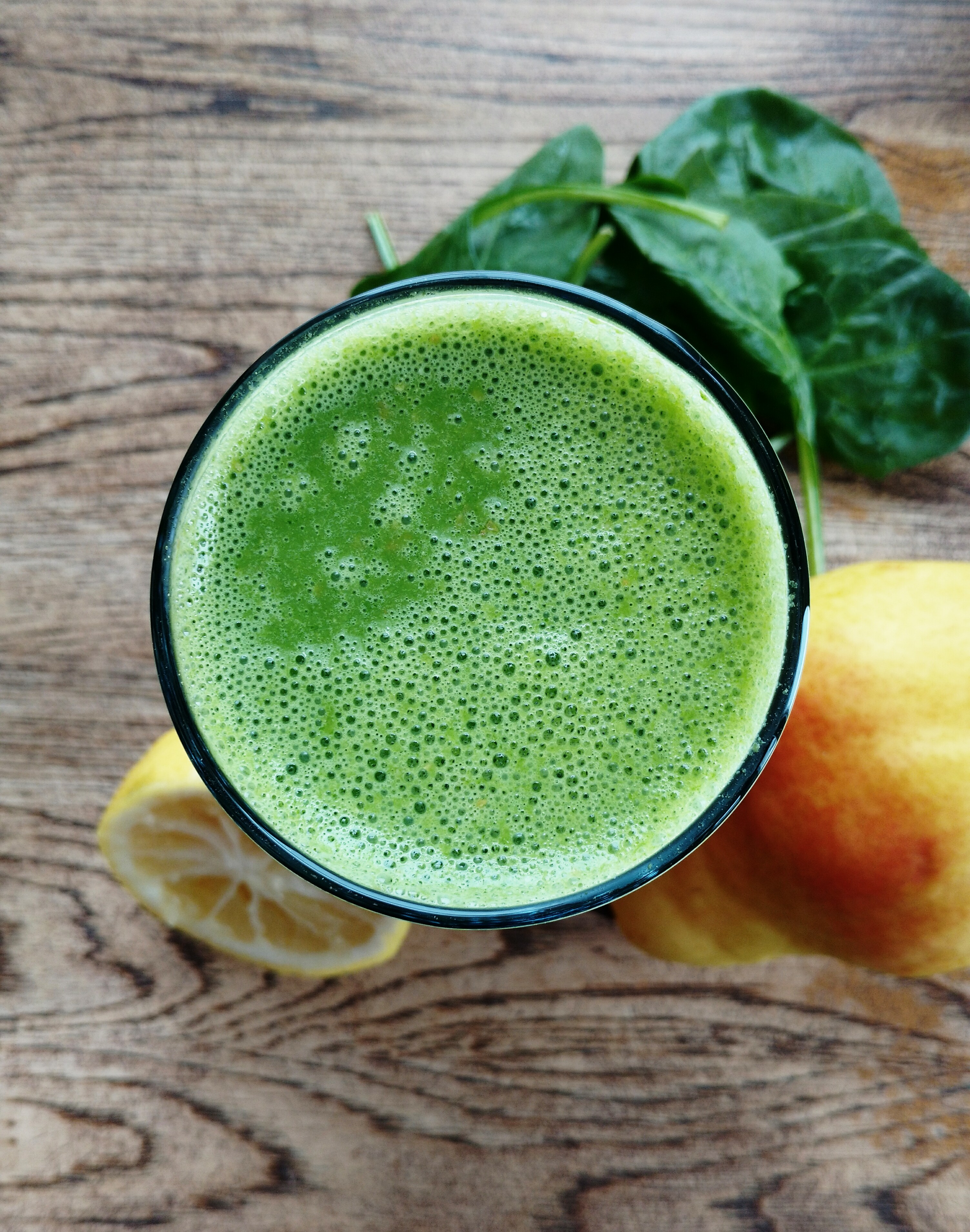 Aren't the Holidays so wonderful? Spending time with family and friends, eating delicious food, and staying up late playing games is how we celebrated Thanksgiving last week. Now it is Monday. Time for some extra nutrition and a little exercise to help me get back into a healthy routine. I'm not a huge green smoothie fan, but this one is pretty good! It contains TWO servings of veggies and enough protein to provide a refreshing boost to your day. Here's to a great start to a new week! Enjoy!
Hearty Green Smoothie

2 Cups Spinach, fresh
1 3/4 Cups Vanilla Almond Milk, unsweetened
1 whole Pear, seeded and chopped
1 Tablespoon Fresh Lemon Juice
1 Tablespoon Ground Flax SeedDirections:

1. Pack 2 cups of fresh spinach tightly into bottom of blender.

2. Pour Almond Milk on top of spinach until it reaches the 2 Cup line on the blender.

3. Blend about 60 seconds until spinach and milk mixture is smooth.

4. Add pear chunks, lemon juice, and flax seed.

5. Blend another 60 seconds and serve immediately.

Makes approximately 4 Cups.