Hearty Roasted Red Pepper Hummus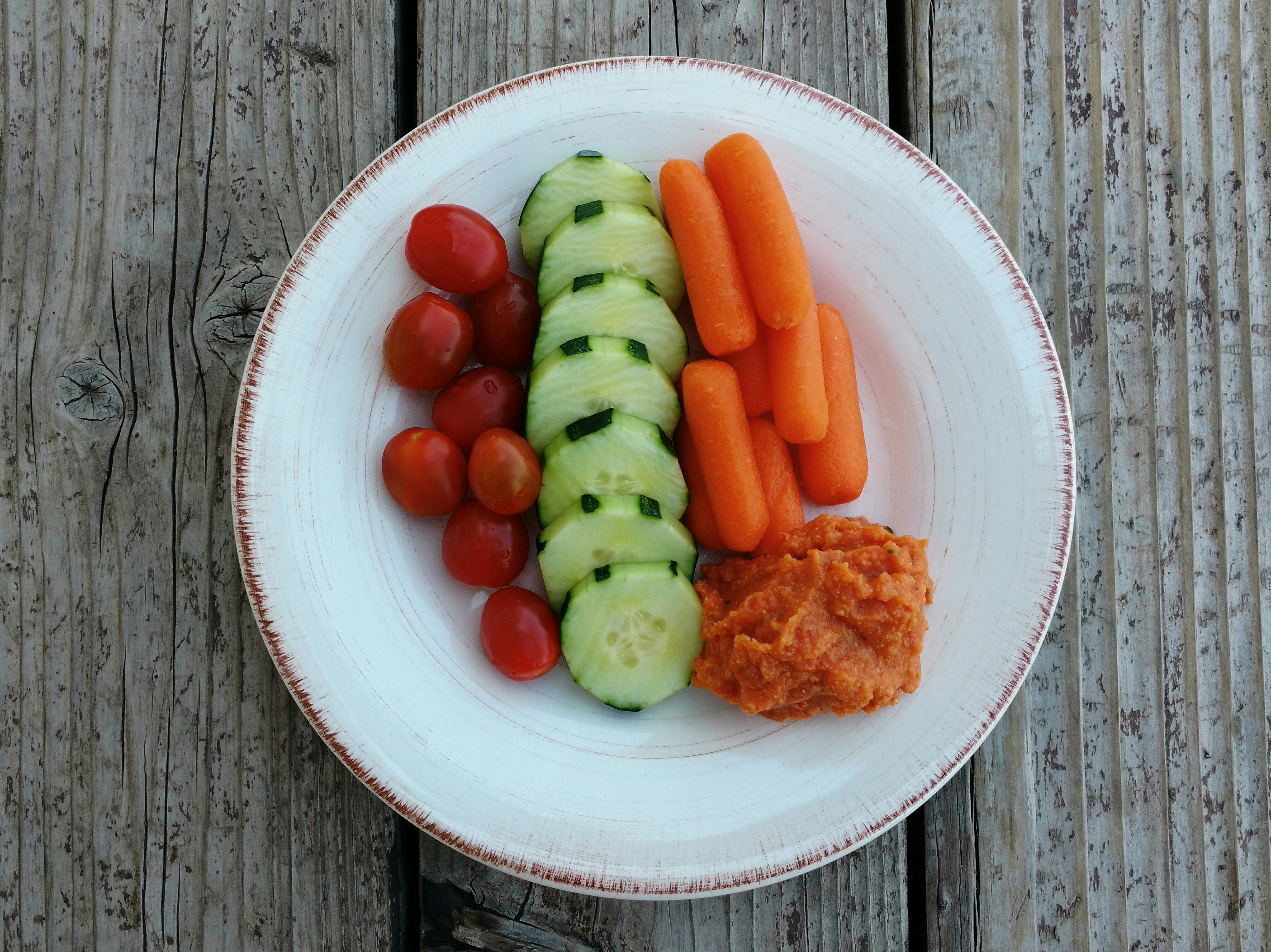 It's difficult to find a hummus in the store that isn't saturated with oil, so I opt to make my own. This recipe is delicious as a sandwich spread or as a dip for veggies, crackers, and pita chips.
Hearty Red Pepper Hummus
Ingredients
15

oz.

can Garbanzo beans

rinsed and drained

1

Red bell pepper

roasted and peeled

2

Tablespoons

lemon juice

2

Tablespoons

fresh parsley

chopped

1

teaspoon

Garlic Salt
Vegetables for Dipping
2

Cups

Baby Carrots

1

large

cucumber

sliced

2

Cups

Cherry Tomatoes

2

Cups

Snow Peas
Instructions
Puree all ingredients until well blended. I like to use an immersion blender, but a countertop blender will work fine as well.

Serve immediately, or transfer hummus to air-tight container and chill for up to one week.
The first step towards delicious hummus is roasting the red pepper. Line a pan with tin foil so you don't have to get the steel brush out to clean it afterwards. Cut the bell pepper in half, lengthwise, and remove all the seeds. Place the bell pepper halves on the lined sheet, open side down. Roast the pepper at 450 degrees for about 10 minutes, or until it starts to blacken and blister.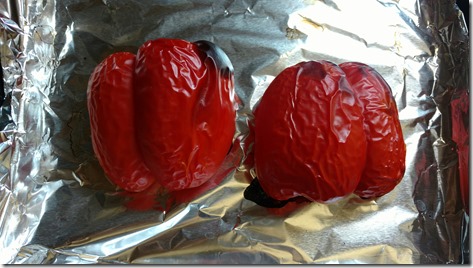 While the pepper is roasting, combine the, garbanzo beans, parsley, lemon juice and garlic salt in a mixing bowl. I have lots of dried garbanzo beans (A.K.A. chickpeas) in my food storage, and I always have some cooked up, sitting in a Tupperware in the fridge. Using canned garbanzo beans is just fine as well. It's just always less expensive to cook your own.
Once the red pepper is roasted , peel the blackened skin off the pepper and cut the pepper in slices.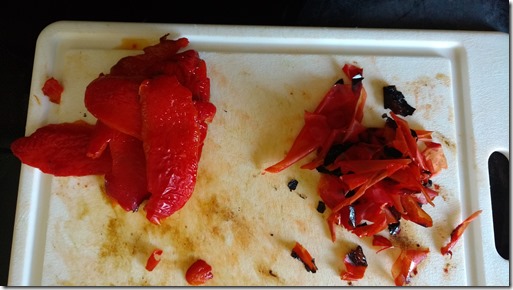 Add the pepper to the bean mixture.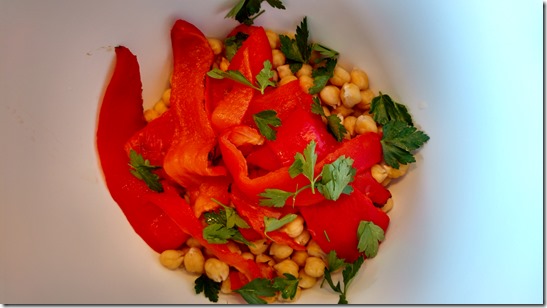 Use an immersion blender to puree the mixture into a thick hummus. You could also throw all of this into a blender and make it that way.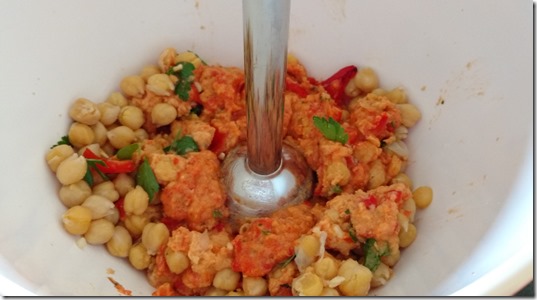 You can eat this immediately. However, I suggest you transfer the hummus to an air-tight container and chill in the refrigerator for at least one hour before serving. This allows the flavors to blend.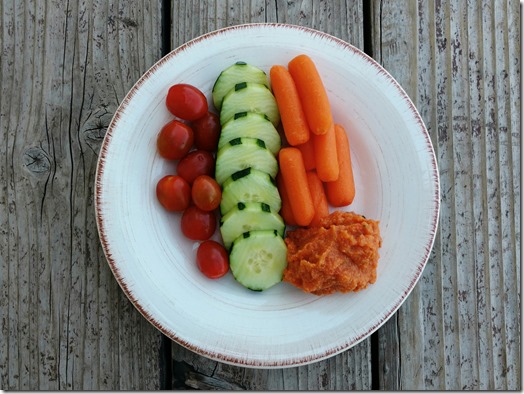 Featured Products
Amazon Affiliate Links
Hamilton Beach Countertop Toaster Oven