Roasted Carrots with Parsley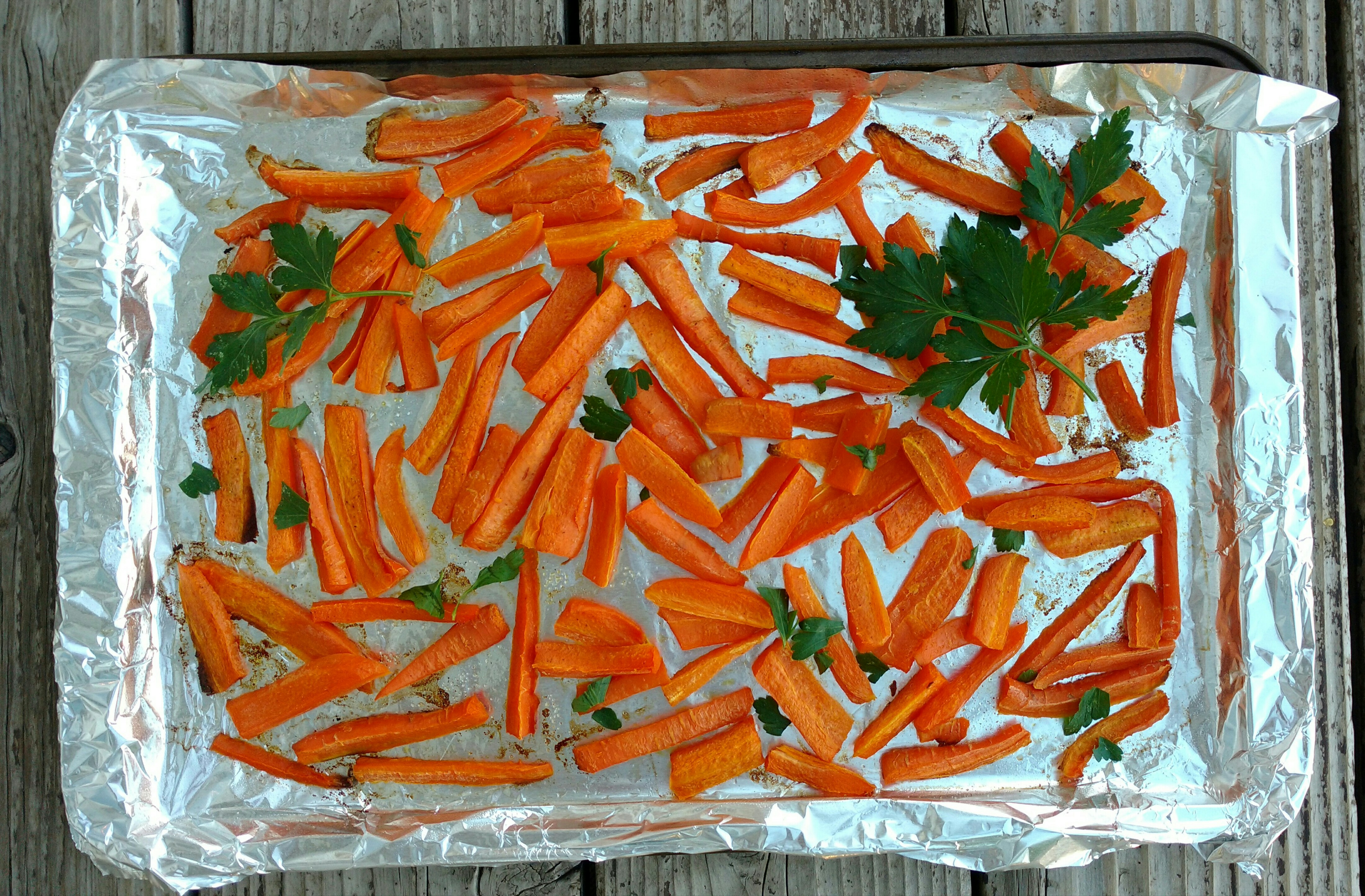 Something about roasting carrots makes them taste sweeter and more flavorful. Certainly, there's nothing than picking these orange treasures straight from the garden and preparing them as a side dish to dinner. Enjoy!
Roasted Carrots with Parsley
1 Lb. (8 Large) Raw Carrots, Julienned
Cooking Spray
1 1/2 tsp. Seasoning Salt
3 Tbsp. Fresh Parsley
Preheat oven to 420 degrees F. Line a large cookie sheet with tin foil. Spray the foil with cooking spray. Lay the julienned carrots in a single layer on the sheet. Sprinkle with the seasoning salt. Roast the carrots for 10-15 minutes until crisp tender. Garnish with parsley and serve immediately.