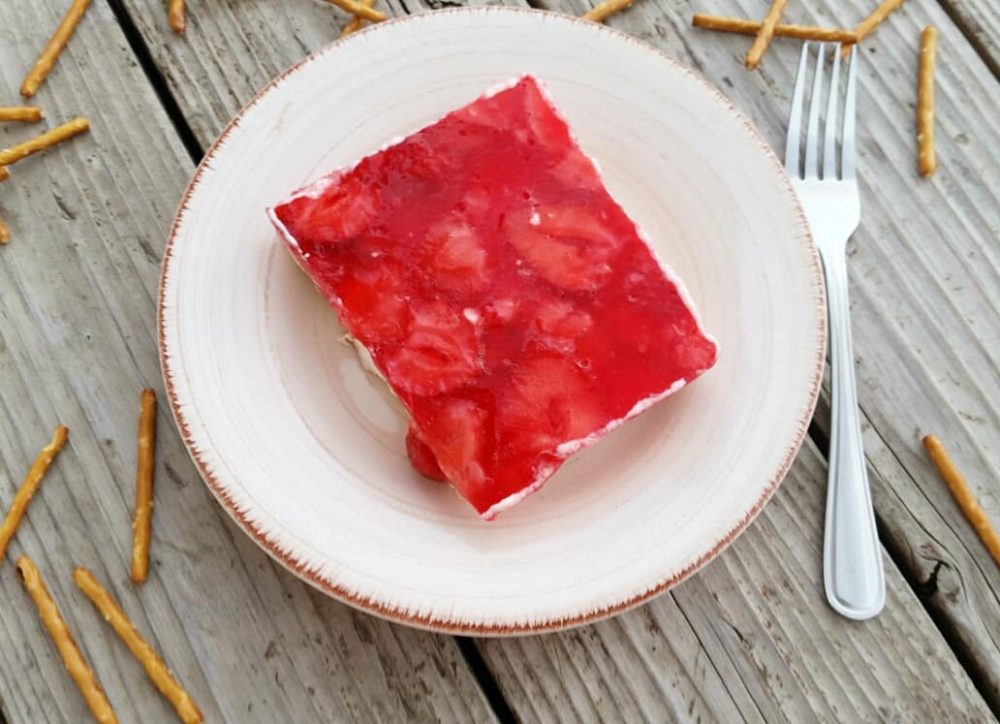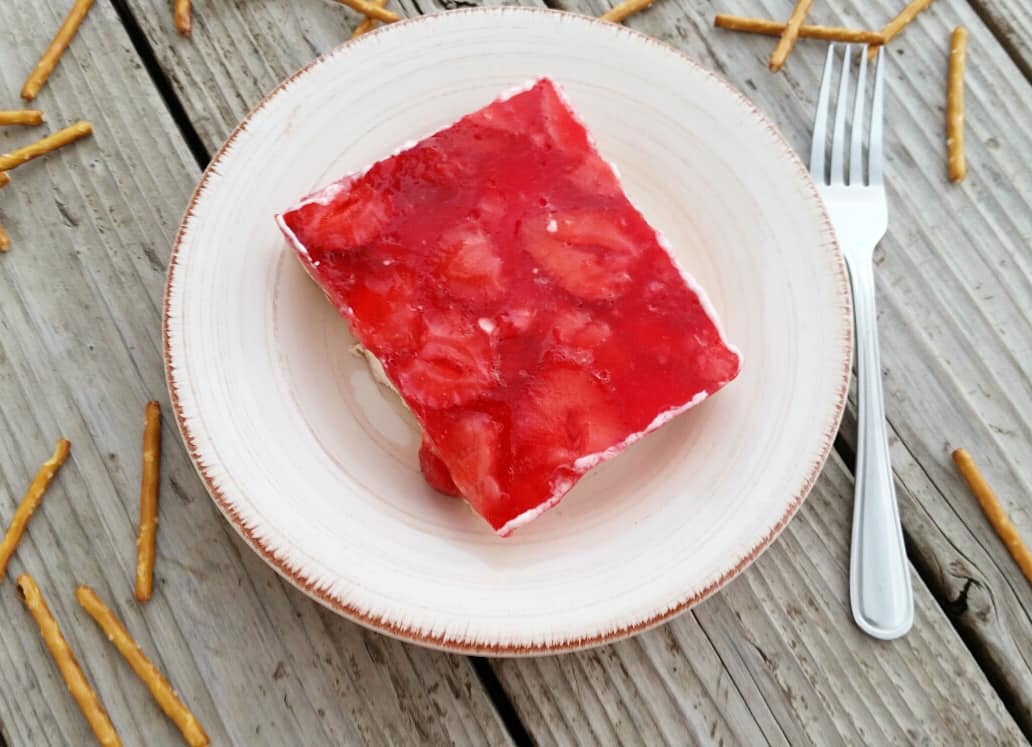 I have learned a little trick through the years in baking and cooking. Most of the time, the amount of sugar called for in a recipe can be cut by a fourth and no one will notice it is missing. Well, with this recipe, I cut two-thirds of the sugar out, and no one has ever mentioned a word. It is still plenty sweet, incredibly delicious, but not really that nutritious. And that's ok. This is a dish which makes an appearance once or twice a year at holidays, so we enjoy this as a special treat. I hope you enjoy this slightly more wholesome version of Pretzel Jell-O as much as the Andersen family does!
Strawberry Pretzel Jell-O (Reduced Sugar)
2 Cups Pretzels, crushed into 1/2 pieces
2 Tablespoons Sugar
3/4 Cup Butter, melted
8 oz. package Original Cream Cheese
1/3 Cup Sugar
8 oz. Can Crushed Pineapple, drained
8 oz. Heavy Whipping Cream
6 oz. Strawberry Jell-O
2 Cups Boiling water
20 oz. Frozen Strawberries, sliced
Directions:
1. Pre-heat oven to 400 degrees. In a small mixing bowl combine crushed pretzels, melted butter and sugar. Mix until pretzels are well-coated.  Press mixture into a 9 x 13 baking dish and bake for 5 minutes. Let cool completely.
2.  With an electric mixture, beat to whipping cream until firm peaks form. Set aside.  In a separate bowl, beat the cream cheese, sugar, and pineapple together. Fold the whipped cream into the mixture.
3. Spread the cream cheese mixture over the pretzel crust. Make sure you completely seal the crust with this layer. Otherwise, the Jell-O layer will seep through and make the pretzel crust become soggy. Chill this layer in the freezer while preparing the Jell-O layer.
4. Set the Jell-O with 2 Cups of boiling water, stirring until the sugars are totally dissolved. Mix the frozen strawberries into the Jell-O and let set until the mixture becomes syrupy.  Slowly pour this mixture over the cream cheese layer.
5. Set the Jell-O overnight. Cut into squares and use a metal spatula to serve.
Serves 12.