Crockpot Cranberry Chicken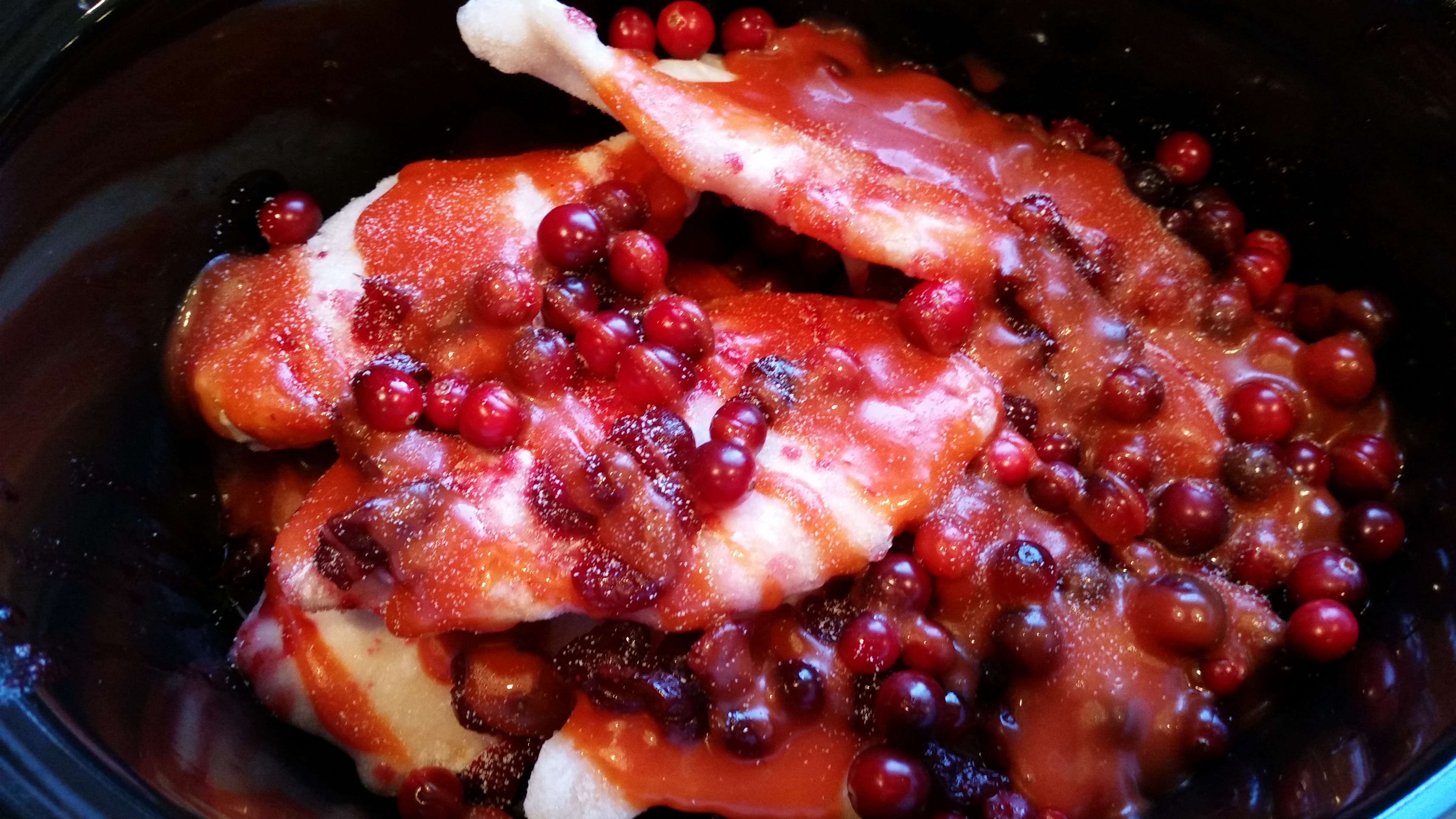 This sweet and savory dish will impress everyone at your next family dinner. It's festive, tasty, and so EASY! This is a fool-proof recipe, folks. As you can see by the picture, I put my chicken breasts in frozen, because I forgot to plan ahead and thaw them out. The dish still turned out delicious—a little watery, but delicious nonetheless. For best results, thaw the chicken before putting into the crock pot. To complete the meal, I serve this with garlic mashed potatoes and Kale Salad with Lemon Vinaigrette.
Crockpot Cranberry Chicken

5 boneless, skinless Chicken Breasts, thawed
1 (12 oz.) bag fresh Cranberries
8 oz. Catalina Dressing
1 1/2 teaspoon Garlic Salt
1/8 teaspoon Pumpkin Pie Spice


Directions:
1. Place thawed chicken breasts in bottom of crock pot.
2. Sort out mushy cranberries and rinse them with water in a strainer. Top chicken with cranberries.
3. Pour dressing over the chicken and sprinkle with garlic salt and pie spice.
4. Cook chicken on low for 8-10 hours or high for 4-6 hours.
5. Without removing from the crock pot, cut chicken into 1 inch cubes with kitchen shears or a metal spatula.
6. Serve with rice or potatoes and Kale Salad.

*Note: If using the Insta Pot, you can put frozen breasts with and extra 8 oz. chicken broth. Set to High Pressure for 18 minutes.

Makes 8-10 servings.