Cranberry Chicken (Slow-Cooker and Instant Pot)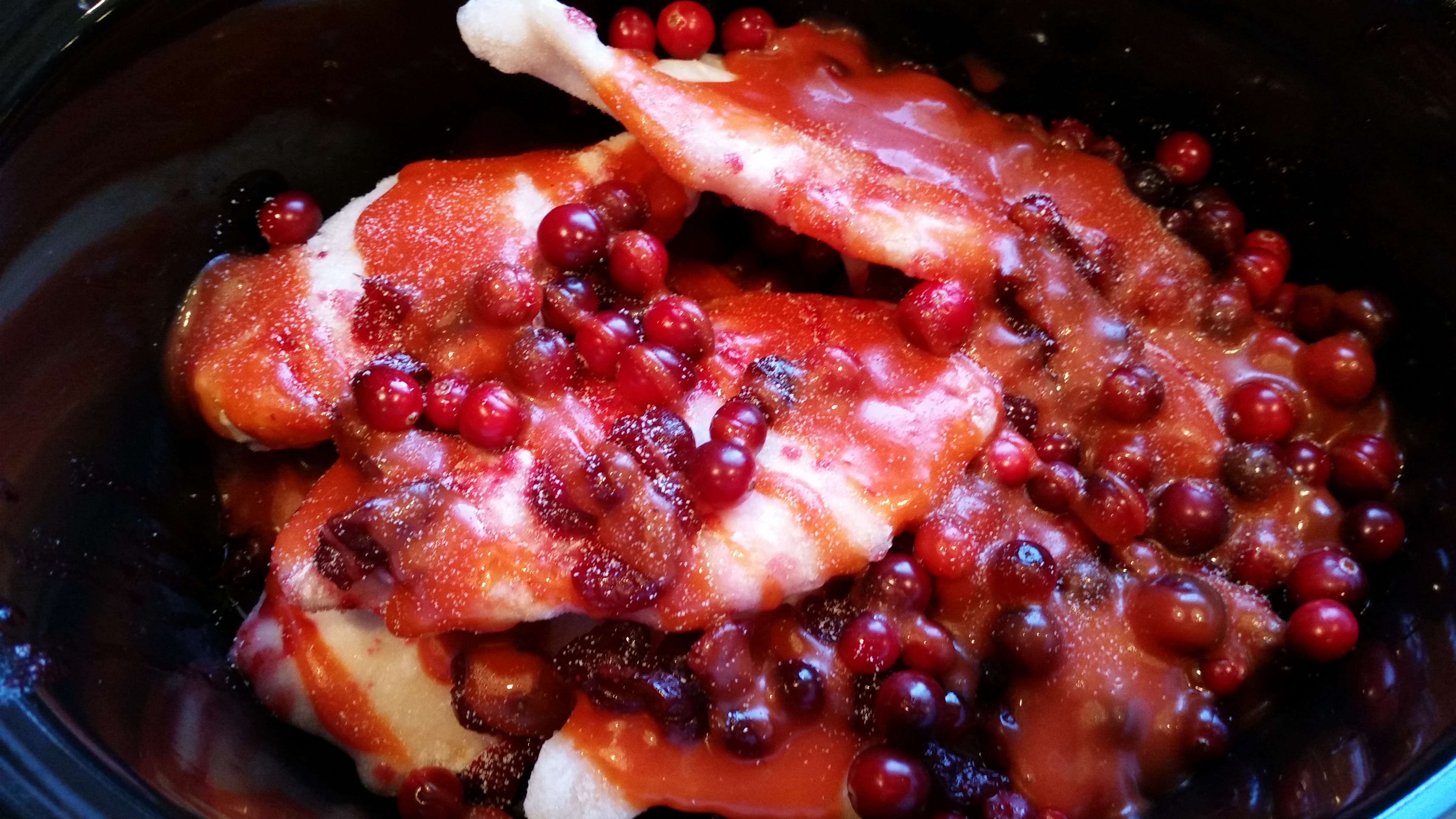 This sweet and savory dish will impress everyone at your next family dinner. It's festive, tasty, and TENDER! With both slow-cooker and Instant Pot directions it is so EASY! This is a fool-proof recipe, folks.  To complete the meal, I serve this with garlic mashed potatoes and Kale Salad with Lemon Vinaigrette.
Cranberry Chicken

5 boneless, skinless Chicken Breasts
1 (12 oz.) bag fresh Cranberries
8 oz. Catalina Dressing
1 1/2 teaspoon Garlic Salt
1/8 teaspoon Pumpkin Pie Spice


Slow-Cooker Directions: (Thawed Chicken)
1. Place THAWED chicken breasts in bottom of slow-cooker.
2. Sort out mushy cranberries and rinse them with water in a strainer. Top chicken with cranberries.
3. Pour dressing over the chicken and sprinkle with garlic salt and pie spice.
4. Cook chicken on low for 8-10 hours or high for 4-6 hours.
5. Without removing from the crock pot, cut chicken into 1 inch cubes with kitchen shears or a metal spatula.
6. Serve with rice or potatoes and Kale Salad.

Instant Pot Directions: (Frozen Chicken)

If using the Insta Pot, you can use FROZEN chicken breasts. Add 1 Cup of Chicken broth to the above ingredients. Set to High Pressure for 18 minutes, and manually release the pressure.

Makes 8-10 servings.