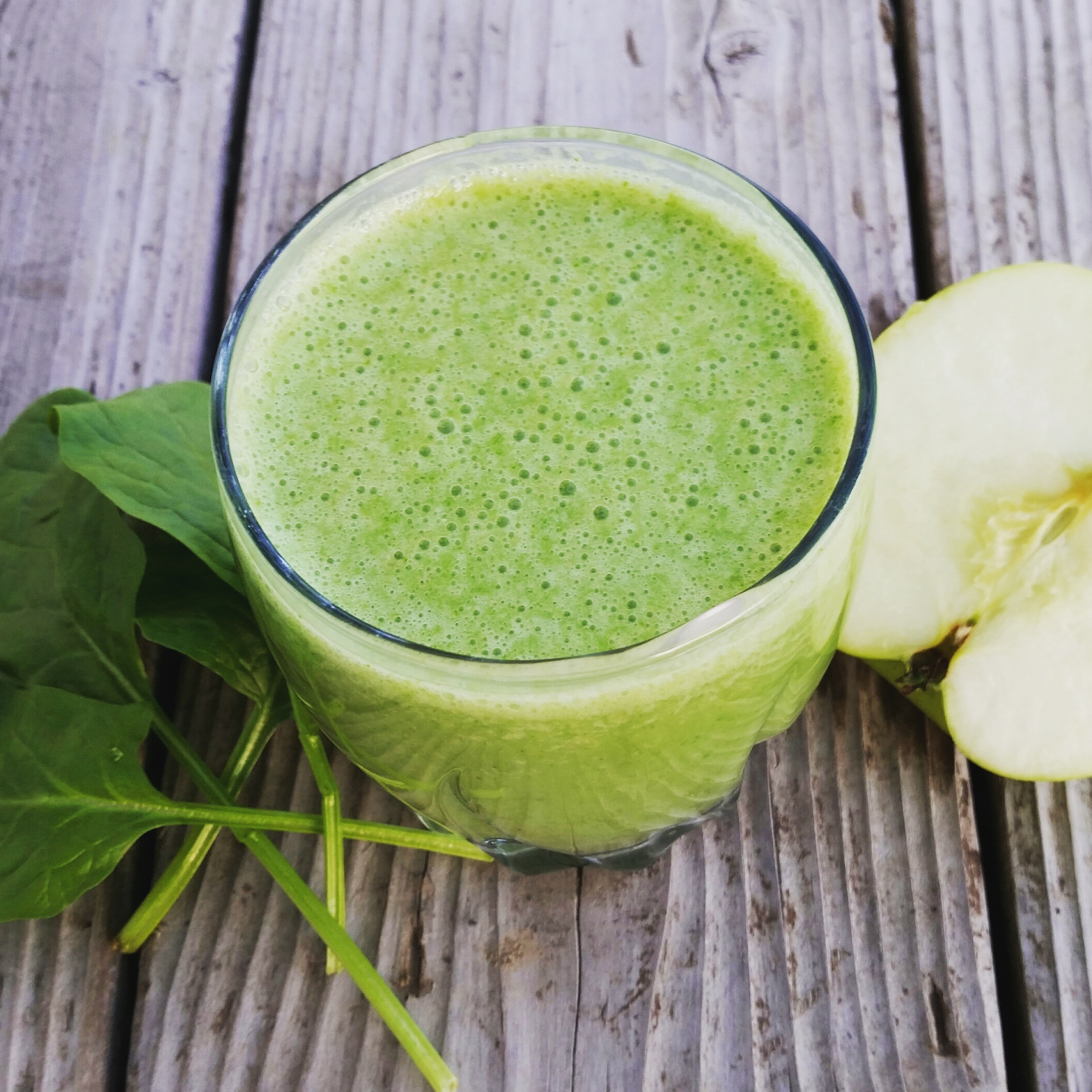 This delicious smoothie has probiotics for gut health, ginger and lemon for an immunity boost, and a whole serving of vegetables. I thought it was going to be one of those smoothies that tasted terrible, but I drank it anyways because it was "good for me." Boy, was I wrong. This smoothie is so yummy!
Green Apple Smoothie
1 Cup Packed Spinach
Unsweetened Vanilla Almond Milk, fill to 1 1/2 Cup line
3/4 Cup Unsweetened Apple Sauce
1/2 Cup Ice cubes
4 Tablespoons (1/4 Cup) Kefir
1 teaspoon Ginger, freshly grated
1 teaspoon Lemon Juice
Directions:
1. Inside your blender, pack spinach until it reaches the 1 Cup line. Add almond milk until it reaches the 1 1/2 Cup line. Blend until smooth.
2. Add all remaining ingredients. Blend until smooth and a bit frothy.
3. Serve immediately.
Makes 2 servings.