Hearty Pumpkin Chocolate Chip Muffins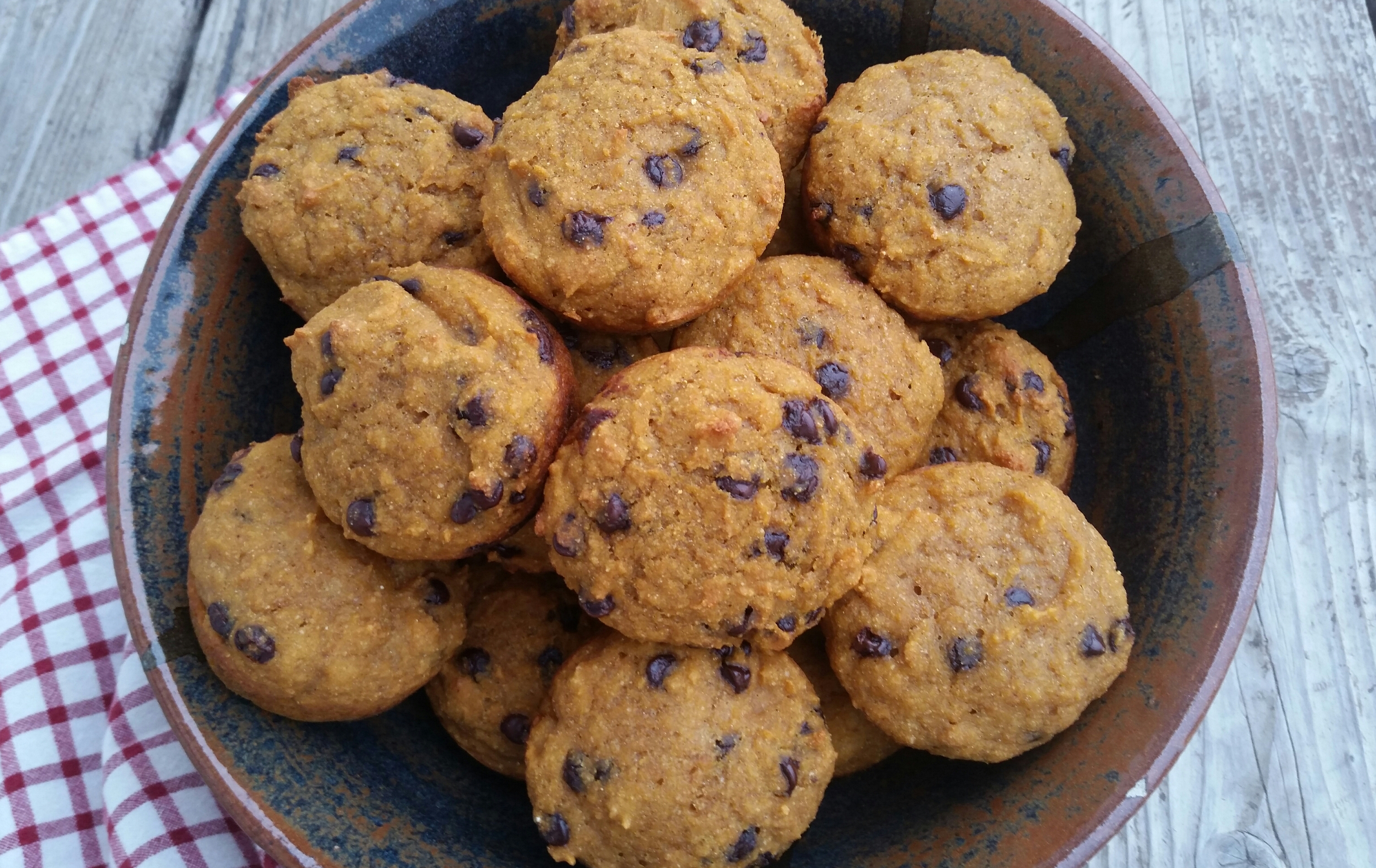 I hope that by posting this recipe in Mid-December, the Pumpkin craze has not ended yet. Is everyone sick of pumpkin by now? If you are like me, you never get tired of it! Here's a pumpkin bread that can also be made into muffins. It's a healthy spin on the traditional recipe.  I serve this as breakfast, snacks, and give it to neighbors for Holiday treats. Sometimes it even shows up in the kids' lunchboxes.
I don't believe that anyone should ever feel guilty about eating any particular food. There's room for everything in every diet, right? Well, if any recipe was ever guilt-free, this would be the one. This bread is chocked full of nutrition from all whole foods. Following is all the glorious nutrition you will get from two 1 inch slices of this bread or 2 regular muffins: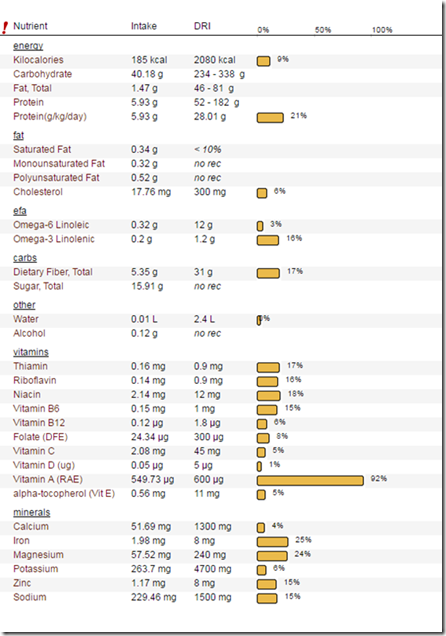 From the 100% pure canned pumpkin: 92% of your Daily Intake of Vitamin A!
From the whole wheat flour: B- Vitamins Galore! And Dietary Fiber.
From the unsweetened applesauce: Vitamin C
From the plain, Greek yogurt: Protein, and a little Calcium
From the egg: Protein! and Iron.
From the Flaxseed: Fiber and a little Protein and Iron.
From the Chocolate Chips: Magnesium. Who ever said chocolate wasn't healthy for you?!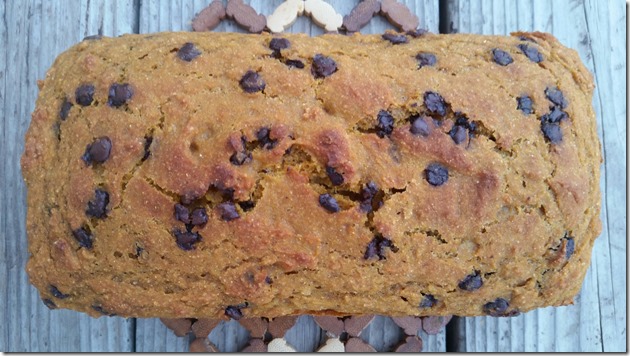 Hearty Pumpkin Chocolate Chip Muffins

3 Cups Whole Wheat Flour
2 teaspoons Baking Powder
1 teaspoon Baking Soda
1 1/2 teaspoons Pumpkin Pie Spice
1/2 teaspoon Salt
15 oz. Pumpkin Puree (NOT Pumpkin Pie Filling)
1 Cup Applesauce, unsweetened
1/2 Cup Greek or Plain Non-fat yogurt
1 egg
1 Tablespoon Ground Flaxseed + 3 Tablespoons water
1/2 Cup Honey
1 teaspoon Vanilla extract
1 Cup Semi-sweet Mini Chocolate Chips

Makes 2 Loaves or 2 1/2 dozen muffins.
Directions:
1. Preheat the oven to 350 degrees and grease two 9 x 5 x 3 inch bread loaf pans or 2 1/2 muffin tins.
2. In a small bowl, mix all wet ingredients together with a wire whisk or an electric hand mixer until well combined.
3. In a large bowl, whisk together all dry ingredients.
4. Pour the wet ingredients in the the dry ingredients, and stir to combine. Do not over stir or the bread will come out too flat and dense.
5. Fold in the mini chocolate chips.
6. Bake muffins for 20-30 minutes or bread loaves for 55-65 minutes or until a toothpick inserted in the middle comes out clean.
7. Let the bread sit in the pan for 5 minutes after removing from oven. Serve warm or store in the fridge for up to one week. These also freeze and reheat very nicely.