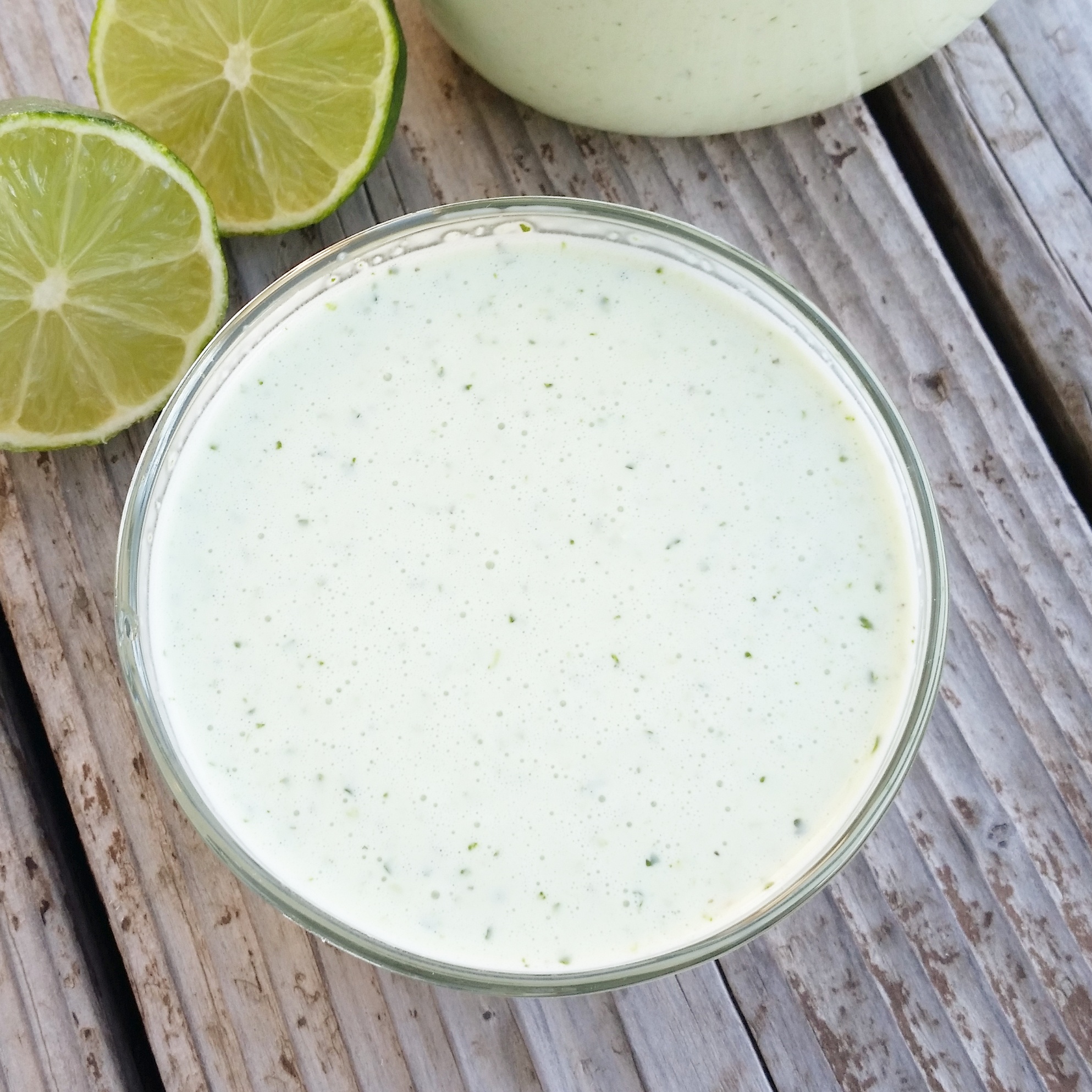 If you have ever eaten at Cafe Rio, surely you have been introduced to the phenominal dressing served with their salads. Well, I think this one tastes even better, not that I am biased or anything…   I'm not a huge fan of spicy dressings, so I made this one a bit less firey than the one served in the restaurant. If you are a spice-wimp like me, you will love this dressing. You might just eat it on everything–salad, chopped veggies, chips, rice, quesadillas–the possibilities are endless. If you aren't like me, well, search Google for the original recipe with more spice. Enjoy!
Tomatillo Ranch Dressing
1 Cup Buttermilk or Plain Kefir
1 Cup Mayonnaise (NOT Light)
1 Packet Traditional Hidden Valley Ranch Mix (or 3 Tablespoons if you have the tub)
4 Tomatillos, washed and husks removed, quartered
1/2 bunch fresh Cilantro, stems removed
1 Garlic Clove
1 Lime, juiced
1 small Jalapeno, seeds removed
Directions:
1. In the order listed above, add all ingredients to the blender.
2. Blend on high speed about 2 minutes or until smooth.
3. Chill and serve with salads, chopped veggies, beans/rice, chips, etc. The possibilities are endless because this dressing is so, dang good!