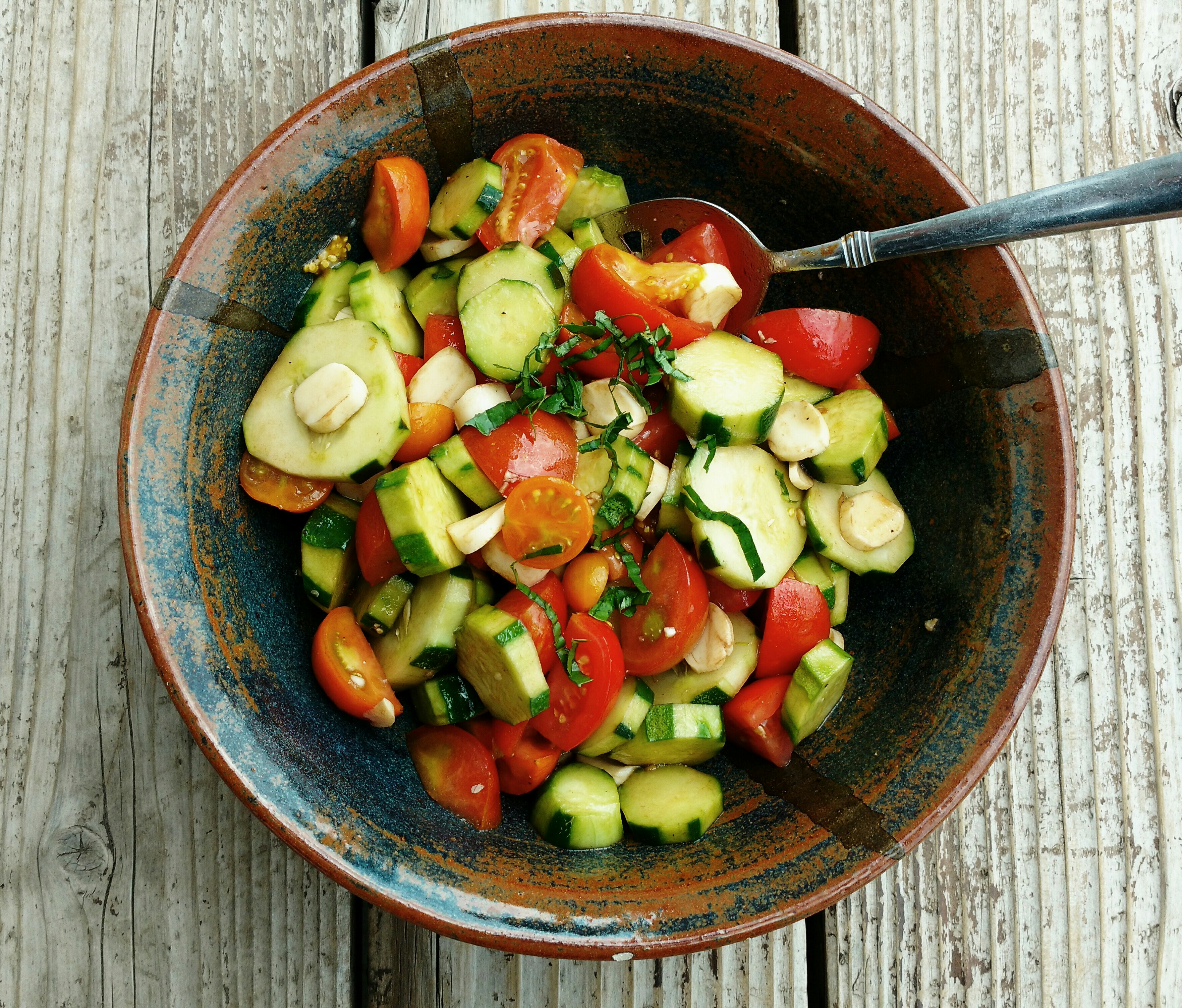 Is anyone else drowning in cucumbers this summer? I planted about four too many plants this year, and we are having a hard time eating them all. It's a good problem to have… This salad is helping us enjoy our cucumbers in a new way. It takes less than 10 minutes to make and needs no time to marinate. The best part is that the kids love it! My son said, "Hey! I actually like this salad. I ate all of it!" Need I say more?
Cucumber Caprese Salad
Ingredients
5

Medium

Cucumbers

cut in rounds

5

Medium

Vine-ripe tomatoes

sliced in sections

2

Mozzarella sticks

cut in rounds

1

Tablespoon

fresh Basil ribbons
Vinaigrette
2

Tablespoons

Balsamic Vinegar

2

Tablespoons

Olive Oil

1

Clove

fresh garlic

minced fine

salt and pepper

to taste
Instructions
Combine cucumbers, tomatoes, mozzarella and basil in a large bowl.

Shake the ingredients for the vinaigrette in a jar with a lid. Pour the vinaigrette over the cucumber mixture and stir to combine.

Serve immediately, or refrigerate in an air-tight container for up to 48 hours.
When I slice my cucumbers, I like to leave a little skin on for color and added nutrition. Most of the fiber and cancer-fighting antioxidants are nestled inside the peel of most produce. You could choose to leave all the skin on, but my texture-sensitive kiddos eat cucumbers best when half the peel is gone.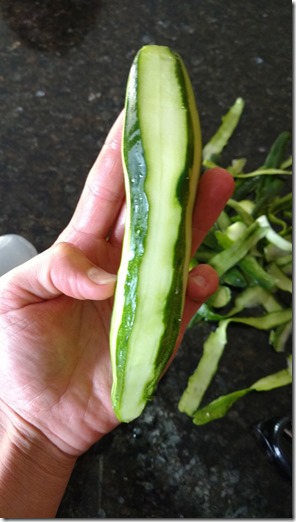 I could have made this salad with fresh mozzarella, but I don't usually have that on hand. I do, however, always have string cheese on hand as snacks for the kiddos. This is just a small way to simplify the grocery list. Use kitchen shears to cut the mozzarella sticks into thin rounds to make the process even faster.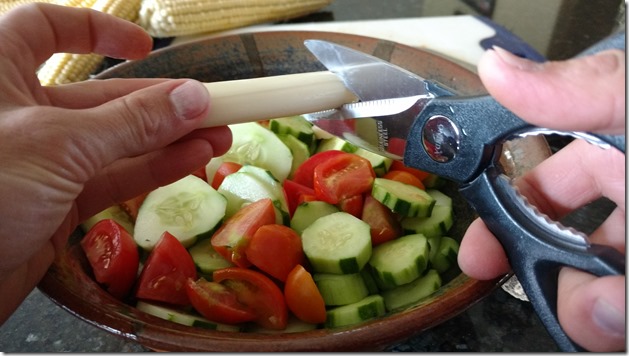 The vinaigrette is strong enough in this salad that there is no need to marinate it. Serve it right away!