Mango Banana Flax Smoothie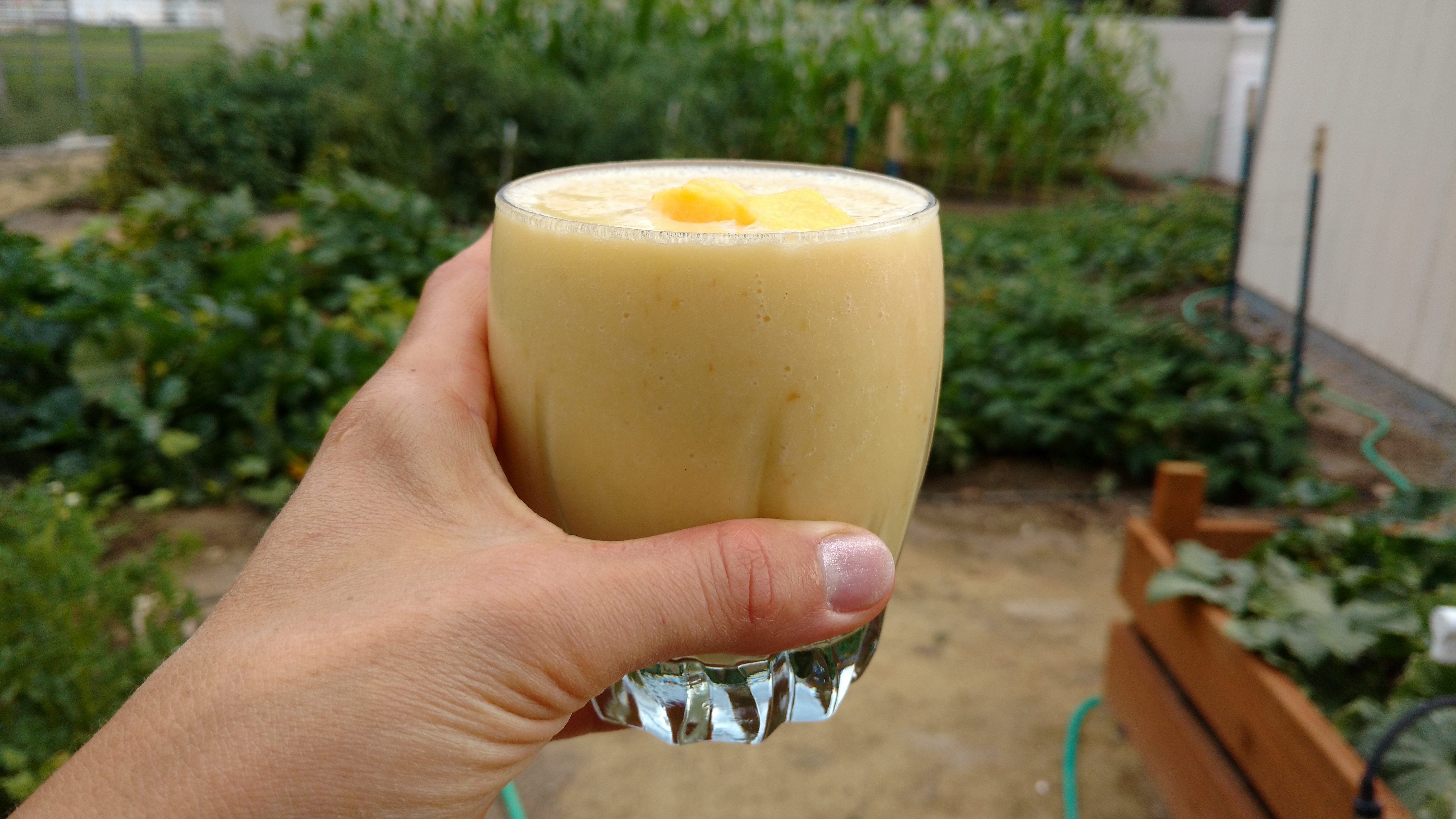 This smoothie is not only refreshing, but it is packed with protein. You see, I am hypoglycemic, and eating foods high in sugar make my blood glucose spike and then fall drastically. The flax seed in this smoothie adds enough protein and fat to help my body slowly metabolize the sugar. Enjoy!
Mango Banana Flax Smoothie

1 Cup Water
1 Cup Unsweetened Vanilla Almond Milk
1 Banana, peeled
1 Cup Frozen Mango Chunks
1 Tablespoon Ground Flax seed

Add all ingredients to blender in the order shown. Blend until smooth and serve immediately.

Serves 2.