Chili Beans over Corn Waffles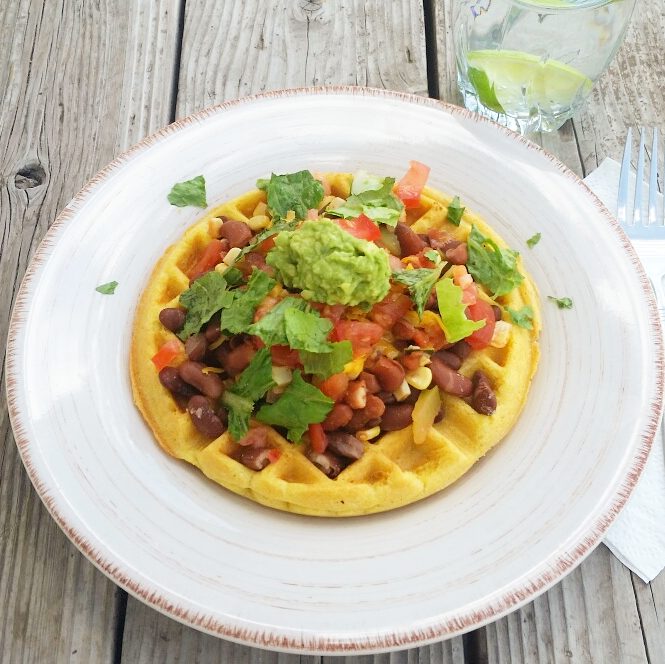 This is a kid-friendly, time-saving, budget-loving meal! It just so happens to be pretty healthy too! Fire up the waffle maker and enjoy this fun twist to a typical taco.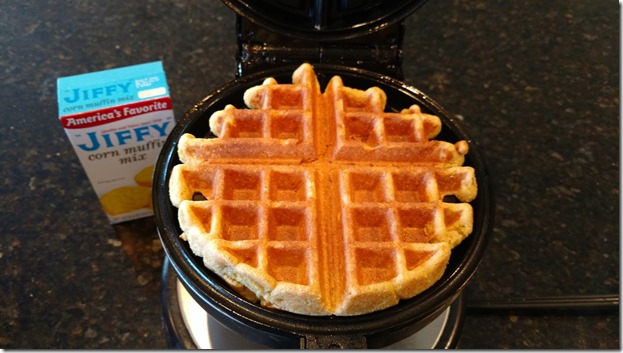 Chili Beans over Corn Waffles
Corn Waffles:
1 Jiffy Corn Muffin Mix
1 Egg
2/3 Cup Milk
Chili Beans:
1 can Kidney beans
8 oz. can Tomato sauce
1/4 teaspoon Cumin
1/2 teaspoon Garlic Salt
Toppings:
Shredded cheddar
Avocado, chopped
Tomatoes, chopped
Lettuce, chopped
Green onions, chopped fine
Directions:
1. Prepare the Corn Muffin Mix. Instead of pouring the batter into muffin tins, pour into waffle maker. Make sure your iron is well-greased with cooking spray.
2. Meanwhile, add kidney beans, tomato sauce and spices to a small sauce pan. Heat on medium-high until warmed through.
3. After the Corn Waffle is cooked, pour chili beans over it. Top with desired toppings and enjoy!
Serves 2-4