Mediterranean Turkey Pita with Herb Cream Cheese (Gluten-Free)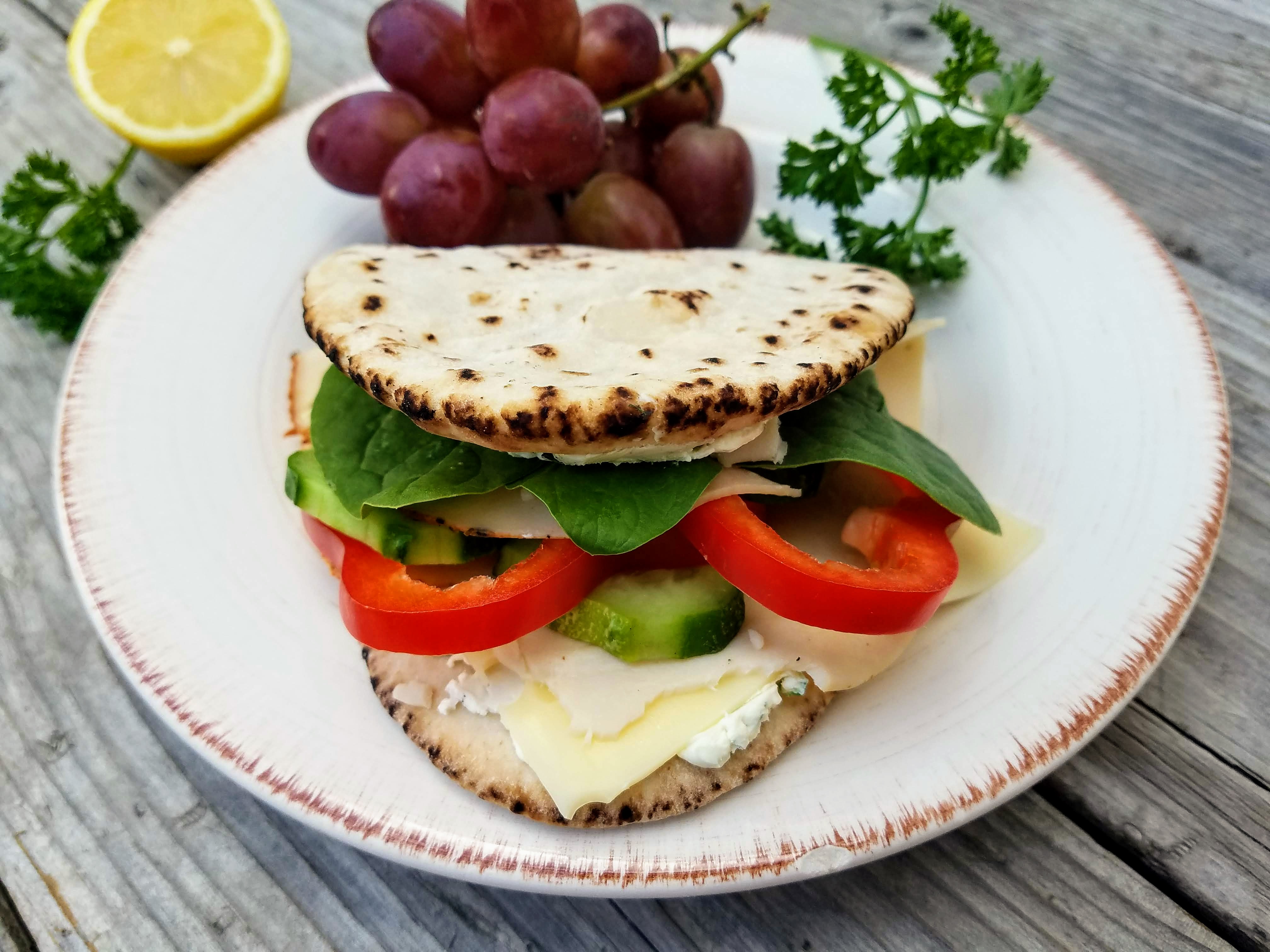 This sandwich is undeniably the best of the best. I hope the gluten-free part doesn't deter you from believing me. You will be seeing a lot more gluten-free recipes coming your way as I am trying to help several of my friends/clients with recent diagnoses of Celiac's Disease. I hope my recipes offer you the hope and assurance that eating gluten free is totally possible and still delicious. Enjoy!
Mediterranean Turkey Pita with Herb Cream Cheese (Gluten-Free)
Delicious Gluten-Free sandwich for Celiac's disease
Ingredients
6

slices

B-Free Gluten Free Pita Bread

6

ounces

Deli Turkey

1

large Red Bell Pepper sliced thin

1

Cup

Cucumber sliced thin

2

Cups

Spinach fresh

3

Cups

Red Grapes for garnish
Herb Cream Cheese Spread
5

ounces

Original Cream Cheese

1/8

Cup

Green Onions chopped

1/2

teaspoon

Garlic Powder

1/4

teaspoon

French's Dijon Mustard

1

teaspoon

Parsley dried

1

teaspoon

Dill Weed dried

1

teaspoon

Lemon Juice

1/4

teaspoon

Salt
Instructions
Prepare Herb Cream Cheese by mixing all ingredients in a mixing bowl. I like to use a handheld electric mixer. Store in the refrigerator in an airtight container for up to 1 week.

Spread 2 Tablespoons of Herb Cream Cheese on Pita bread. Top with spinach, turkey, red bell peppers, cucumbers.
Notes
As always when cooking for Celiacs, be sure your equipment does not come in contact with wheat or wheat products. And, please don't confuse this recipe with my original Mediterranean Turkey Pita. That one contains Worcestershire sauce in the cream cheese spread which is not gluten-free.