Cheesy Wild Rice and Vegetable Bake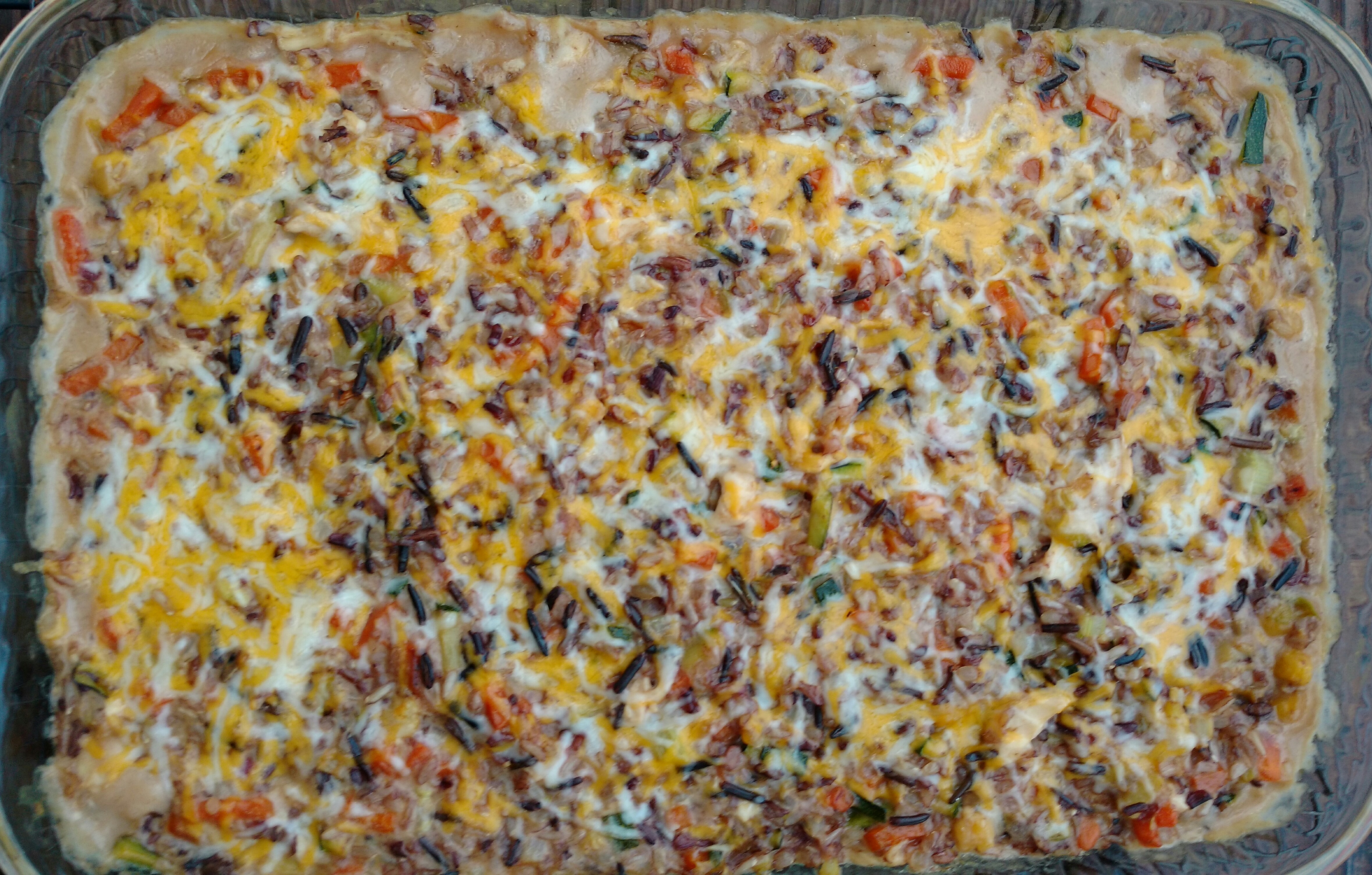 On a cool Autumn Day, this casserole is the perfect comfort food that won't leave you feeling overstuffed. It is full of vegetables and whole grains that add flavor and nutrition to nourish your body at the end of the day.
Cheesy Wild Rice and Vegetable Bake 1 1/2 Cups Wild and Brown Rice Blend
3 Cups Water
1 Recipe Hearty Cheese Sauce
1 1/2 Cups Carrots, chopped
1 1/2 Cups Zucchini, chopped
1 Cup Celery, Chopped
1/2 Cup Yellow Onions, minced
1/2 Cup Chick Peas (optional)
3/4 Cup Cooked Chicken, shredded
1/4 Cup Shredded Cheddar Cheese for topping

Directions:

1. Pre-heat the oven to 400 degrees. Grease a 9 x 13 inch pan.

2.Over Medium High heat, add water and rice to a large saucepan and bring to a boil. Once boiling, reduce heat to low and cook rice for 40-45 minutes.

3. Meanwhile, prepare the Cheese Sauce in a medium saucepan. Set Aside.

4. Add all vegetables to a large, non-stick skillet. Over medium-high heat, cook the vegetables with a dash of water and cover with a lid. Mix occasionally to prevent scorching.

5. Add rice, chicken, and cheese sauce to the vegetable skillet, and stir to combine. Pour the rice mixture into the greased pan, and top with shredded cheese.

6. Bake for 15 minutes until warmed through and the top is crispy.

Makes 8 servings.
Enjoy!