Chicken Tikka Masala (Instant Pot, Slow-Cooker and Oven Directions)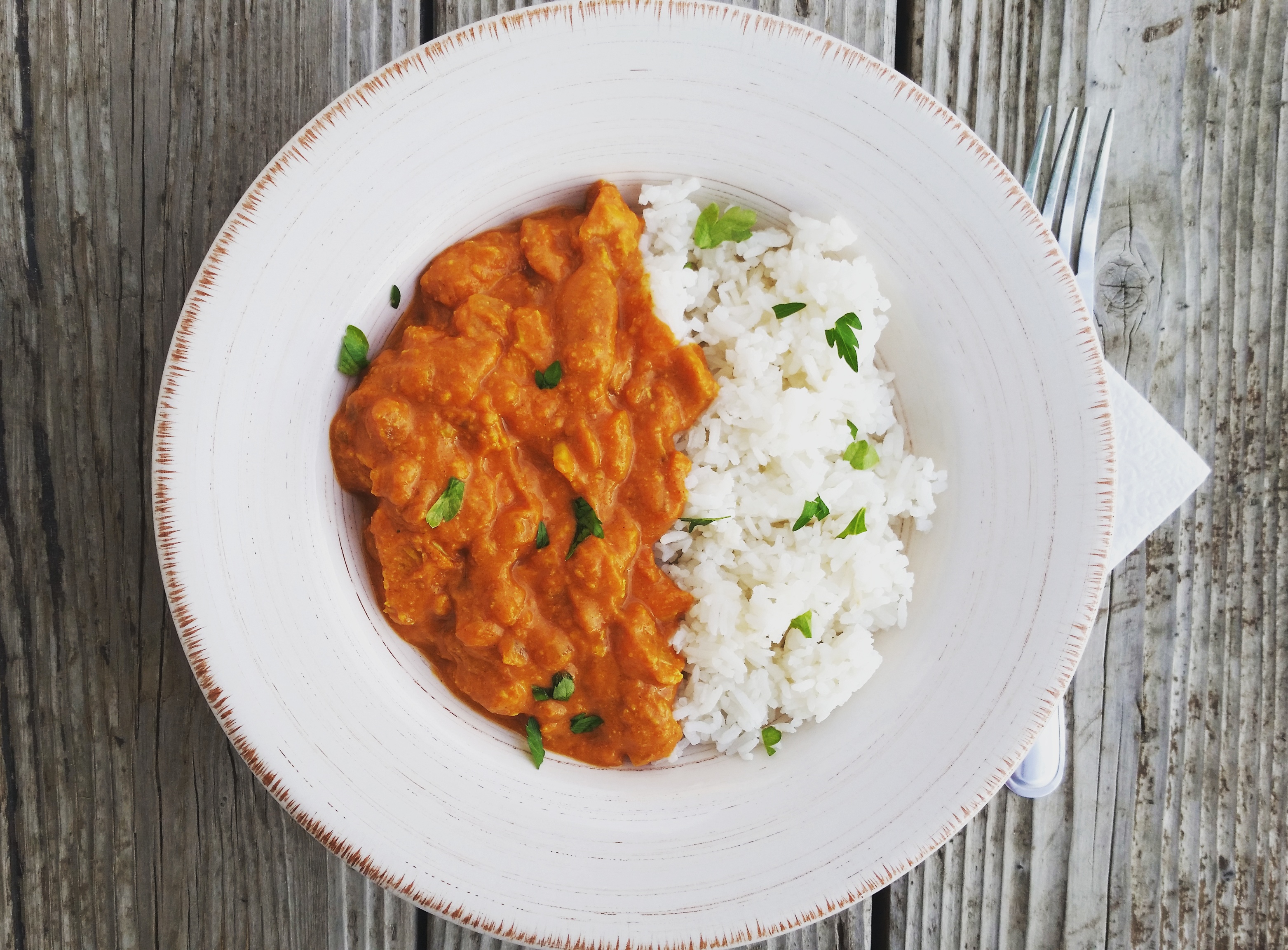 I have fallen in love with this traditional Indian dish for so many reasons. First, all of my kids love it—that is enough of a triumph in and of itself! Second, its flavor is unlike any other dish I make. Third, even with all the spices it contains, it never gives me heartburn! I found a recipe for Tikka Masala on "The Iron You" when I was suffering from a head cold and craving  an anti-inflammatory meal that contained turmeric and ginger, both of which are great for opening up sinus congestion. I really didn't expect the raving review from every member of my family and dinner guest which has had this dish at my kitchen table, but this has become a crowd favorite dinner. I hope you and your dinner guests love it too!
Chicken Tikka Masala

2 1/2 Lbs. boneless, skinless Chicken Breasts
Cooking Spray
1 large Yellow Onion, chopped fine
4 Garlic Cloves, minced
3 Tablespoons fresh Ginger, grated
30 oz. Tomato Sauce
1 Tablespoon Garam Masala
2 teaspoons Ground Cumin
2 teaspoons Ground Coriander
2 teaspoons Paprika
1 teaspoon Turmeric
1/2 teaspoon Cinnamon
1/2 teaspoon Ground Black Pepper
1/4 teaspoon Cayenne Pepper (We don't like ours too hot.)
2 Bay Leaves

1 Cup Half n Half
2 Tablespoons Corn Starch
Juice of 1 Lemon

Instant Pot Directions:

1. Using the [Sauté] setting, cook onions in 1 Tablespoon Olive Oil. Add minced garlic for last 60 seconds of cooking.

2. In a separate mixing bowl, stir together tomato sauce, spices and herbs. Add cooked onions and garlic to mixing bowl.

3. Set FROZEN chicken breasts at the bottom of the Instant Pot. Pour sauce over the chicken and turn to coat. Top with Bay Leaves.

4. Using the [Pressure Cook] or [Manual] setting, cook the chicken at HIGH pressure for 10 minutes. Let the pressure naturally release before opening the lid. Use kitchen shears to cut the chicken breast into bite-size pieces.

5. Meanwhile, mix the Half n Half with Corn Starch. Switch the setting back to [Sauté] while mixing in the Half n Half. Stir until the sauce has thickened. Stir in lemon juice.

6. Serve atop Coconut Jasmine Rice.

Serves 8 to 10.
Slow Cooker and Oven Directions:
1. Gather all ingredients and measuring spoons. You will be glad you did, because look at all these spices! You won't want to accidentally miss one!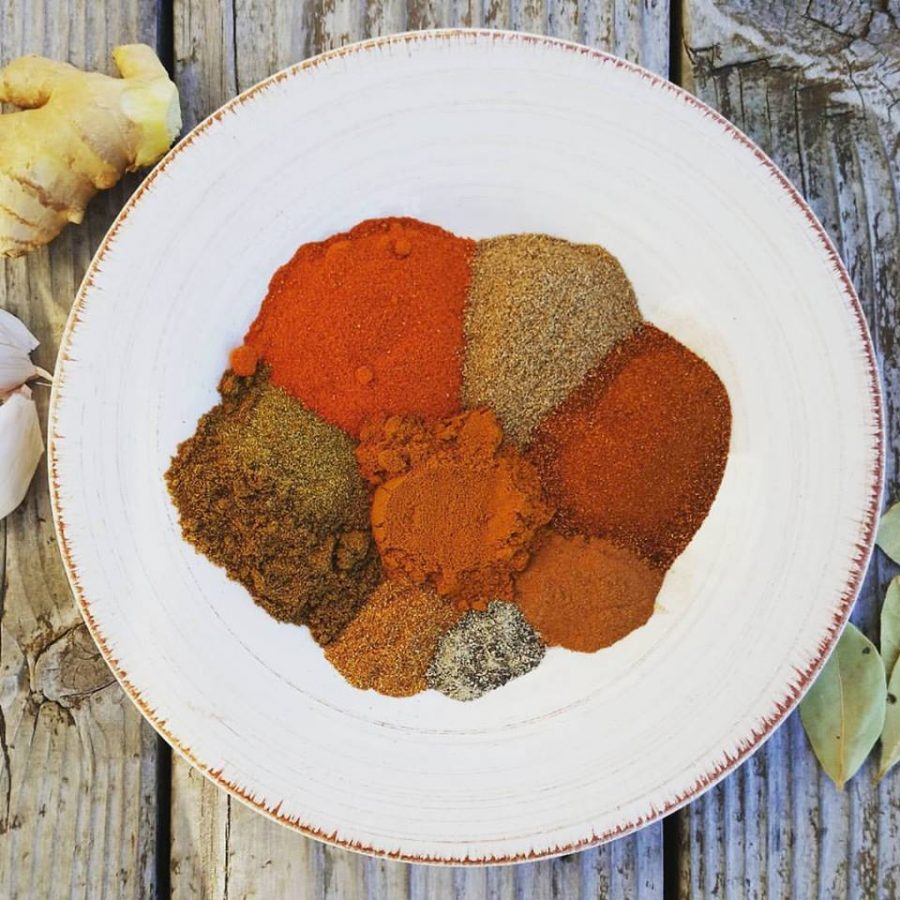 2. Spray the inside of a 4-quart Crock Pot or a 3-inch deep 9 x 13 pan with cooking spray.
3. Lay chicken breasts on the bottom of the pan. In a separate mixing bowl combine the tomato sauce, onions, garlic, ginger, spices, and bay leaf. Mix well and pour over the chicken.
4. Bake in a Crock Pot on Low for 8 hours or High for 4 hours. If using the deep pan, cover it with tin foil and bake at 170 degrees for 4 hours. Increase heat to 350 degrees for the last 30 minutes of baking.
5. Before the last 30 minutes of baking, remove the lid and use kitchen shears to cut the chicken in 1 1/2 inch pieces.
6. In a separate mixing bowl or a jar with a lid, mix Half n Half with Corn Starch until no clumps remain. Add this mixture along with the lemon juice, and stir to incorporate well into the sauce. Return to cook for additional 30 minutes so sauce can thicken.
7. Let cool for 5 minutes before serving atop Coconut Jasmine Rice.
Featured Product
Includes Affiliate Links