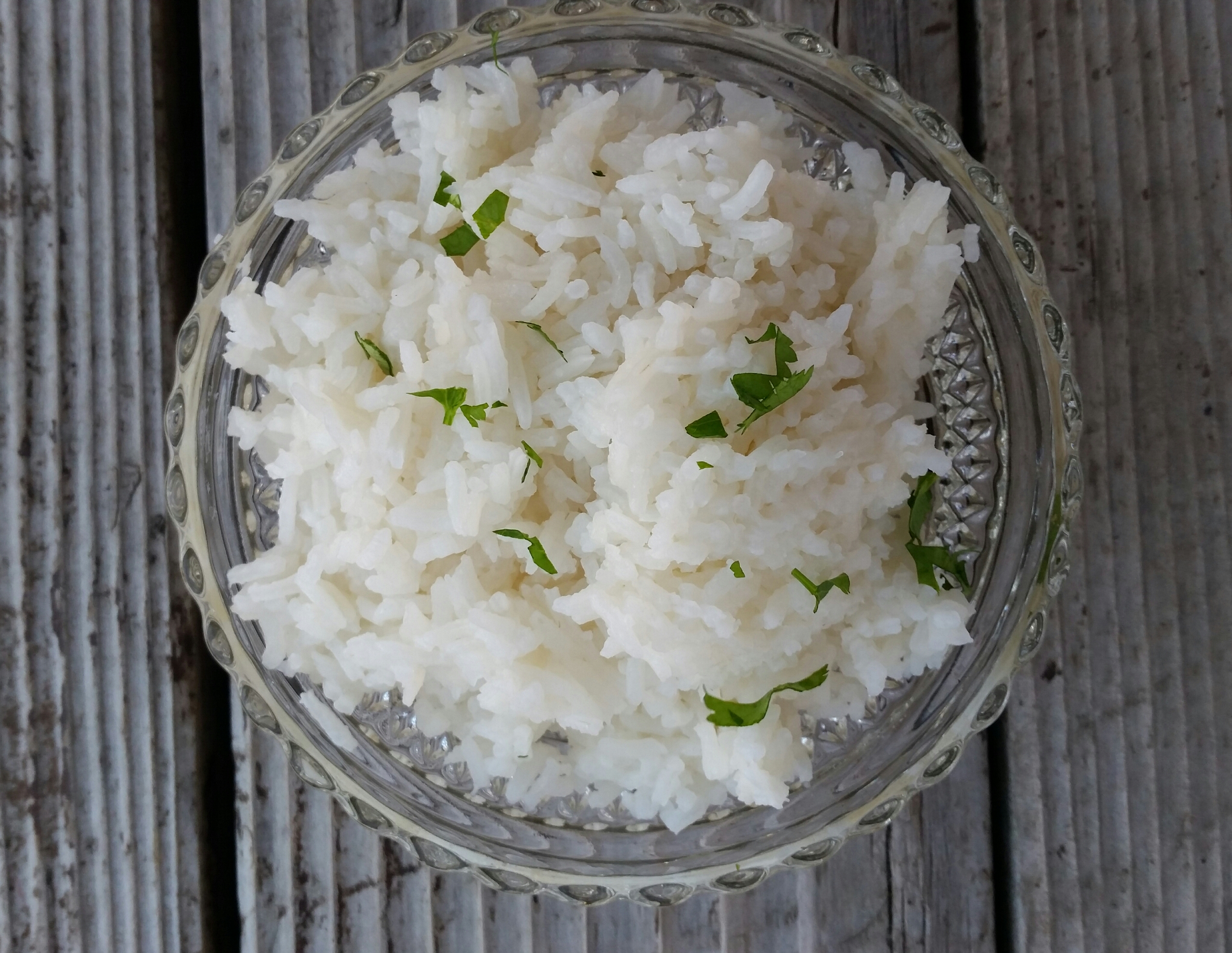 This recipe is so simple that is seems silly to write a post for it. However, I use this as a side dish so often in my recipes, that I need a separate link for it here. Serve this with curry, stir fry, or a slew of other Asian fare.
Coconut Jasmine Rice
2 Cups White or California Brown Jasmine Rice
1 Can Coconut Milk, full fat*
2 Cups + 3 Tablespoons Water
1/4 teaspoon Salt
Directions:
1. In a large saucepan, combine all ingredients over medium-high heat.
2. Bring to boil and reduce heat to a simmer.
3. Cook for about 15 minutes or until all the liquid is absorbed and rice is tender.
*Find coconut milk on the "ethnic" or "Asian" shelves of your local grocery store.
Makes 8 half-cup servings.