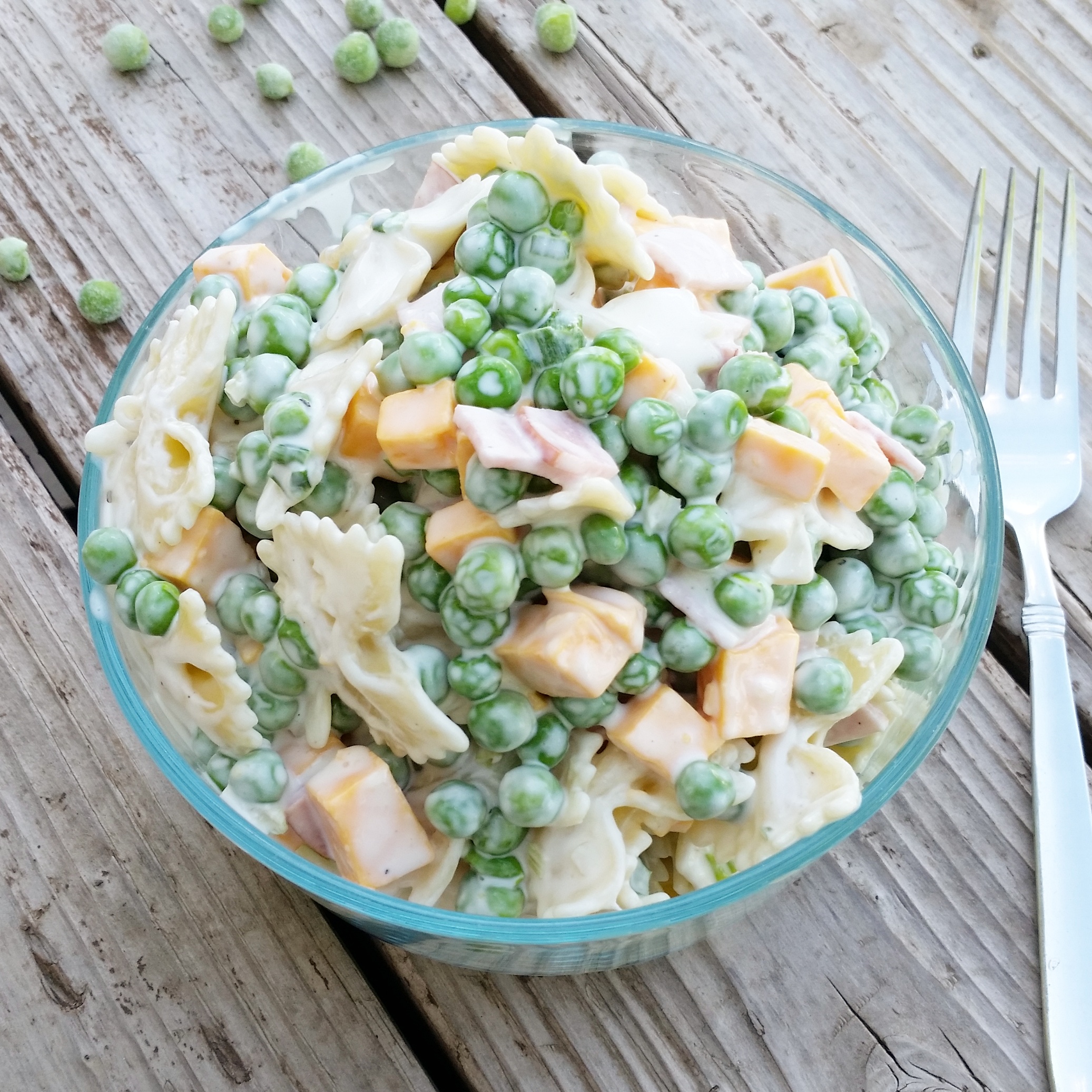 This is the easiest, kid-friendliest salad you will ever make. Because my children are not sandwich eaters, I have to get creative with picnic outings and school lunches for them. This salad frequents our picnic basket and lunch boxes. And (of course) I have tweaked a few ingredients to make it just a bit more hearty than the original recipe. Enjoy!
Classic Creamy Pasta Salad
8 oz. Bow Tie or Macaroni Pasta
2 Cups Frozen peas
3/4 Cup Sharp Cheddar Cheese, cubed
2.5 oz. Canadian Bacon or Ham, diced
Dressing:
2/3 Cup Mayonnaise
1/3 Cup Greek Yogurt
1/4 Cup Milk
1/2 Cup Green Onions, chopped fine
1/2 teaspoon salt
1/2 teaspoon pepper
Directions:
1. Cook pasta until al dente. Drain and set aside.
2. Meanwhile, cut the cheddar into 1/2 inch cubes. Combine them into a large bowl with the peas and ham.
3. Mix the dressing ingredients thoroughly and pour over the pea mixture. Stir to combine well.
4. Add cooked noodles and let them thaw the frozen peas as you stir to coat the pasta.
5. Chill in the refrigerator for 4 hours or over night.
6. Serve cold and refrigerate left-overs in an air tight container for up to 3 days.
Serves: 6-8 side dishes