Garlic Sauteed Vegetable Medley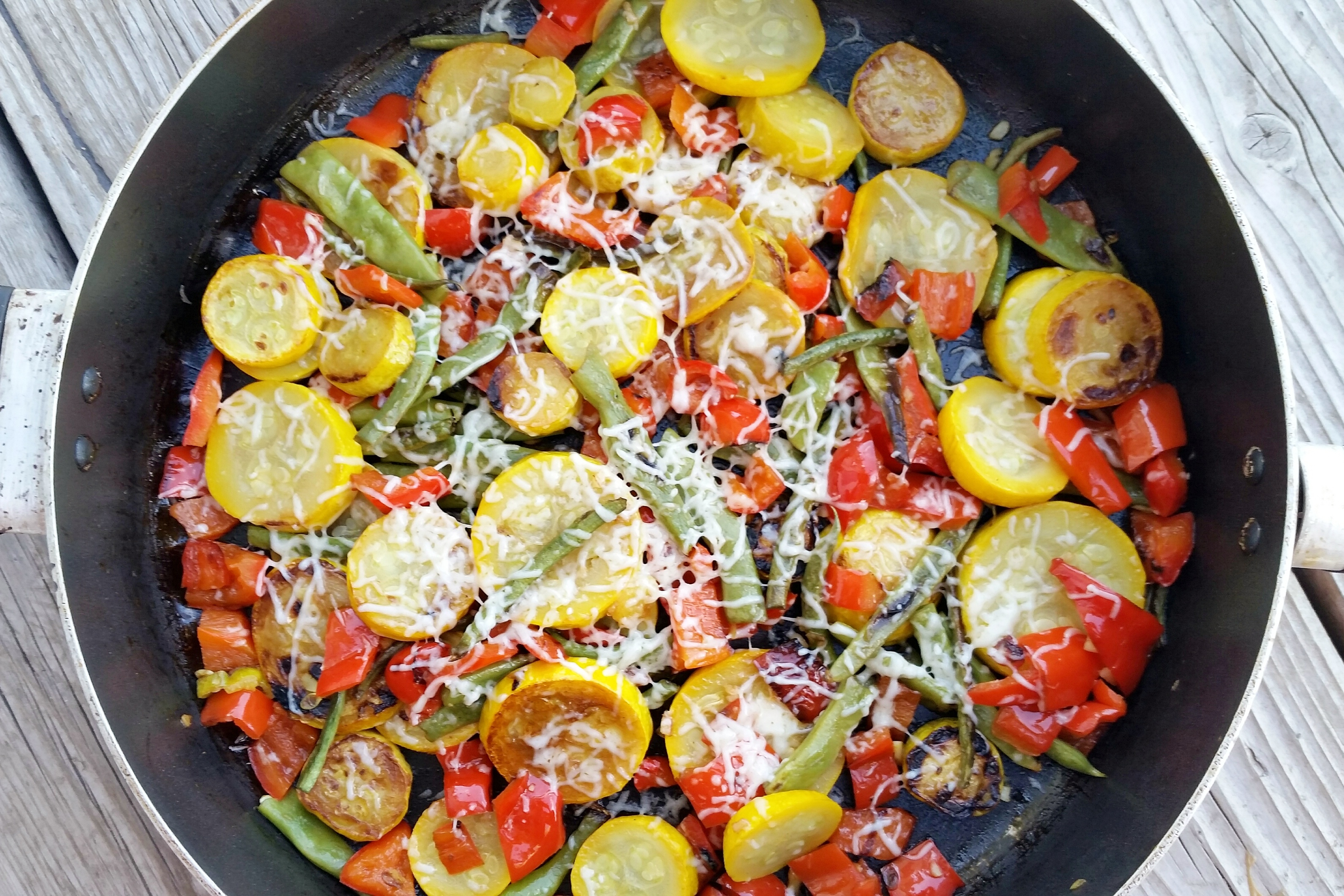 It's easy to get in a rut with vegetable dishes. We all know we should be eating more of them, but the same ol' recipes get boring on repeat. Here's one of my favorite ways to eat up the veggies (particularly squash) in our garden. You'll love the variety in flavor and texture. Enjoy!
Garlic Sautéed Vegetable Medley
1 1/2 Cup Fresh Green Beans
1 Red Bell Pepper
2 Small Yellow Squash
2 Tablespoons Olive Oil, divided
2 Cloves Garlic, minced
1/3 Cup Parmesan, shredded
1/2 teaspoon Salt
1/4 teaspoon Ground Pepper
Directions:
1.  Snap the green beans into 2 inch pieces. Dice the bell peppers and cut the squash crosswise in 3/4-inch rounds.
2. Heat 1 Tablespoon Olive Oil over medium high heat in a large non-stick skillet.
3. Add vegetables and sauté about 10 minutes until the veggies are crisp-tender.
4. Move the veggies to the outside of the pan and pour the remaining Tablespoon of olive oil into the middle of the skillet. Cook the minced garlic in the olive oil for about 90 seconds before mixing it into the vegetable medley.
5. Sprinkle fresh-grated parmesan over the vegetables and cover skillet with a lid for about 1 minute until the cheese melts.
6. Season with salt and pepper.
Makes about 6 side dish servings.