Guiltless Alfredo Sauce from "Our Best Bites"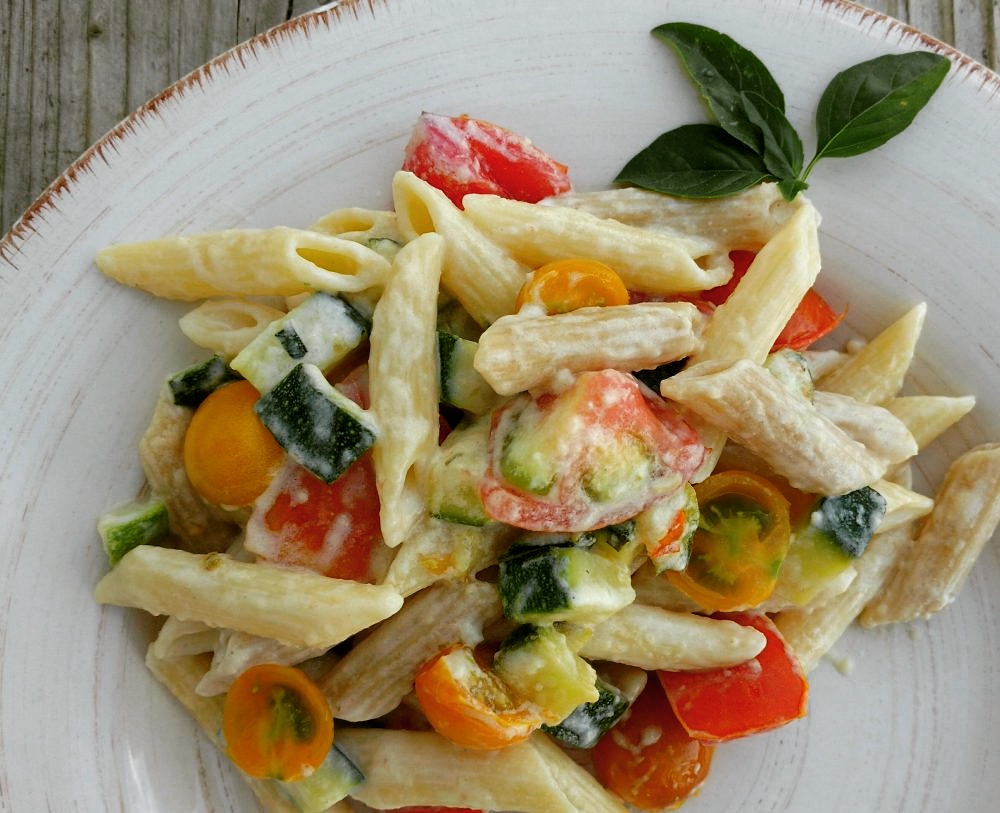 This is a classic Alfredo sauce recipe that I use at least twice a month in my cooking. It's fast, easy, and a bit lighter than most versions. Any dish I make with this sauce is always a hit at our dinner table. Thus, I attribute many of my dinner successes to Sara and Kate over at "Our Best Bites."  You can find their original recipe here.
Guiltless Alfredo Sauce
2 Cups Low-fat Milk (I use 2%)
1/3 Cup (3 oz.) Cream Cheese
3 Tablespoons Flour (I use whole wheat and it works great.)
1 teaspoon Salt
1 Tablespoon Butter
3 Garlic Cloves, minced
1 Cup Grated Parmesan Cheese
Directions:
1. Combine milk, cream cheese, flour and salt in a blender. Blend on high speed until totally smooth, about 2 minutes.
2. In a large sauce pan, sauté the minced garlic in the tablespoon of butter for about 30 seconds. Be careful not to overcook the garlic.
3. Over medium-high heat, add the milk mixture to the saucepan of garlic and stir continuously with a wire whisk until the mixture begins to thicken and bubble.
4. Remove sauce pan from the heat. Use a rotary cheese grater to quickly shred the parmesan. Mix in the Parmesan, stirring until it melts completely.
5. Serve immediately, or store in an airtight container in the refrigerator for up to 5 days.
Makes approximately 3 cups of sauce.
Featured Product
(May contain affiliate links)