Hearty Bean with Bacon Soup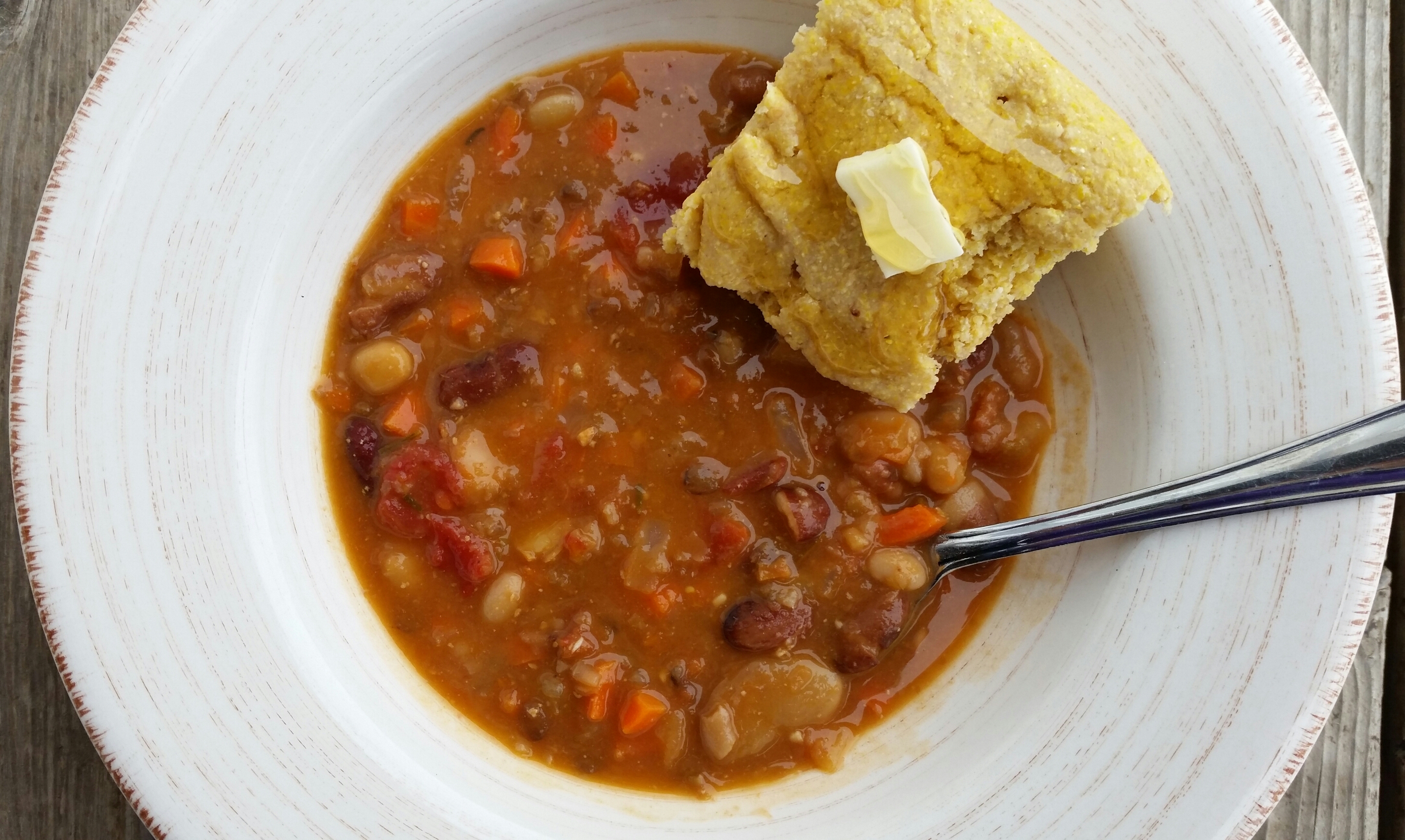 This soup reminds me of Mom's home cooking. As a child, I used to love coming home on a cold, wintery day to a bowl of bean soup with corn bread. I've altered the recipe of my childhood as I have learned more about healthy eating, and the following soup is what I have come up with. It pairs very well with my Hearty Corn Bread. Enjoy!!
Hearty Bean and Bacon Soup
20 oz. "Ham Beens" 15 Bean Soup or 4 Cans Navy Beans
6 Cups Water
2 Tablespoons Chicken Soup Base
2 Cups Carrots, diced
1 15 oz. Can Diced Tomatoes, not drained
1 Large Onion, diced (1 Cup)
1/2 Cup Bacon or Ham, cooked and chopped
1 teaspoon Rosemary, dried
salt and pepper to taste
Directions:
1. Prepare "Ham Beans" according to package directions. Remove and discard seasoning packet. Drain and rinse beans, and add to a large pot.
2. Add all remaining ingredients and bring to boil. Just a note on the bacon– I like to use "Hormel Real Bacon Pieces" because they save me time and don't smell up my kitchen. However, if we ever have leftover ham, I use that.
3. Decrease heat to low and simmer, covered, for 15-20 minutes.
4. Serve in bowls and let sit for 5 minutes before eating.
5. Pair the soup with a serving of Hearty Corn Bread topped with butter and honey. Happy Cooking!
Makes 10-12 servings