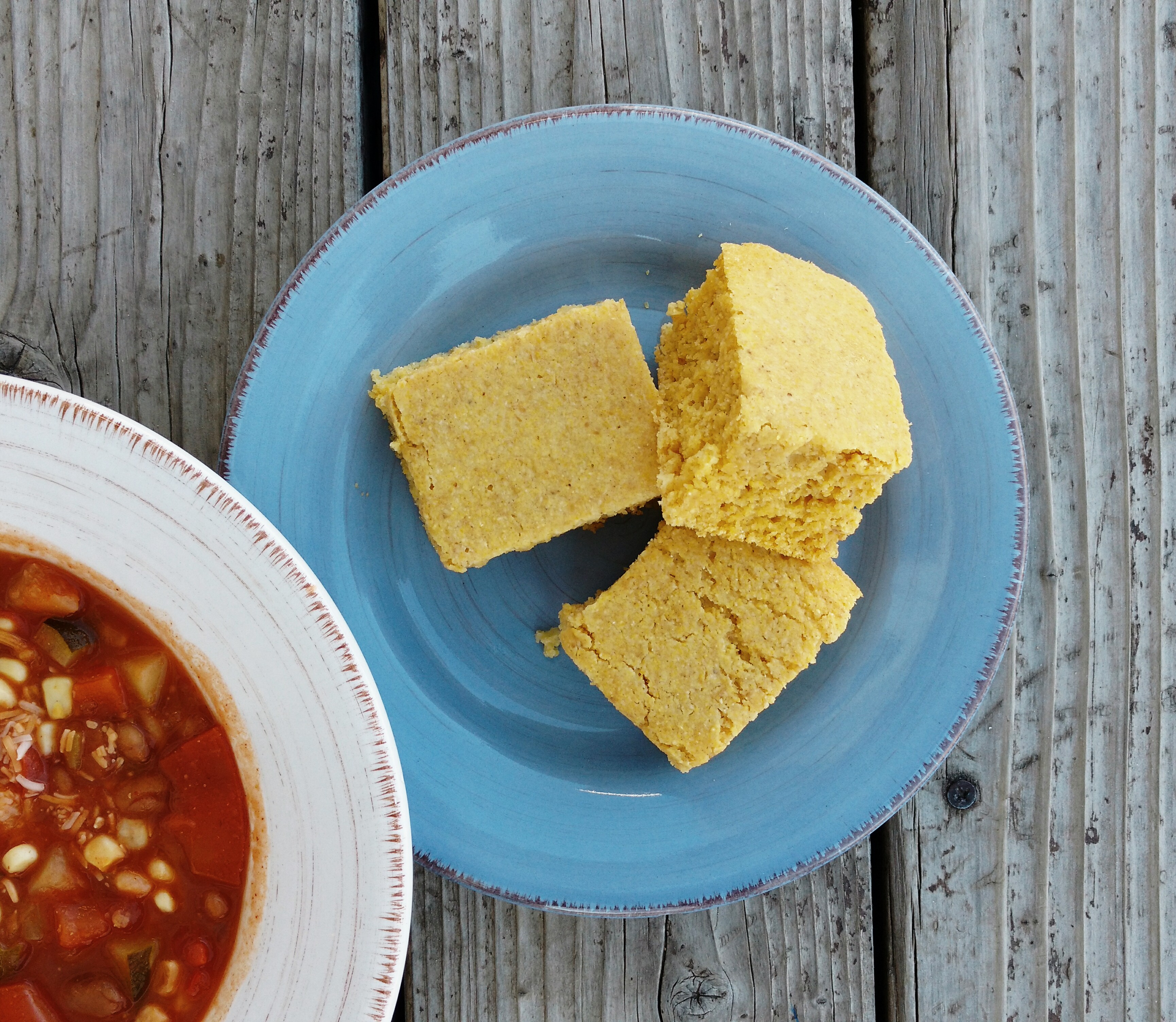 Chili season is in full swing, and NO chili is ever complete without a square of cornbread. This recipe is as moist and flavorful as any, but it has whole ingredients and no refined sugars. Enjoy!
Hearty Corn Bread
2 Cups Whole Wheat Flour
1 1/2 Cups Corn Meal
2 Tablespoons Baking Powder
1 1/2 teaspoons salt
2 Eggs
2 Tablespoons Ground Flaxseed + 6 Tablespoons water
1/2 Cup Applesauce
2 Cups Milk or Almond Milk
Makes 15 large servings.
Directions

1. Preheat oven to 400 degrees and grease a 9 x 13 inch cast iron pan.
2. Place pan into the oven while preparing ingredients—no longer than 6-8 minutes.
3. In a large bowl, whisk together dry ingredients. In a small bowl, whisk together wet ingredients.
4. Add wet ingredients to large bowl of dry ingredients. Mix until combined.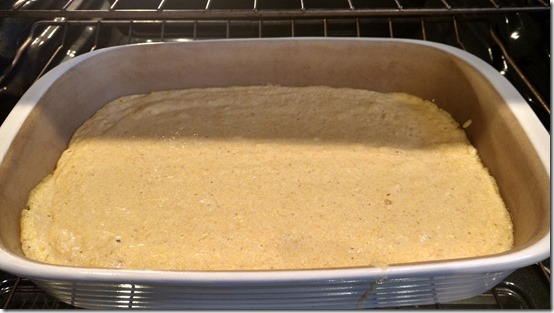 5. Remove hot pan from oven and pour batter into the pan. It will immediately begin to cook the edges to provide a perfectly toasted crust. Mmmmmm!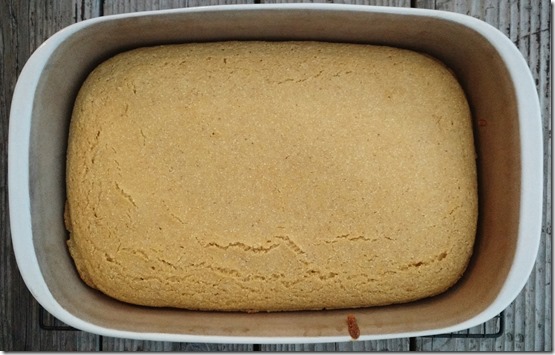 6. Bake for 20 minutes or until a toothpick inserted in the middle comes out clean.
7. Cut two lines down and 4 lines across. Serve with butter and honey. Devour!