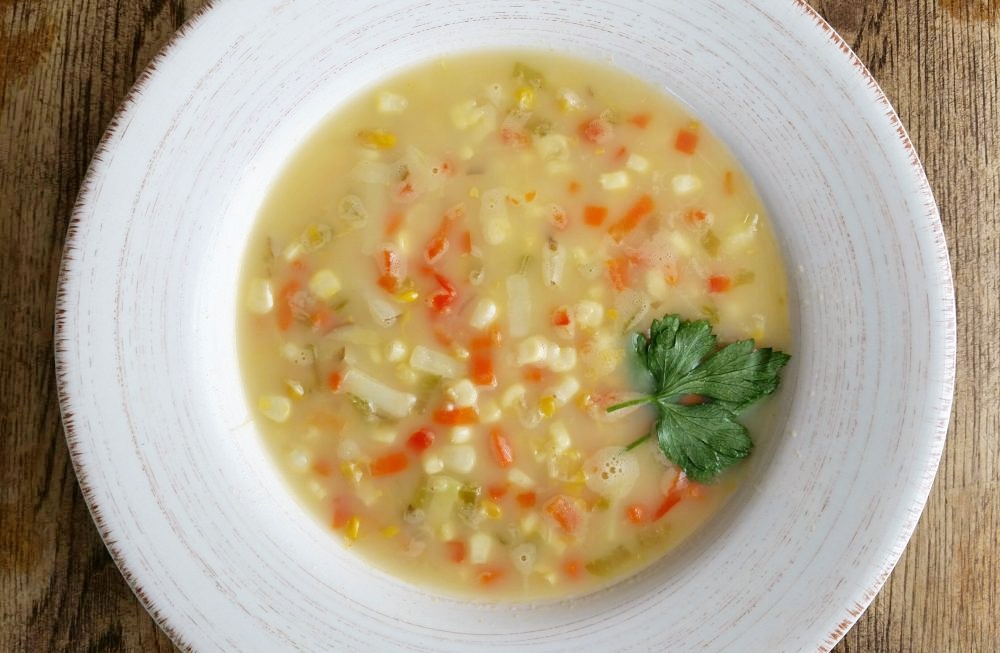 Ironically, the most often requested foods in my home are the least fancy. The nice thing about that is they usually take little time to prepare. The bad thing about that is it usually isn't very picturesque… Honestly though, this chowder always makes it on the list of my children's favorite foods. That must be saying something! I hope you and your loved ones will enjoy this soup as much as we do.
Hearty Corn Chowder
6 Cups Water
2 Tablespoons Chicken Soup Base
3 Celery Stalks, chopped
2 large Carrots, chopped
1/2 Cup Onion, chopped
1 Red Bell Pepper, chopped
3 Cups Potatoes, chopped
2 Cups Frozen Corn Kernels
1 15 oz. can Creamed Corn
1 1/2 Cups Whole or 2% Milk
1 teaspoon Salt
1/2 teaspoon Pepper
Makes 8-10 servings.
Directions:
1. Bring water and chicken soup base to boil.
2. Add all chopped vegetables to the chicken broth and boil until potatoes are tender.
2. Add the frozen corn and creamed corn and cook for another 2-3 minutes or until the frozen corn is warmed through.
3. Slowly stir in the milk. *Note: I have made this with plain, unsweetened almond milk before, and it was not bad!*
4. Season with salt and pepper and let cool for about 5 minutes before eating.