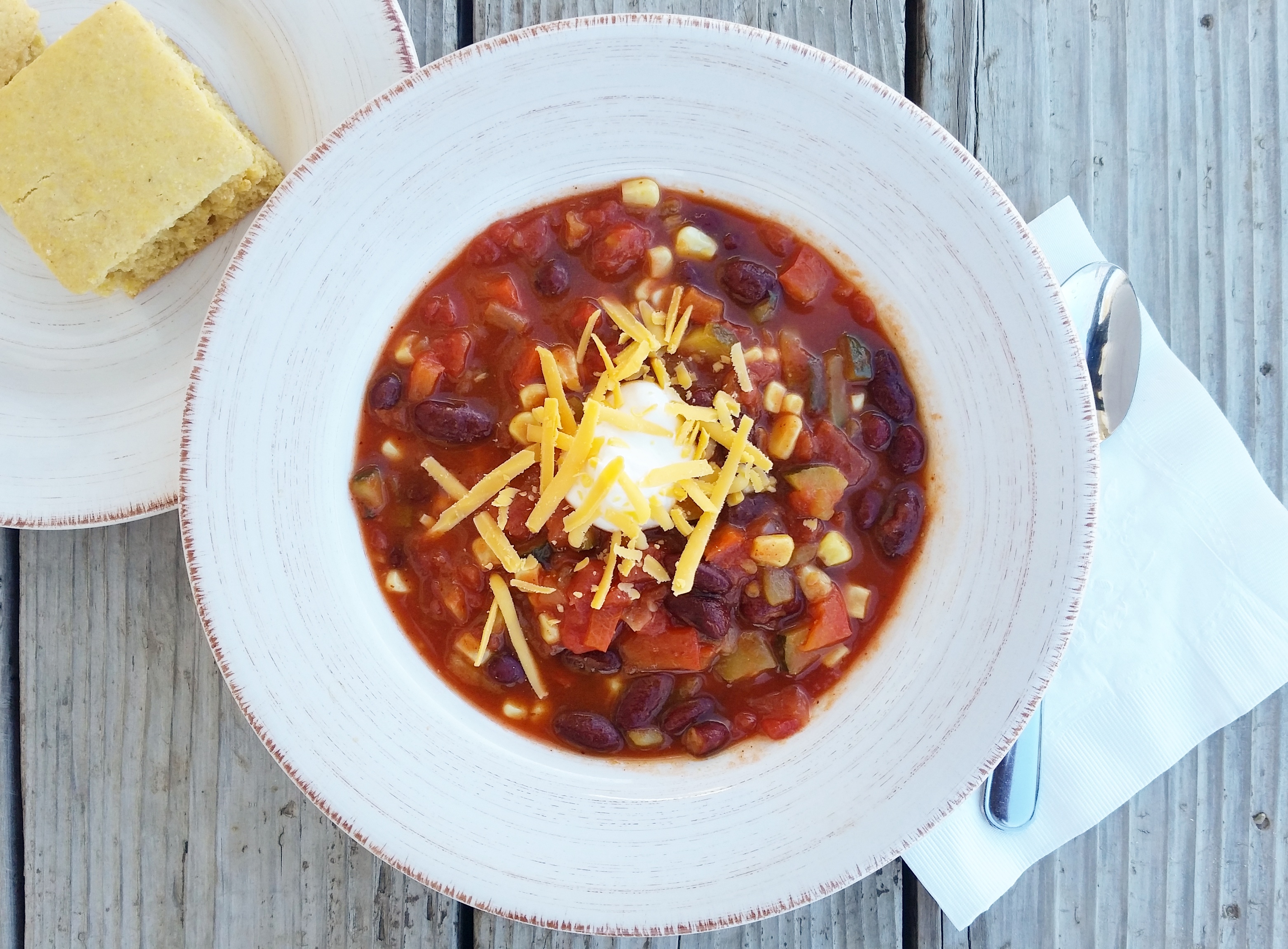 For those "Meatless-Mondays," "Sunday-Soup-Days," or even "Taco-Tuesdays," this vegetable chili is sure to fill your wildest chili dreams.  It's hearty, flavorful, and not too spicy. You will love it.
Hearty Vegetable Chili
1 Tablespoon Canola Oil
1 Cup Red Bell Pepper, diced
1/2 Cup Onion, diced
2 Medium Zucchini, diced
2 Cloves Garlic, minced
2 Cans Kidney Beans (15 oz. each)
2 Cans Tomatoes, diced (14 oz. each)
2 Cans Tomato Sauce, (8 oz. each)
4 oz. Can Diced Green Chilies
3 1/2 Cups Water
1 Tablespoon Chicken Soup Base (I like "Better than Bouillon)
1 Tablespoon Chili Powder
3/4 teaspoon Cumin
1/8 teaspoon Oregano
1 1/2 Cups Frozen Corn
Cheddar cheese and Plain Greek Yogurt for toppings
Directions:
1. Put oil in large pot and add onion, bell pepper, and zucchini. Cook 6 to 8 minutes or until vegetables are tender. Add garlic for last 60 seconds of cooking.
2. Add drained kidney beans and all remaining ingredients. Simmer 15 to 20 minutes.
3. Top with shredded cheese and a dollop of Greek Yogurt.
Makes 8 to 10 servings.
Try my Hearty Corn Bread with this chili. Yum.