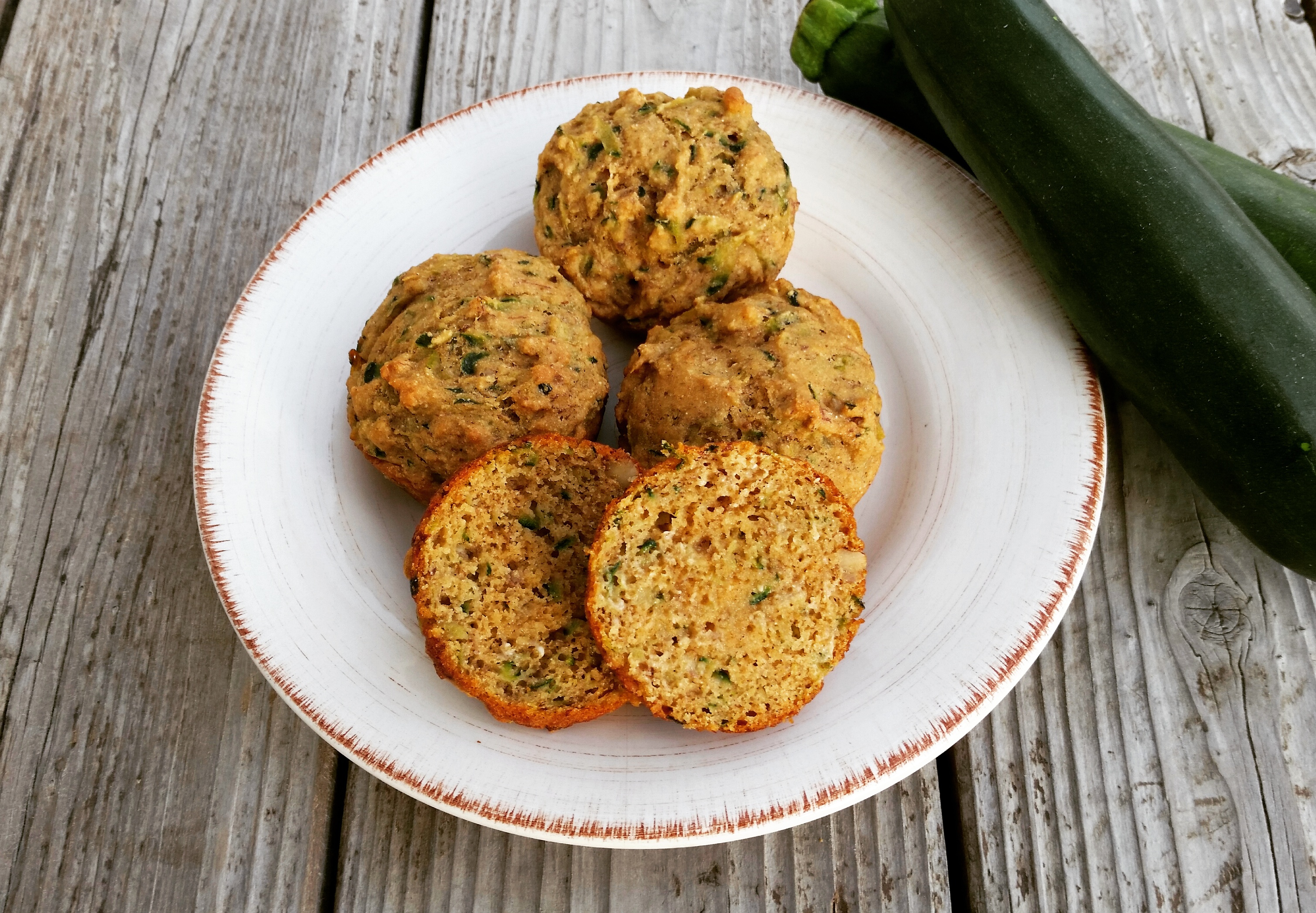 Are you swimming in zucchini this time of year? What's a poor gardener to do with so much zucchini?! The answer for me is to shred and freeze as much as possible so I can bake my favorite zucchini muffins all winter long. This recipe is a variation on my Hearty Banana Muffins.
Hearty Zucchini Muffins
2 Cups Zucchini
1 ripe banana, mashed
1 Cup applesauce
2 Eggs –OR- 2 Tablespoons ground flaxseed whisked into 6 Tablespoons water
1/4 Cup Honey
1 teaspoon Vanilla
3 Cups whole wheat flour
2 teaspoons cinnamon
1/2 teaspoon salt
1 teaspoon baking soda
2 teaspoons baking powder
(optional) 1/2 cup mini chocolate chips or chopped nuts
Directions:
(If you are using frozen shredded zucchini, get it out of the freezer the night before you bake muffins, and let it thaw on the counter.)
1.  Pre-heat the oven to 350 degrees and grease the muffin tins.
2. Mix all dry ingredients together in a large bowl.
3. In a small bowl, mix together the bananas, applesauce, eggs (or flax mixture), honey, and vanilla. Mix until very smooth.
4. Add the wet ingredients into the large bowl of dry ingredients. Stir until well-incorporated, but do not over mix. It will make your muffins flat if you mix the batter too much.
5. If desired, mix chocolate chips or nuts into the batter.
6. Fill the greased muffin cups 2/3 full with batter.
7. Bake muffins at 350 degrees for 20-30 minutes.