No Mayo Chicken Salad Sandwich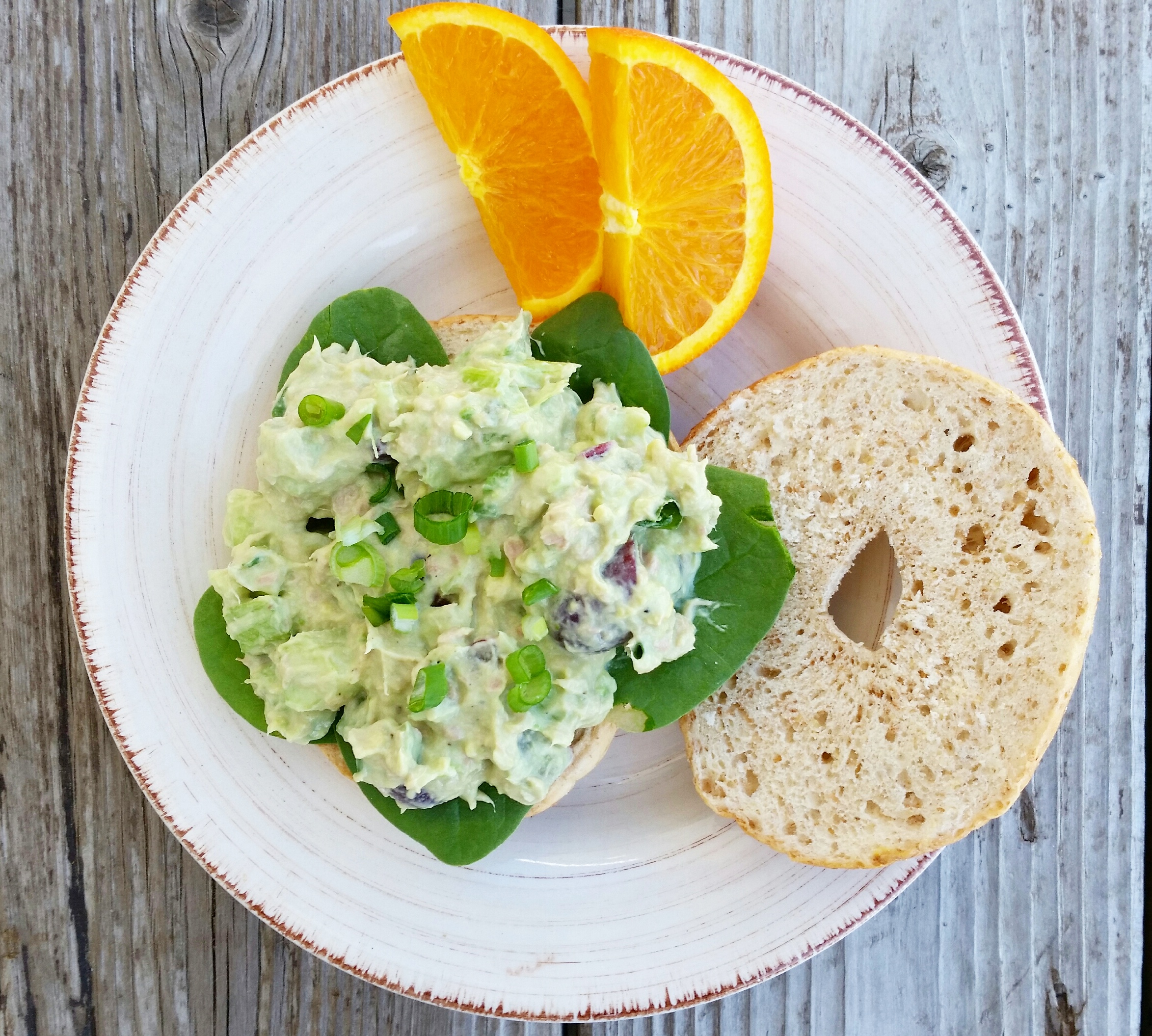 Although there is nothing wrong with a tablespoon of mayonnaise in your sandwich, some people just can't stomach the flavor. I've made this recipe for those people. Enjoy!
No Mayonnaise Chicken Salad Sandwich

1 1/2 Cups Shredded Chicken
1 Cup Celery, chopped
1 Cup Red Grapes, sliced
3 Tablespoons Green Onions
1 Tablespoon Fresh Parsley, chopped fine (or 1 teaspoon dry)

Dressing:
1 Avocado
1/2 Cup Greek Yogurt
1 Tablespoon Lemon Juice
1/2 teaspoon Salt
1/4 teaspoon Pepper

Directions:
1. Combine chicken, celery, grapes, onions and parsley in a large bowl and set aside.

2. In a small bowl, mash the avocado with a pastry blender or fork. Stir in the yogurt, lemon juice, salt and pepper and mix until smooth. *See Notes*

3. Pour the dressing over the chicken mixture and stir to incorporate well.

4. Serve chicken salad atop a bed of spinach or romaine lettuce on a whole wheat bagel or inside a wrap.

Makes 6 Sandwiches or Wraps.
*Notes: I found the best kitchen hack while making this recently. Short on time, I boiled one large chicken breast. Instead of shredding by hand, I threw the cooked chicken along with the dressing ingredients in my Bosch mixer with the whisks attached. After a quick whirl, I added the chopped veggies and parsley to the bowl to complete the chicken salad. So fast. So easy. So yummy. And fewer dishes! Isn't it the best when you find a faster way to put dinner on the table?!