No Mayo Chicken Salad Sandwich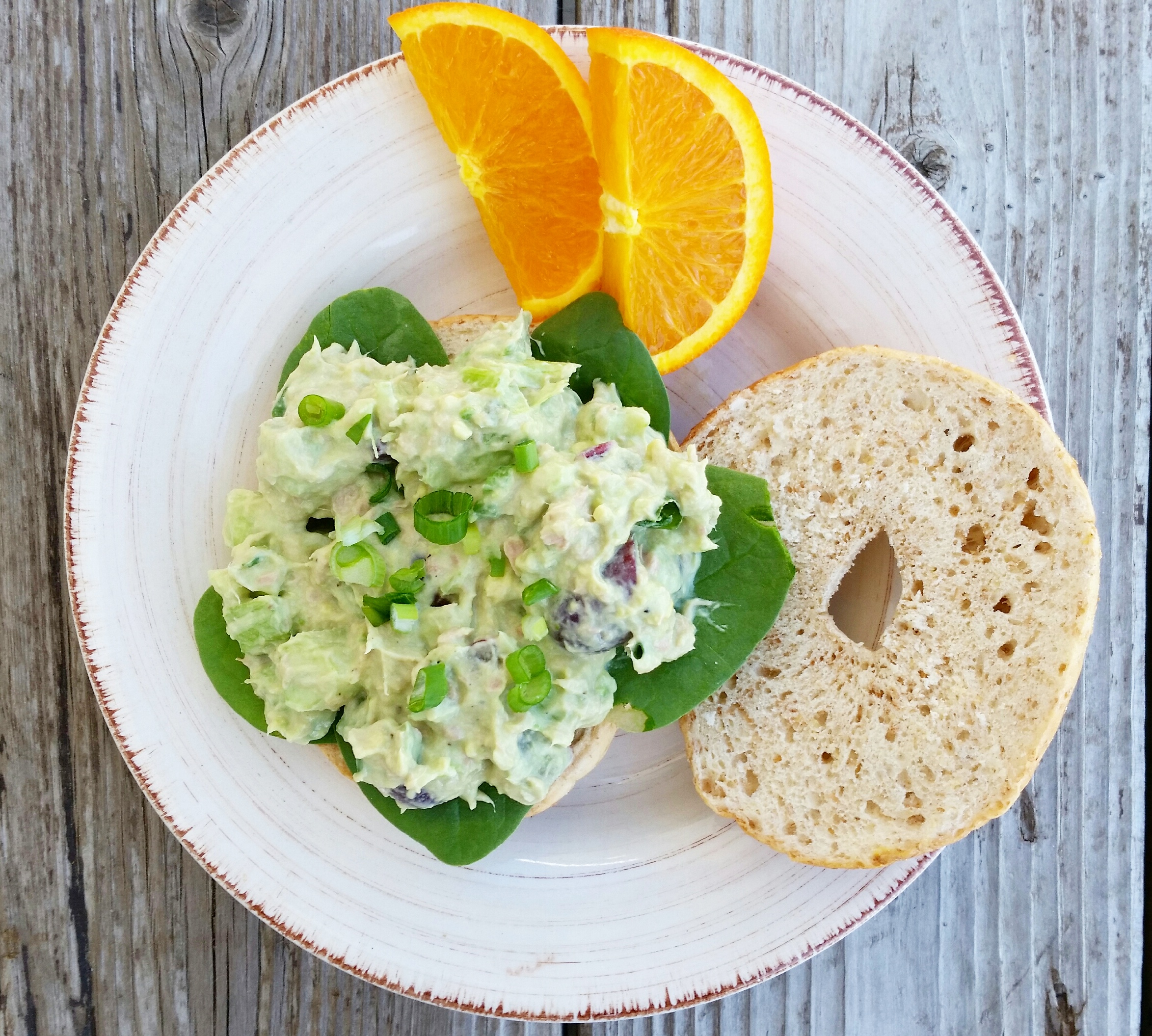 Although there is nothing wrong with a tablespoon of mayonnaise in your sandwich, some people just can't stomach the flavor. I've made this recipe for those people. You may use canned tuna or cooked chicken—either one is delicious. Enjoy!
Chicken Salad Sandwich (No Mayonnaise)

1 Cup Shredded Chicken or 15 oz. Canned Tuna
1 Cup Celery, chopped
1 Cup Red Grapes, sliced
3 Tablespoons Green Onions
1 Tablespoon Fresh Parsley, chopped fine

Dressing:
1 Avocado
1/2 Cup Greek Yogurt
1 Tablespoon Lemon Juice
1/2 teaspoon Salt
1/4 teaspoon Pepper

Directions:
1. Combine chicken, celery, grapes, onions and parsley in a large bowl and set aside.

2. In a small bowl, mash the avocado with a pastry blender or fork. Stir in the yogurt, lemon juice, salt and pepper and mix until smooth.

3. Pour the dressing over the chicken mixture and stir to incorporate well.

4. Serve chicken salad atop a bed of spinach or romaine lettuce on a whole wheat bagel or inside a wrap.

Makes 4 Sandwiches or Wraps.